Functional foods have been part of the food industry's vocabulary for decades, but in the last several years we've seen a rise in the popularity of a specific type of delivery mechanism for these supplemental nutrients: chocolate.
According to the USDA, functional foods are those that are "designed to have physiological benefits and/or reduce the risk of chronic disease beyond basic nutritional functions." The FDA does not currently define functional foods or nutraceuticals, but they are often regulated under the umbrella of dietary supplements.
Functional foods often claim to provide a variety of advantages beyond traditional nourishment, including disease prevention, health promotion, mood enhancement, extra energy, and even beauty benefits. The chocolate industry has embraced the trend by touting the antioxidants naturally occurring in cacao and combining it with other "superfoods" to provide consumers even more reason to indulge. Other supplements that are being infused with chocolate include probiotics, collagen, and adaptogens.
We analyzed over 1,900 chocolate brands tracked by Helio, and split the brands into two groups: traditional chocolate and "functional chocolate." Over the last two years, we have seen an increase in social engagement for functional chocolate brands relative to other chocolate brands.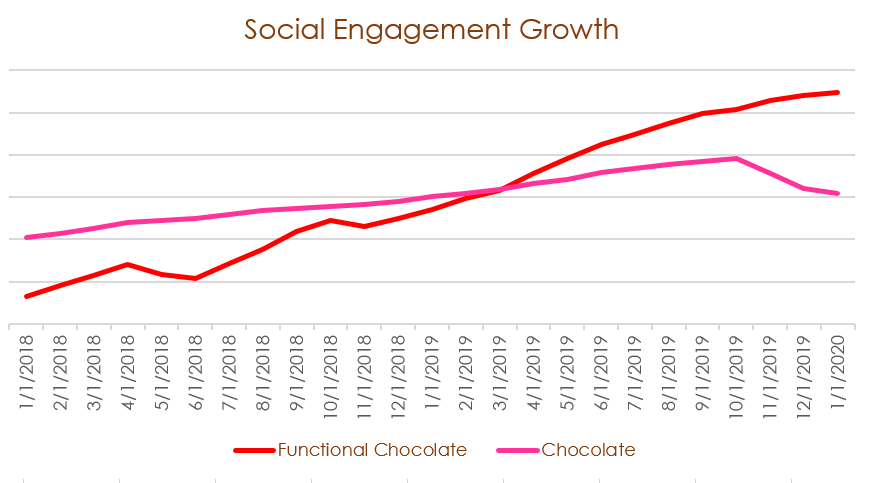 Source: Helio
Similarly, we can see online consumer engagement for functional chocolate brands beginning to outgrow that of traditional chocolate brands, especially after the seasonal holiday rush when many consumers are looking to kickstart their new year's resolutions with better-for-you options.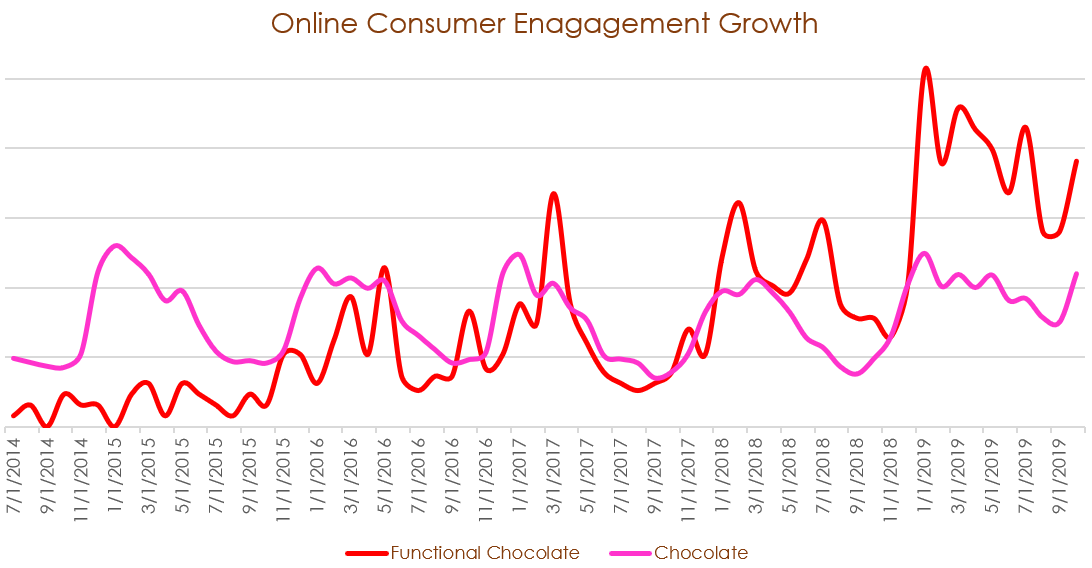 What are some of the benefits that functional chocolate brands are providing to consumers? Here's a deep-dive on several functional ingredients used in products that we found in Helio.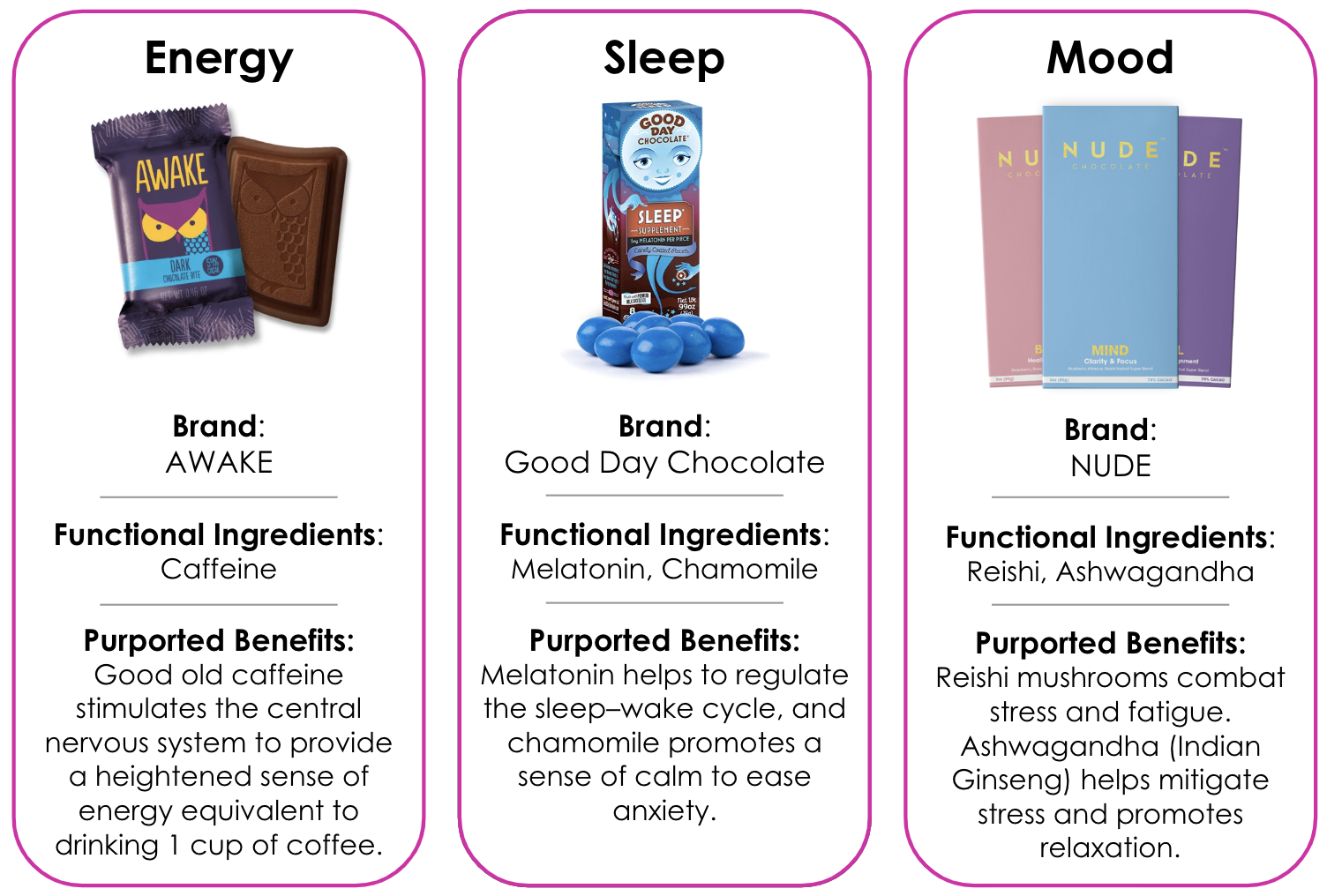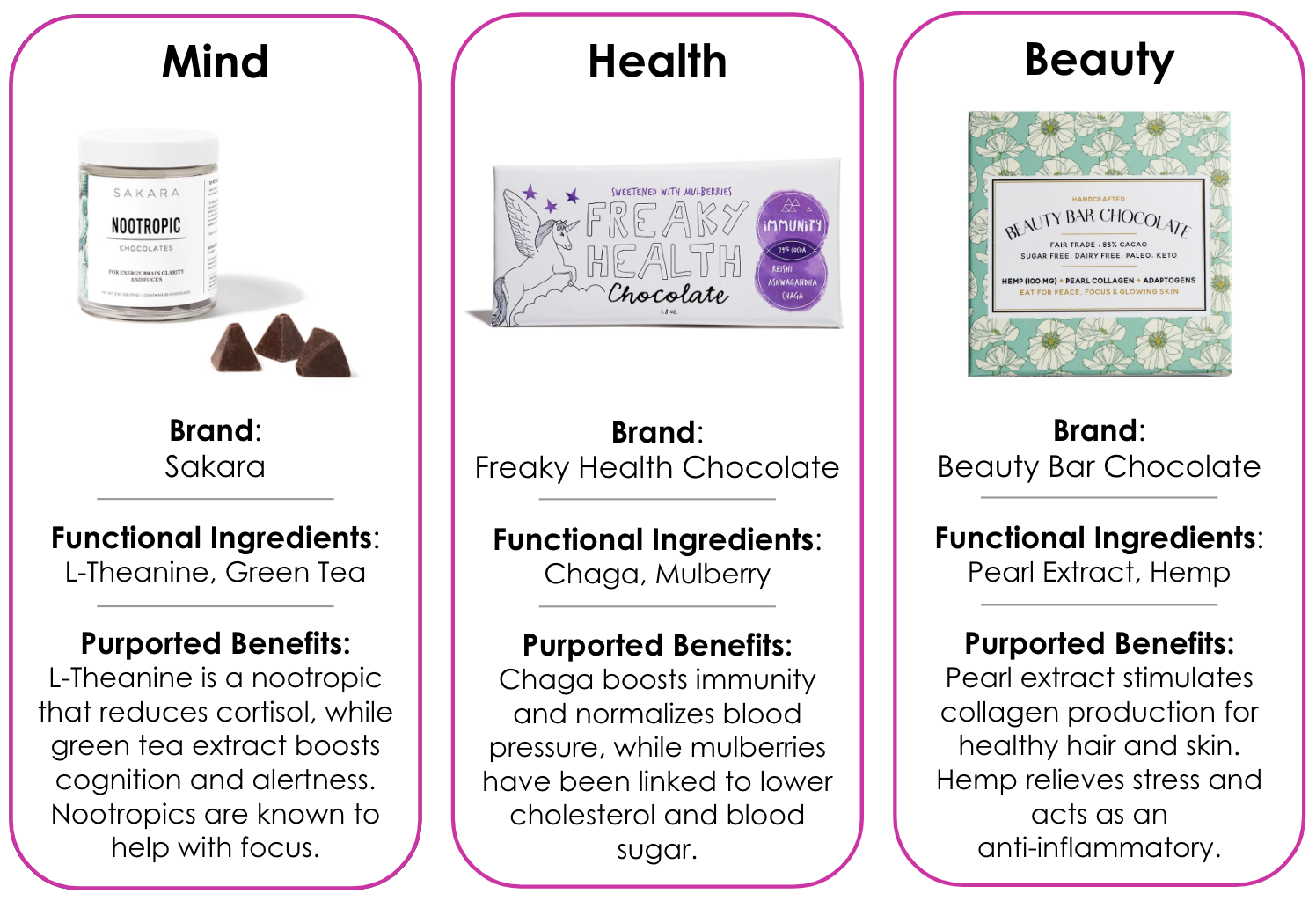 Source: Helio and brand websites (AWAKE Chocolate; Good Day Chocolate; NUDE Chocolate; Sakara, Freaky Health Chocolate; Beauty Bar Chocolate)
Why settle for traditional chocolate for your Valentine when you can give them the added benefits provided by functional chocolates?
Happy Valentine's Day from CircleUp!