The ability to customize products is a growing trend across CPG categories. Using Helio, we are able to see CPG brands leaning into this trend by creating personalized products and heavily marketing them as such. According to Helio, the growth in brands that have described their products as customizable is 185%+ over the last 2 years.
One interesting feature about customizable products is how they have expanded across different categories.
In Apparel and Accessories, we see this trend in the form of customized embroidery in fashion apparel, personalized monogramming on handbags and wallets (e.g. Cuyana), and more customizable designs in shoes like Nike.
The trend is also present in Pet Products with customizable boxes of toys (e.g. Barkbox), custom dog apparel (e.g. Clive and Bacon), and fresh dog food tailored to dietary needs (e.g. CircleUp Growth Partners portfolio company NomNomNow).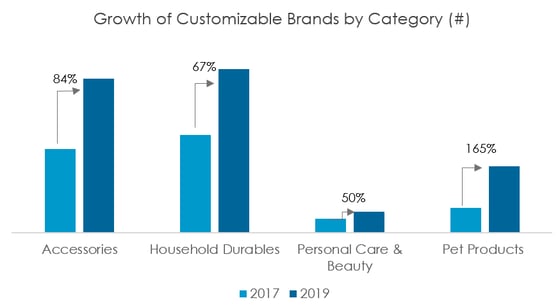 To deep dive into Personal Care & Beauty, we see customization growing in different subcategories including Hair Care (e.g. CircleUp Growth Partners portfolio company Function of Beauty), Skin Care (e.g. Curology), Makeup (e.g. Finding Ferdinand) and even Feminine Care, with the ability to choose combinations of tampons based on customer preferences (e.g. Lola).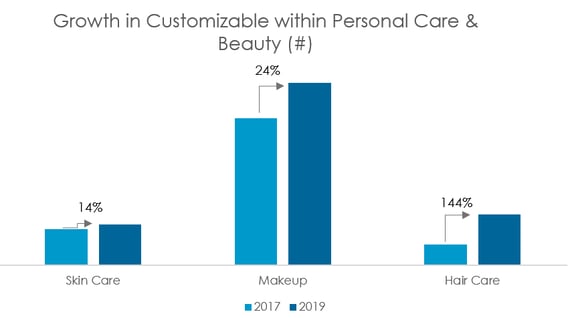 We are excited to see which category customization will permeate next. Learn more about our Helio findings in emerging CPG.