The very nature of cross-training apparel presents numerous design challenges. Creating clothes that fit a variety of different body shapes is tough enough, designing for a variety of body shapes as well as the wide array of movements functional fitness employs is another level entirely.
But for companies willing to make the leap, cross-training's rising popularity is creating huge demand. The athletic apparel industry as a whole has been outperforming the general clothing industry; the last half of 2014 saw a 14% increase from the same time period in 2013. According to Ron Wilson, co-founder and CEO of HYLETE, two million Americans participate in some form of cross-training at least twice a week, every week. "The market is growing rapidly," Wilson says. "Every major global gym has tried to re-invent themselves and offer cross-training."
Ron Wilson and Matt Paulson launched HYLETE in 2012 but you can't find the brand in any stores because HYLETE has actively avoided going through retailers. Instead, they leveraged 1,000 trainers to be brand advocates from the beginning, and brought their clothes to potential customers at events.
"We bring our brand on the road to cross-training competitions, road and obstacle runs, things like that," says Wilson. "We create pop-up retail stores all over the country, where people can stop by, try things on, get a good feel for our products." This method has been so successful the company is now creating over 300 of these pop-up shops at events every year.
"Three years later it's worked," Wilson says. "We've grown to about 45,000 customers." Now HYLETE is expanding again. They recently finished their second funding round on CircleUp, closing with $1.5 million. Not bad for a company that started with $50,000 and one product design. In a recent interview we asked Wilson about the plans for HYLETE, his advice for co-founders, and how going exclusively direct-to-consumer helped the company grow faster.
What Was the Impetus to Launch HYLETE?
I saw a big opportunity in the direct-to-consumer area as opposed to going through retail. I was also seeing cross-training everywhere. Millions of people are participating. So, Matt and I decided build a direct-to-consumer line from scratch, made specifically for cross-training.
Did You Validate HYLETE Before Launching?
Yes and no. I've been designing apparel for quite some time, I wanted to launch a new line and designed a cross-training short. Really, our validation was a Crossfit Games event, where we sold the shorts. If they hadn't sold well, we wouldn't have gone forward with it. But we sold out. Then we ordered more product, sold out, and slowly started adding to the line. It's been more of a step-by-step process. It wasn't until about a year and a half in that we put in our first substantial investment, shortly after that we met some people at CircleUp and did our first funding round. That was about two years ago. We did a second round about six months ago as well.
Why Cross-Training?
The beauty of making apparel for cross-training is that it means we make apparel that is designed to do anything. It wasn't too long ago everybody went to the gym, got on a treadmill and zoned out on the TV. But now people are getting excited about exercise, using core strength natural body movements that have been around since 300 B.C. We wanted to align with that. Whether you're box jumping, on a rower, or going for a swim, our shorts are designed to handle everything without impedance. Our designs are there to enable you to do anything you want to do and not get in your way.
Market Snapshot The number of crossfit gyms in the U.S. grew 1900% between 2008 and 2014, from 500 gyms to more than 10,000.
How Are You Approaching Cuts and Fabrics?
We created a proprietary fabric: it stretches in four directions, wicks away moisture, moves with the body, and it's extremely durable. And for the shorts themselves, we designed them to fit up around the hips so the pockets (whether you're carrying keys, or your phone, or whatever else) stay in place even while you're jumping or running. A lot people tell us that when they first wear the shorts they have a moment when they think they've lost their phone. It sits so still and in a spot that's so out of your way, you just forget it's there. We've just developed a new fabric: Quad-blend. We worked on it for a little over a year before we got it perfect. It has a soft hand, wicks well, and again, stretches in four directions.
You Have An Extensive Product Line - How Did You Grow It?
Direct-to-consumer. When you're in the retail market and selling to someone else, there are big obstacles. You put a lot of money up to build inventory, which actually makes it harder to expand your line. But with direct-to-consumer we can do smaller runs and we get an immediate response from customers.
Designing clothes people truly love is dependent upon getting great feedback. There is nobody between us and the consumer. We know when we've done something right and we know when we need to improve upon it. It allows us to grow a lot quicker than a brand tethered to a big store.

How Do You and Matt (Your Co-Founder) Divvy Up Work?
Matt worked with me at my last company so we knew how to work together long before HYLETE. He runs the marketing side as well as all our partnerships and relationships. We do things a bit differently here. He's the Chief Integration Officer, so his job is to create relationships, whether it's the person who walks by an event booth or a large organization. We do a ton of events — about 300 last year. We work with quite a few organizations as well—we've become the official apparel partner of The National Pro Grid League on NBC sports; Seven men and seven women on each team compete in a variety of classic cross-training moves.
And Your Side of the Business?
Instead of a Chief Executive Officer I'm a Chief Empowerment Officer, so I'm here to position everyone else to be successful in what they do. I also have a systems and engineering background so I focus a lot on the technology side. We do a lot of things that are scalable, in terms of systems as well as monitoring what's working and what's not.
What Made You Decide To Raise Capital on CircleUp?
Garrett Potter, who's our CFO, was researching crowdfunding and the new SEC regulations. I was impressed with the platform and the way they handle the business side — it's a true partnership.
There's a big gap in the market between angel investment and private equity funds. Private equity funds can give you five million at a time, but then they want you to reach $10 million in sales. The first problem with that is that it can take awhile for a company to get to $10 million in sales.
The second issue is that it's not uncommon to lose majority control. Using CircleUp, we've now been able to raise money and not dilute our original investors as much because our value has grown and we have been able to raise money in smaller amounts at increasing valuations.
For example, our first $1.5 million had the company valued at $3 million, while the most recent $1.5 million that we raised, was at a $9 million valuation.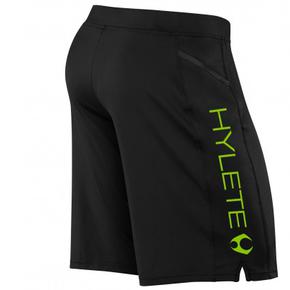 What's The Plan With This Funding Round? How Are You Planning to Grow?
Essentially we're designing for a lifestyle, so we can sell a wide range of products, but just building up an inventory takes a lot of money. And then we're adding to the team. The events I told you about have been a tremendous success in terms of brand awareness and building excitement about our products. We're building out the team so we can have more people out on the road, going to more of these events and letting people see what our clothes can do.
The real differentiator in our business is that a company that sells to traditional retailers would have accounts receivable of somewhere between 40 and 90 days. With our model , our accounts receivables average about 3 to 4 days. We are able to keep our inventories generating cash flow a lot faster than we could in the "old world".
What Would You Say Your Biggest Challenge Has Been?
It seems like that the biggest challenge always is money, or deciding the most valuable way to use it. Because even when you're successful, you'll have have more opportunities than cash on hand, so deciding what we're not going to do — that's always a tough decision. And then there's the issue of when to raise money. If we raise the money too early, then we give up too much of the company.
What Advice Would You Give to Somebody Starting Out in the Apparel Market?
With any apparel, it's important to take the time up-front to get the fit and fabric right, and make sure you really understand who you're selling to. Obviously we had a strong connection with cross training, so we really knew what the people needed. It was a very personal thing for us. I can put any of the designs on and try it myself. That way I know if people are gonna like it or not. For the women's designs I have a friend who collaborates with me tries the products on and can give me feedback.
A lot of people look at apparel and think it's really easy to design and build clothes. But whenever you're designing something to be worn by different body shapes and types, it takes tremendous effort to get it perfect. Typically return rates on apparel are pretty high. It's common to get 30% return rates for exchanges, and 15-20% refunds. But because we spend so much time perfecting each design up front, we have just around 1-2% refund, and around 10% for size exchange.
What Advice Would You Give In Regards to Fostering a Healthy Co-Founder Relationship?
I've seen and heard about plenty of co-founder horror stories. Part of the reason that I started this company in the first place is that I previously had an investor (who wasn't really the operating person) who didn't see eye-to-eye with me. When Matt and I discussed HYLETE, we worked out our expectations right up front. I collaborate with everyone, but at the end of the day, he knew I was going to be making the final decisions. That's one way to go.
Another method that works really well is setting up a third person that both parties trust to break a tie. And I have some friends who are going through this now that have a buy/sell option already set up. So if the co-founder are at odds then one can say: "I want to buy your share for x dollars." And the other can either take the offer, or offer to buy the first cofounder out. I think that's a healthy way to deal with it if the partnership gets to that point of turmoil — you can just split and go your ways.
If you're going to have a cofounder, you need to have some mechanisms upfront, clearly articulated in writing, and signed, that instructs everyone on what's going to happen in any event.