The "5 day weekend" in late November that contains Thanksgiving, Black Friday, and Cyber Monday (sometimes referred to as BFCM) is a massive opportunity for consumer brands to drive sales. Given the importance of this period for consumer brands, we dove into trends from years past, including last year's COVID-affected BFCM to share our findings and suggestions to help emerging brands optimize for success in 2021.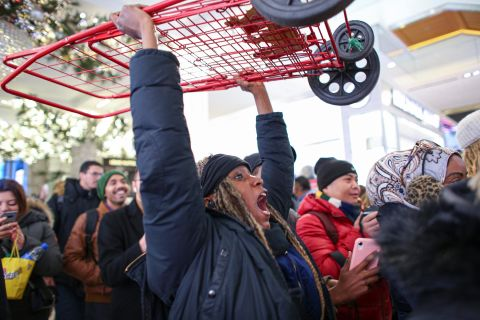 Source: CNN
About 37% of sales during the "holiday shopping season" come from the Black Friday to Cyber Monday period alone, with 30% of all retail sales coming from Black Friday to Christmas. Needless to say, BFCM is a big deal.
Holiday Shopping and COVID
Some might wonder if BFCM was always a big deal — the answer is yes! The total number of shoppers in the U.S. grew during the BFCM period from 2017-2019, with the #1 priority for consumers being reduced prices. None of that is surprising, but the monumental shift to online shopping during this timeframe is worth noting. Online sales more than doubled from 2016 to 2019, a shock to nobody, as more brands and retailers embraced direct-to-consumer channels. Mobile shopping is growing especially fast, which makes sense according to a survey indicating that over 50% of Gen Z's and Millennials heavily rely on Cyber Monday to make purchases.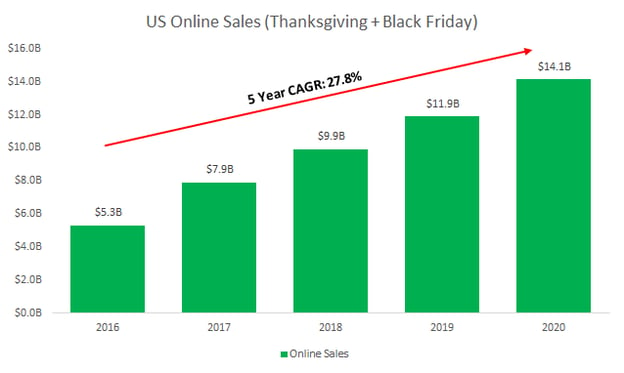 Source: Adobe Analytics
While the total number of US shoppers and in-store traffic declined, overall sales increased, exceeding the expectations of many (Black Friday sales amounted to ~$188B in 2020). Retail sales for the entire holiday season also grew by about 8% in 2020. Stimulus checks and savings from not spending on things like travel, entertainment, and dining out in 2020 contributed to this boost. Predictably, much of this growth was driven by an even larger shift toward online shopping in 2020, with over 100M consumers shopping online and over $14B in online sales during the BFCM weekend. It feels safe to say that while the frantic door-buster sales at five in the morning may be fading away, the holiday shopping season is stronger than ever — even amid a global pandemic — thanks to the growth of online shopping capabilities.
Successful Tactics in 2020
Earlier & extended promotional periods: Retailers promoted holiday-specific sales earlier in 2020 starting in mid-October, and even extended these periods past the typical BFCM period. Unique to 2020, Amazon Prime Day was pushed back from its typical June timeframe to October 13-14, 2020, which served as the unofficial kickoff to the holiday shopping season. More than half of shoppers say they took advantage of early sales, so this clearly works for the price-shopping holiday consumer. This was partly an effort to dilute the typical BFCM crowds to prevent the COVID spread, foster employee well-being and manage labor & supply chain shortages, but it also feels like a trend that will persist into 2021.
Buy-Online, Pick-Up In-Store (BOPIS): Even before COVID forced retailers to limit in-person contact, many consumers turned to BOPIS when purchasing during the holidays to expedite the time spent shopping and avoid crowds, with 50% of shoppers saying they planned to use this option in 2020 (BOPIS sales in 2020 up nearly 100% from 2018). This can be viewed as a sustainable, win-win option for retailers, brands and consumers moving forward.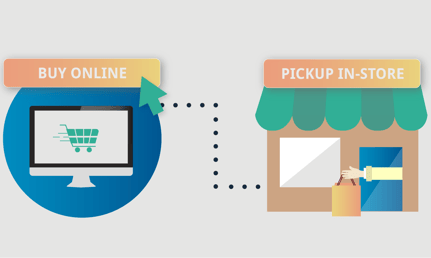 Source: Clear Spider
Improving digital experiences for consumers: Smooth user checkout experiences, transparency around promotions, early sneak peeks, and mentions of limited time items were all effective tactics used to capture the attention of consumers. Given the faceless nature of these sales, consumers needed to feel supported, with 79% of shoppers saying they expect to get a support request answered within 24 hours. We believe brands that can allocate resources to quickly supporting customers during the holiday season are best positioned to succeed.
What is going to happen in 2021?
Last year, 55% of shoppers said that COVID did not affect their holiday shopping plans. While we do expect that number to trend upward in 2021, the 2021 holiday shopping experience, specifically Black Friday, will likely be very similar to last year — mostly online. We expect the tactics and trends listed above to continue this holiday season, with even more creative tactics emerging. While we will see larger crowds in-store with consumers missing the sentimental holiday shopping experience and more in-store promotions, it will not be anything resembling pre-pandemic crowds. As was the case last year, major retailers like Walmart, Best Buy, Target and many more plan to keep their doors closed on Thanksgiving Day (the unofficial start to the holiday shopping season).
How to Prepare
Supply Chain: Prepare early and communicate with your suppliers regarding capacity limits, pricing and expected delays. Consumer trust is also incredibly important, use this opportunity to directly communicate with your customers and bring them along for the journey. Proactively communicate delays and have a clear plan to address support requests across channels (email, social media, etc). Create fun content to coincide with logistics communication.
Shipping: For the first time ever, USPS is temporarily increasing prices for all customers between October 3rd and December 26th; ranging from $0.75 to as much $5. Additionally, similar to last year, you will see early December cut-offs for ground shipping across all major shipping suppliers. Start your holiday sales and promotions event earlier this year to get ahead of any shipping and delivery delays. Think of creative ways to ensure you are still incentivizing consumers to hit dollar thresholds for free shipping, even exploring higher $ thresholds for free expedited shipping.
Freight: Freight challenges are at an all-time high, whether it be costs or disruption in service and it is only likely to get worse in Q4. Missed pickups due to labor shortages are becoming commonplace across the CPG industry. While we have not seen a specific strategy work on combating these costs/logistic issues, planning early and staying in constant communication with your supply chain will be key. Triple confirm pickups. Have multiple contacts at your 3PL. Consider private shipping companies.
Source: Phil's Stock World
Inventory Planning: Many brands have seen lead times on componentry and finished goods increase since the beginning of the pandemic and as a result most brands have already committed to their Q4 inventory purchases. Think about continuing to monitor demand closely throughout the holiday season. Do your best to capture demand during the holiday season with transparent delivery timelines even if timelines are post-holiday.
Consumer Acquisition: As the industry has seen rising customer acquisition costs with recent IOS changes it will be important to get creative this holiday season. Some of our portfolio brands have seen success with unique promotional strategies (free gift with purchase, sampling, etc.), channel diversification (Tiktok, YouTube, etc.) and new acquisition tools (companies like Co-op commerce). There is no one size fits all model here. For more on the topic, stay tuned for some exciting content in the coming weeks.
In-Store: It is predicted that in-store shopping will be a bigger part of the holiday season this year vs. last year. Collaborate with retail partners to ensure you are set up for BOPIS, take advantage of unique in-store promotions, and think about developing unique landing pages pushing your consumers to your retail partners, especially later in the season when shipping deadlines have passed. Demonstrating retail partnership is the name of the game this holiday season.
While we don't have a crystal ball, we are looking forward to seeing how brands capture consumer interest this holiday season. It's also important to us to acknowledge there is much more to the holiday season than consumerism. It has been a difficult year for many, and we want to recognize there are other days this holiday season that are important, including Giving Tuesday this November 30th!