CircleUp Growth Partners is proud to welcome Art of Sport (AOS) as our 22nd portfolio company. AOS is a complete line of daily essential body and skincare products powered by natural botanicals and clean ingredients. Co-Founder and CEO Matthias Metterich and his team have brought truly game changing personal care products to market and wrapped them in an authentic brand that resonates across age and demographic. Their attitude towards cleaning up the category and creating a brand that owns the intersection between sports and culture is steadfast and infectious, and we are thrilled to join them on their journey.
We first came across AOS doing a deep dive on the underserved and growing men's grooming category. However, our proprietary data platform Helio flagged an inflection point in AOS's online traffic as well as their noteworthy launch in Target stores, which allowed us to stay close to the business and reach out when the team was exploring bringing on new partners.
Here are the key tenets of our thesis on why we believe AOS is the next big winner in the personal care and grooming category.
Differentiated "High-Performance Better-For-You" Product Positioning
Using Helio, we distilled online reviews to understand the key purchase criteria within mens' personal care and how brands perform against each of them. While consumers unsurprisingly care most about efficacy and scent, ingredient cleanliness is the next most important criteria. By excluding harmful ingredients like sulfates and parabens but including safe-synthetics and natural botanicals like matcha or charcoal that allow for greater efficacy, AOS strikes the right balance between the key criteria. This combination puts AOS squarely in the 'high performance, better-for-you' lane, positioning it to take share from both high-efficacy incumbents (e.g., Old Spice) and other emerging clean players (e.g., Native, Method). AOS is consistently at the top of the competitive set across the top three purchase criteria, validating that their value proposition is resonating with consumers.
Lastly, AOS's recent price change from $8.99 to $6.99 will surely help their value perception amongst consumers and is a major step in the right direction in making their value proposition widely accessible.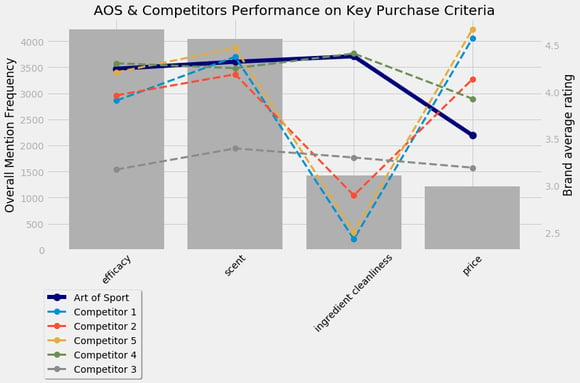 Source: Helio
To understand the size of the opportunity for AOS, we looked in Helio to see what other brands AOS consumers had previously used. What we found was that AOS consumers purchased not only large incumbents brands in the category, who were mostly focused on efficacy, but also used the leading clean brands. This balance showed us that most of the massive $12B men's grooming category (Euromonitor) was addressable for AOS.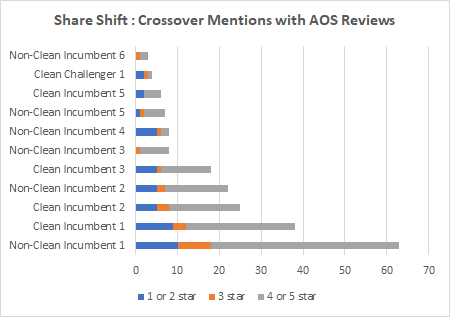 Source: Helio
Sports Communicates Authenticity and High Performance
In addition to simply being better-for-you, AOS is building a high-performance lifestyle brand around sports. Sports is a universal, timeless message that connects men and women everywhere. While other brands have been successful in building on the sports messaging in CPG before (Nike, Gatorade, Body Armor), no one has done it yet in men's grooming. AOS is jumping on this opportunity by collaborating with elite athletes like James Harden and Juju Smith-Schuster, which communicates that their products can withstand even the most rigorous training. Sports also makes the AOS product value proposition more relevant for many consumers. While some men may have wanted to try a cleaner personal care regimen, the brands out there (e.g., Native, Method) haven't resonated, especially with the younger male demo. AOS uses sports to bridge that gap.
Helio was able to show us terms that consumers use to describe AOS that they don't use to describe other brands in men's grooming, identifying what consumers perceive to be AOS's key differentiators. Beyond unique ingredients and 'free-from' claims, sports terms like 'athlete', 'sport deodorant', and 'kobe', signaled to us that sports truly does differentiate AOS from its competitive set in the eyes of the consumer.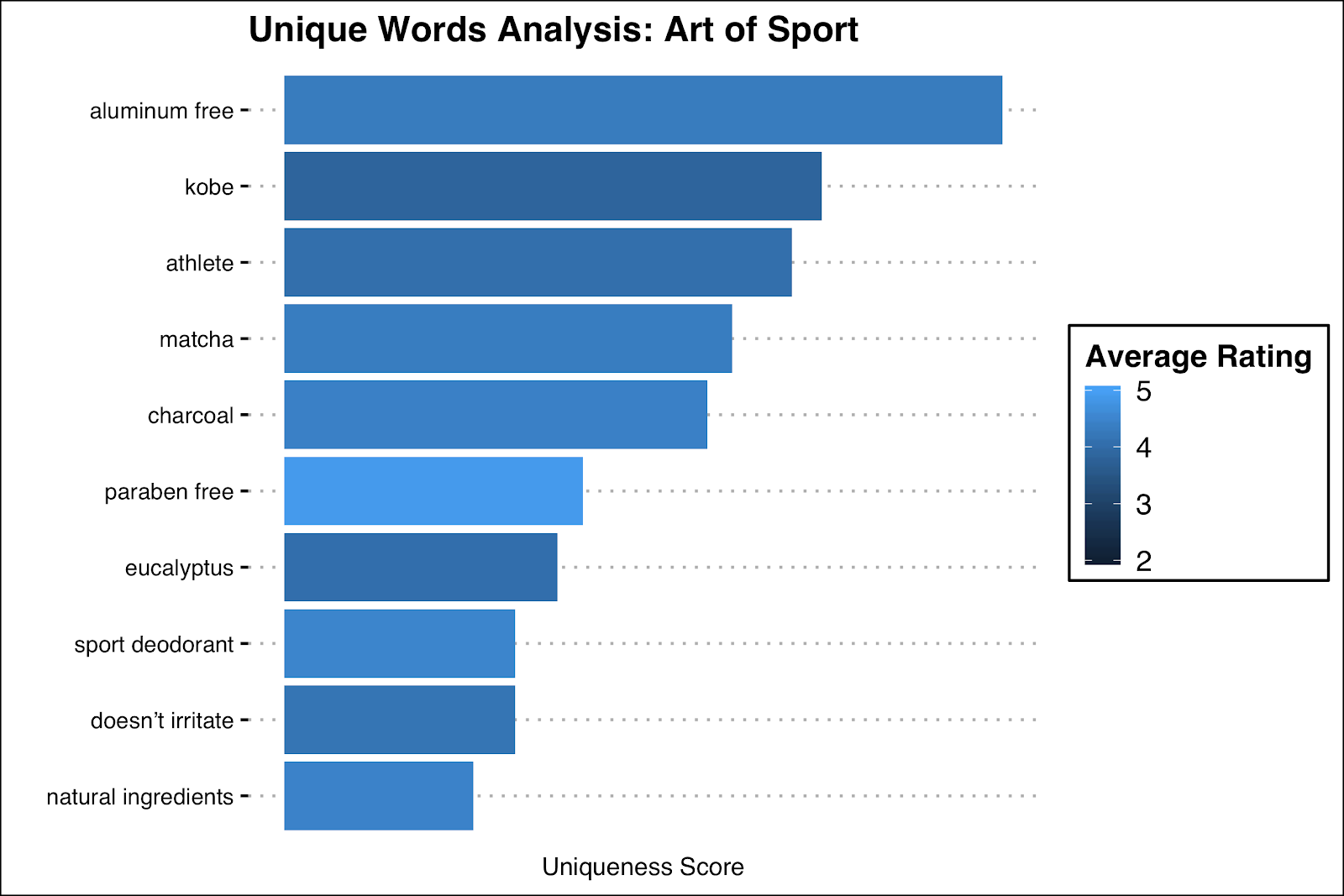 Source: Helio
Historic Target Launch
AOS launched in retail in Q1 2020 with a 14 SKU assortment in Target, one of their largest personal care launches to date. Having the support of a marquee retailer is crucial for a high-growth brand to gain awareness and trial with its core customers. The opportunity for Target is the incrementality AOS brings to the existing men's grooming assortment and the ability to leverage AOS's athlete roster to refresh and modernize the aisle. AOS's strong early performance gives us confidence that they will be able to not only grow their partnership with Target, but will also be able to parlay the success outside of the mass channel to drug, grocery, club, and beyond.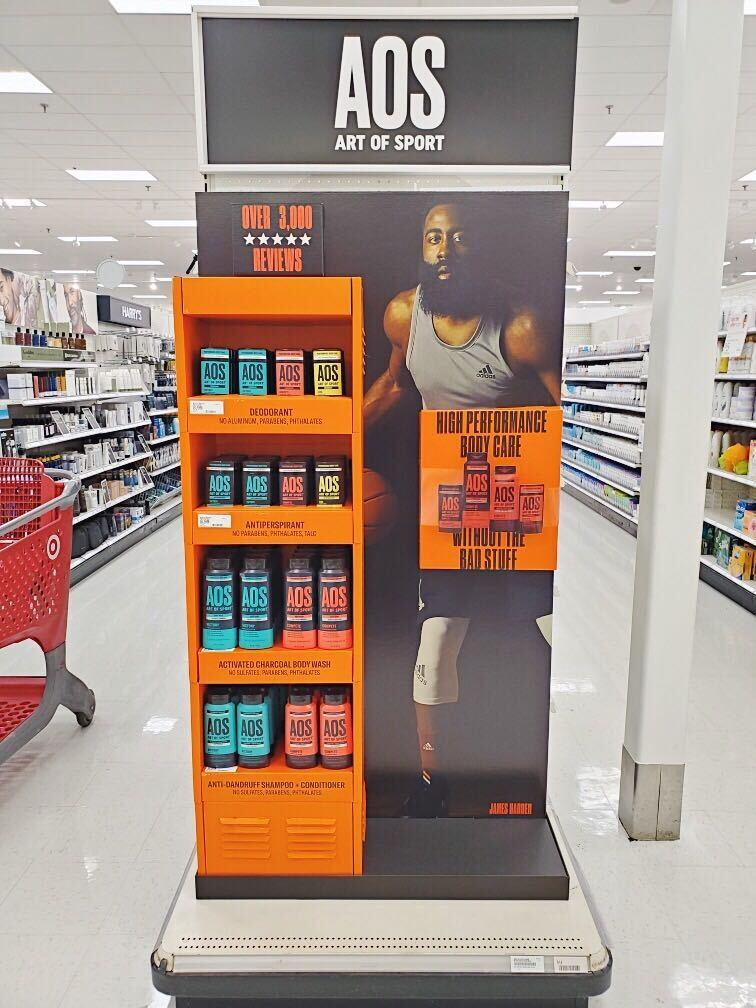 AOS has such a unique combination of product, brand, and team in a massive category with stale incumbents. We are thrilled to be on this fresh smelling rocket ship with Matthias and the team!