By: Jonathan Sandlund
Zero to One is a series that explores the origin stories of entrepreneurs fundraising on CircleUp. Who are they? What inspired them? And what challenges did they face going from idea, to product, to market? From Zero to One.
I'm joined this week by the founder and CEO Apex Ski Boots, Denny Hanson. Learn more about Apex's fundraise on CircleUp.
Denny, tell us a little about yourself. What was your inspiration for starting Apex?
In the middle of the 2000's, I was skiing a fair amount with friends, and a number of them started to give up skiing. When I inquired as to why they were dropping out, they all mentioned that their boots were uncomfortable as one of the primary reasons. Having made a more comfortable boot in the past, the Hanson rear entry boot, I started thinking what had changed in the interim and what new approaches I could use that would solve some of the problems. A snowboard style boot with the stiff outer chassis came to mind and I then set out to make it happen.
You built a company alongside your brother in the 1970s — Hanson Ski Boots. The first rear entry ski boot in the industry, if I'm not mistaken. You're back in the market with Apex. How has the competitive landscape, and the consumer, changed?
I would say that the competitive landscape has changed in the fact that all of the major competitors use basically the same form of overlap shell design. There is actually very little conceptual difference from one brand to another and from one model to another. Yes some have three buckles, some have four, but generally they all function in exactly the same manner. Back in the 60's & 70's & 80's, yes 50 years ago, there was actually more innovation than there has been the last quarter century. Apex is changing that fact in a big way.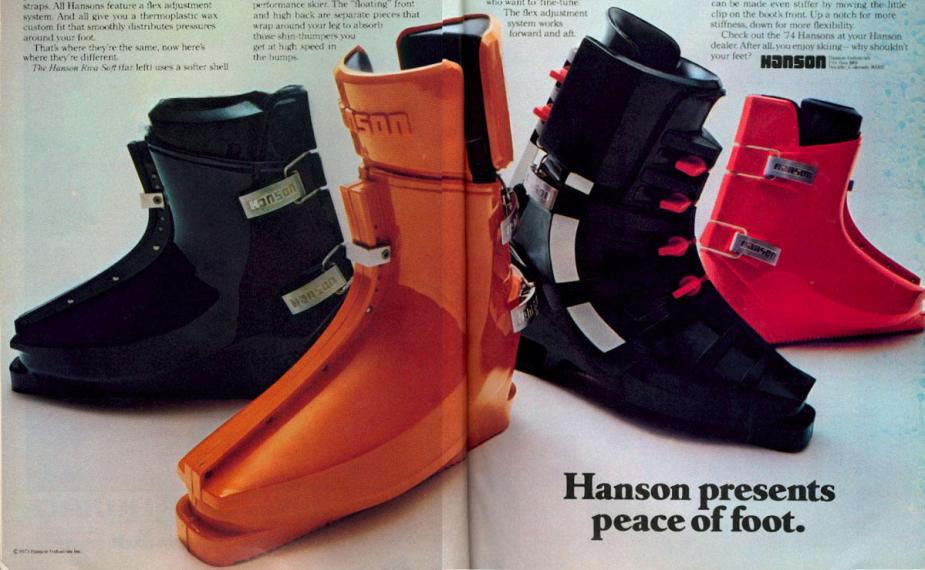 Who was your first retail account? How'd you land it? Any tips for entrepreneurs selling into the verticalized retailers?
We actually had two or three accounts that signed on at about the same time. Dekdebrun's in Ellicottville, N.Y., Christy Sports here in Colorado and One Stop Ski Shop in Steamboat Springs. They immediately understood what we were trying to do and have become very successful partners with us.
Entrepreneurs with a very differentiated product need to understand that the selling cycle is very long to convince retailers to "take a chance" with you. It doesn't happen overnight. You have to be disciplined, focused and constantly evangelizing your product!
You distribute through both mass (eg. REI) and regional (eg. Gorsuch) . How do regional retailers fit into your growth strategy?
High Quality, relative expensive ski boots are generally found in the top specialty stores around the country. Also, innovative products are generally "pioneered" by these accounts as well. In the case of Apex, our boots are easy to fit and adjust and have a market in several different channels. We added REI two years ago and they have grown substantially with us over that timeframe. We are currently making inroads in the specialty distribution, particularly in the Mid-Atlantic and New England areas.
You sell both online and offline. What's been your biggest challenge here?
Obviously, online sales are a big challenge to the smaller specialty retailer, and we are very sensitive to their concerns. Apex sells online, primarily to parts of the country where we currently do not have retailers. We limit online sales to our site and the online sites of our brick and mortar stores, i.e. Rei, Christy, Gorsuch all have online stores as do a number of our other retailers. Currently our total online sales are in the range of 15% to 20%.
What's a mistake you made in your first year running Apex? How'd you fix it?
Our initial product was an all carbon very specialized outer chassis and it was very expensive to produce. When we got into the middle of the development we could already see that to be successful we would need to have a less expensive structure for the chassis. We adjusted nicely and were able to adapt our approach to the injection molded parts that we currently are producing. That pivot was critical to execute in a timely and precise manner. Its our most significant hurdle that we were able to overcome. We continue to have the innovators dilemma, we have to show the channel that our way is legitimate, and viable in the market. In this market, consumers are easier than our channels partners to win over.
What makes your product unique—how is different from others on the market?
The most obvious difference is the fact that the 'walkable inner boot" can be completely separated from the structural chassis. This provides ease of walking, a boot that is easier to get into and out of, and the ability to adapt to a myriad of different foot shapes. None of these features are available from any of our direct competitors.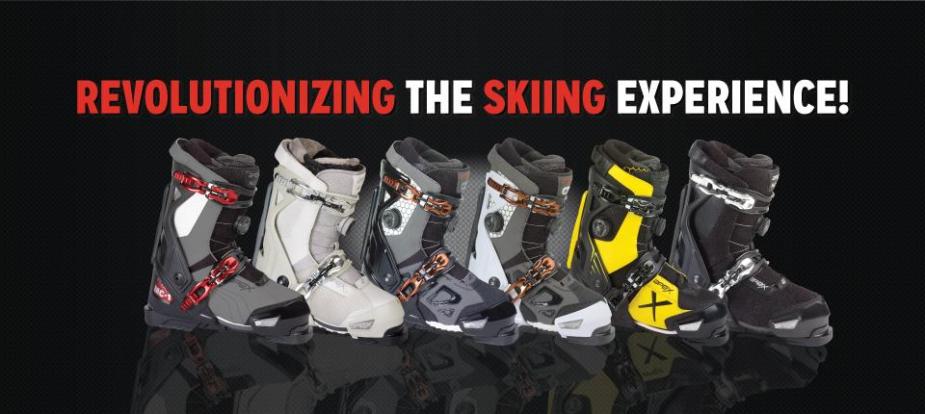 Lifelong snowboarder here… (Sorry!) I've heard through the grapevine that boarders are using your ski boots. Is this true?
This is a definite yes! Our inner "walkable boot" is a trimmed down snowboard boot. It is designed specifically to fit snugly into our structural chassis, but it can be used in as a traditional snowboard boot as long as it fits snugly into the binding.
2015 ski season around the corner! What's your favorite ski spot? You know, I like to save the most important question for last 😉
Great question! Since I have gotten back into the boot business I tend to go where I am needed to demonstrate and promote Apex Ski Boots. I have some favorites from over the years; Vail, Winter Park, Steamboat, Sun Valley, Squaw Valley, Mammoth. In recent years I have not had the opportunity to ski in the East, but I grew up in Michigan and have had some great days in all parts of the country. Editor's note: A fellow Midwesterner here! Although, I grew up in Ohio. No mountains — only icy hills ;-).
Learn more about Apex Ski Boots' fundraise on CircleUp.