"We created PUBLIC Bikes because we wanted to bring a different design ethos to an industry dominated by sportier, NASCAR-style racing aesthetics," says Dan Nguyen-Tan, a Founding Executive at PUBLIC, a San Francisco-based company that's been bringing beautiful and affordable bicycles to an underserved market since 2010. The company's founder, Rob Forbes, is the mind behind Design Within Reach, so it's no surprise that PUBLIC's bikes are as much pieces of art as functional transportation. "By putting fun colors and design attention to our bikes, we're bringing more color to our public spaces and streets largely dominated by black and grey – and more smiles on our customers' faces," says Nguyen-Tan.
According to a 2014 report by the Census Bureau (PDF), the number of individuals commuting to work by bike increased ~60% in the U.S. between 2000 and 2012. Since 1990, it's more than tripled in a handful of cities, including New York, Chicago, Washington, San Francisco, Portland, Denver, and Minneapolis.
And while cities are rushing to create the infrastructure to accommodate more cyclists, bike shops still don't offer much variety in the styles available to these new riders. City commuters aren't interested in the garish color schemes and spandex riding clothes that have historically prevailed in the biking industry. This new rider wants colors that are more nuanced and frames that prioritize style over aerodynamics.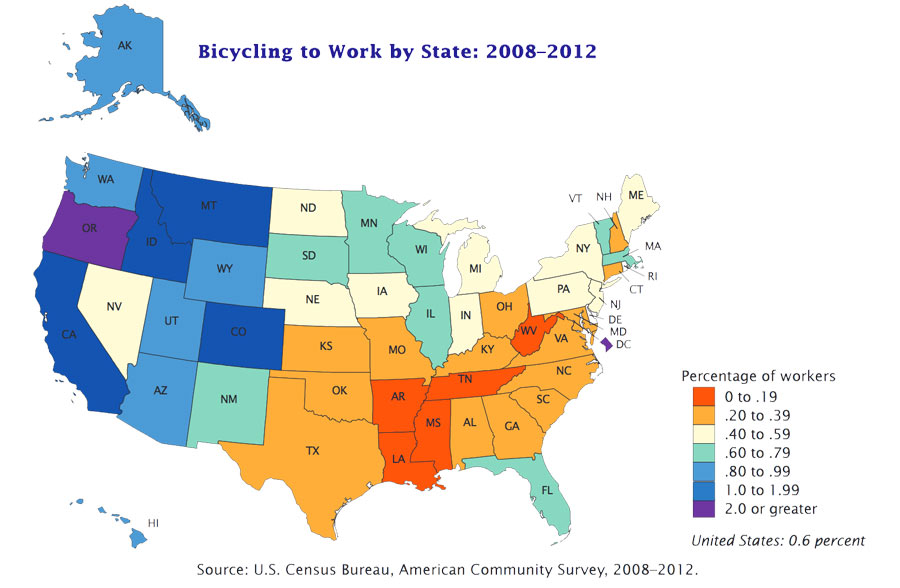 PUBLIC's designs and colors are tailor-made to the design savvy customer, yet their prices are remarkably low for the industry; prices start at the very affordable $300 single-speed options and top out around $1000.
PUBLIC successfully raised more than $2.5 million on CircleUp in January 2015. Funding in hand, Public is expanding its online presence and opening a store in Seattle, Washington in April. We spoke With Nguyen-Tan about the changes they've seen since launching five years ago, which cities are the fastest growing cyclist havens, and their experience raising growth capital online.
What problems were you looking to solve by launching PUBLIC?
Traditionally bike shops are intimidating for those who don't have a wealth of knowledge about gears and frames. Women, and in particular short women, have been left out of the market almost entirely. The industry has been dominated by primarily men designing bikes for men. It's reflected in how the bike frames are sized, it's reflected by the aesthetic, and it's also reflected in the buying experience. A five foot two women going into a typical bike shop is going to have a tough time, not only finding a bike that fits great, but also one offered in the frame styles and colors she likes.
How have you gone about solving that issue?
We wanted to introduce a new customer experience to buying a bike with our direct to consumer business model. In the industry you have your manufacturers and they sell through their distribution network of independent bike shop dealers. That's been the dominant industry model. But we wanted to control the brand and control the customer experience. So we operate our own Public retail stores in the bay area, and we operate own e-commerce site.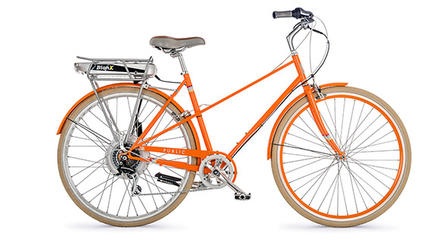 We're the manufacturer, the retailer, and the e-tailer. Which makes for a complicated business, but that provides us an opportunity to control the brand experience and customer experience.
How so?
If you go a traditional retailer they might represent a variety of different brands, all with different features. And it can be an intimidating customer experience especially for someone who's new to biking. So, part of our vision was to create a customer experience that removes the intimidation and is focused completely on what the customer wants and needs. That means keeping the experience friendly and not letting it get overly focused on features that aren't the most important to our customers.

Who are your customers?
When we launched the company there was very strong intent in thinking about our customer base, people who have a design sensibility. It's the architect or urban planner, interested in our built environment; it's the person who's a user interface web designer for a tech company who has to think about how we experience and navigate a website; it's the product developer who thinks about the design of the products that we purchase; the fashionista who's thinking about the trends in apparel and fashion — the people who gravitate to our brand tend to be people who appreciate design, who also want to stay active and engaged with their neighborhood.
That's one of the reasons so many of us live in cities, people and a sense of community. We aspire to build a company and brand that connects with that audience.
What changes are you seeing in the biking market and infrastructure?
The good news is that we're seeing an increasing number of cities seriously tackling the challenge of encouraging mobility in a way that doesn't deteriorate the quality of life within neighborhoods, even as population density continues to grow. And you simply can't do that by moving more people in individual automobiles.
It's just impossible. Because more people want to live in cities it's forcing us to rethink how we move around and that requires an investment in bike infrastructure to make streets more pedestrian friendly. It's exciting to see a lot of cities start to rethink the built-in environment. There's a big challenge there, though too, because you're overcoming a century of infrastructure that's been designed to prioritize the car over people.
What are the most bike friendly cities? Are there any bike friendly cities that one wouldn't expect?
Actually, people are often surprised that San Francisco is a bike friendly city. Because people unfamiliar with it think it's only hills. The reality is San Francisco is a seven by seven, compact area. So the best way to get around, in most neighborhoods, is by bike. The cities that are consistently rated the most bicycle friendly are cities like Minneapolis, Chicago, and Seattle — where riders often face the cold and rain.
Another city that's making huge strides is Washington D.C. It's one of our strongest markets. It's flat, which helps, and they have great public transit, so the bike is like an extension of the public transit system. We're also seeing a growing number of young people who are choosing to live in the core of DC., instead of the suburbs, which makes owning a bike more appealing than owning a car.

You raised capital to help you expand in January, 2015. What brought you to CircleUp?
We'd been operating and proving our business model for five years, and we knew that to take it to the next level we needed to generate capital to make the right investments to scale the business.
CircleUp presented an opportunity to accelerate our funding timeline and reach people outside of our professional and personal networks. And because CircleUp is focused on consumer product businesses, it was a good match for us; Many common ways of funding are oriented toward tech businesses, so presenting Public on CircleUp allowed us to get ourselves in front of people who really understand our business.
What was the experience like?
What I really appreciate about CircleUp is while, yes, they've created a technology platform that creates an efficient way for a company like us to communicate our investment opportunity to a wide array of people, their team provides enormous support through the whole process. At the end of the day a piece of technology can't replace person-to-person interaction.
Everyone I interacted with at CircleUp was incredibly professional, insightful, and smart. I was utterly impressed by the caliber of people I dealt with. A lot of times when you're in this type of longer-term customer role, you're assigned an account manager and you just hope the account manager you're assigned is good. But CircleUp had so many people at different stages of the process that helped me navigate any questions or issues, and they were all responsive and professional. I was very impressed with the level of resources they put into us. I was also very impressed by the caliber of prospective investors and committed investors who came through CircleUp. The people who ended up investing in Public through CircleUp are top notch.
What's next? How / where do you plan to invest raised capital?
We laid out very clearly what we intend to do with this funding round. Invest in product development. We're a product driven business and we recognize in order to continue to be leaders and innovators in product development, we need to put the resources in that area. So first and foremost is investing in hiring the best product developers and managers we can find.
And then the second is we're expanding our retail footprint. So we're opening up our first store outside the bay area in Seattle in April. And we are actively looking for real estate forefront in other cities that we're targeting. And then the third area is that we're investing in our e-commerce so specific driver of our business is our e-commerce infrastructure, website redesign, people.