We thought we'd grown up, but suddenly, we're all sitting in a cafeteria again. Except this time, it's sleek. Why? People are busier than ever—with higher standards for food than ever. They want a top notch menu with changing options, but don't necessarily want the bells and whistles typically associated with great food: white tablecloths, the pressure of table service, and the hundred dollar check at the end.
California-based brand Lemonade (one of our most innovative brands of 2016 in CircleUp25) is taking the idea and running with it. The yellow-hued brand mixes local, seasonal vegetables and a relaxed, curated environment in 27 locations from San Diego to the Bay Area.
But how can such a state-specific brand take on the world, and win?
Hospitality expert Alan Phillips calls Lemonade "the iPad of food." Phillips argues that Lemonade has tapped into a whole bunch of pertinent eating trends — "all the developments of the last decade have come together to form one world-beater of a product," he says.
But Lemonade didn't become the iPad of food by shoving all these developments and trends together into one Apple-style launch. In fact, the reason for Lemonade's projected success is that every stage of its growth has been focused on neighborhoods, communities, and physical places. It hasn't taken the top-down, it's worked from the ground up — on a micro level.
Let's dig in to see how Lemonade's local focus is helping to position it at the forefront of the cafeteria trend.
Lemonade's social culture starts with physical places
The growth of social media and mobile consumerism has turned people's experience of brands into a virtual space, and physical experiences have become a rarer commodity. Lemonade treads this line thoughtfully. They create real places that encourage social interaction, then they build their social media strategy around those real places.
For example, each new Lemonade restaurant is designed around its neighborhood location. The team uses a "hub and spoke model," targeting regional growth first, and building out once they've established a loyal community in each of those regional locations.
What starts at the regional level continues onto social media. Lemonade calls out individual locations, provoking responses from loyal local fans. Neighborhood-specific posts are complemented with posts like this pop quiz below— eliciting responses from local crowds at once.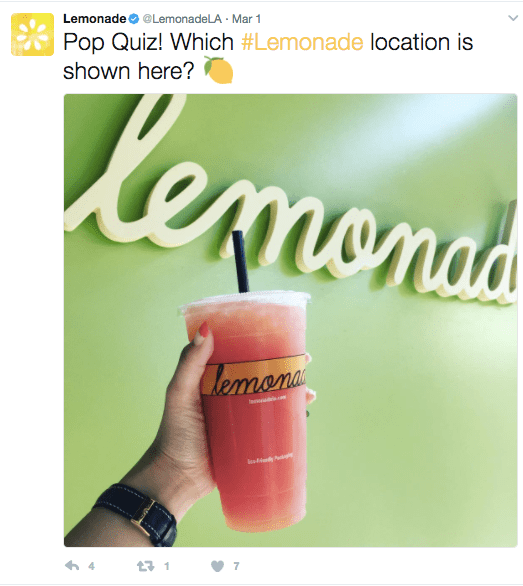 Source: Twitter, @LemonadeLA
Studies show that authenticity is top of buyers' minds, with 91% of consumers valuing it, over and above "product utility" and "brand appeal." Lemonade's posts exude authenticity, because they're always about real places provoking people's sense of belonging.
Lemonade's people have the power to change the brand
The first flavors of Lemonade were crafted from founder Alan Jackson's personal experiences of making mistakes in the kitchen and wandering around grocery stores. As Lemonade has expanded to 20+ locations, it has cultivated this experimental mentality to make sure that each cafeteria has a personal touch.
The people-first method continues to impact everything Lemonade does, and a crucial part of this happens during the hiring stage. "Many of the new employees join our team because they were told about the culture by a current employee," Lemonade's hiring page explains.
This adds to the brand's "real life" appeal — when a brand comes from individuals rather than a top-down overall vision, the result is a brand that evolves naturally, adapting to different personalities and places.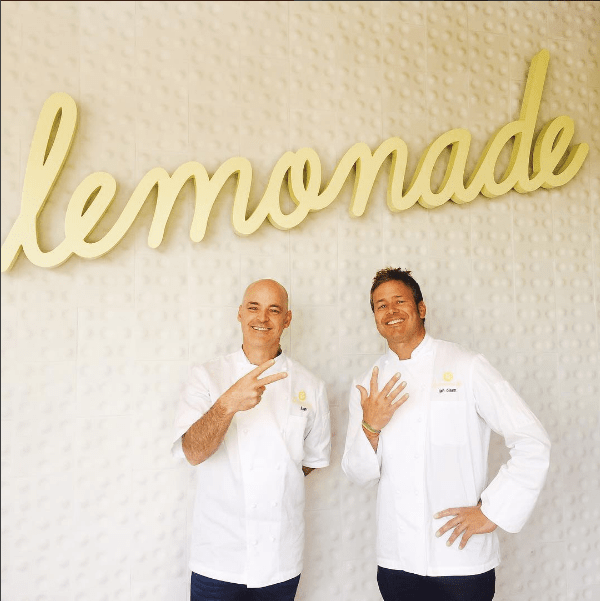 Source: Instagram, @LemonadeLA
While servers are trained to make emotional connections with people, behind the scenes, individuality reigns too. Lemonade boasts of its chef-driven menu. Each location's line-up is created and adapted by its kitchen staff, and led by the visions of its head chefs. Even just knowing this fact gives customers a sense that they're getting some home-cooking.
"It was designed as a chef's larder," says Ian Olsen, Chief Development Officer for Lemonade . "As in, 'What is chef Alan going to make for you today?'"
What this chef-driven menu looks like to the customer — variety and choice. The menu changes constantly, not just with the seasons but with the tastes and experiments of the kitchen.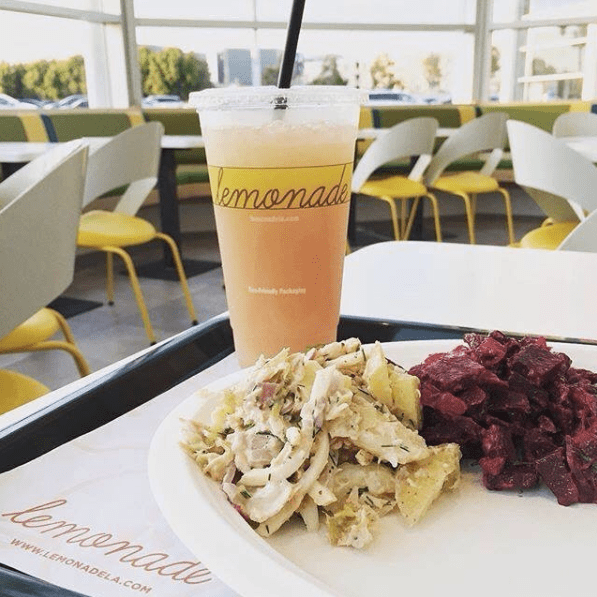 Source: Instagram, @LemonadeLA
These hiring and menu strategies are topped off by Lemonade's social design. The restaurants are made for interaction. Cafeteria-style seating, light and airy spaces, a preference for glass and pale colors—it's clear that Lemonade's spaces encourage social activity.
Lemonade is growing a local universe
Lemonade has focused on providing neighborhoody, social dining experiences, but in order to grow to a national scale, the brand is taking adding some strategies from the world of visitor experience and entertainment, specifically in theme parks.
Lemonade appointed Larry Kurzweil as President and Chief Executive Officer this past October. Kurzweil spent 17 years at Universal Studios Hollywood, where he was President and Chief Operating Officer, before going on to lead the launch of The Wizarding World of Harry Potter, arguably one of the most immersive visitor experiences in the world.
What can Lemonade learn from the world of Harry Potter? It's that no matter the size of the brand, loyalty will always be tied to community. That's why Harry Potter's house system is such a fan favorite — it sorts people into communities where they can feel like they belong.
As Lemonade grows to new geographic locations, its chefs, servers and designers will find new local challenges, new vegetables and new suppliers. Because they're working with these local building blocks, the Lemonade universe will grow one unique neighborhood at a time.