By: CircleUp
How does someone with a degree in economics and aspirations of medicine end up building the one of the most unique lines of children footwear in the market today?
Mia Abbruzzese was born in Swampscott, a small town on the outskirts of Boston, "which lends itself to the background of the branding of Morgan & Milo," Abbruzzese says. "It's sort of a New England, preppy kind of vibe." After college and a short stint in New York, Abbruzzese landed back in Boston, at a development company that hosted the annual marathon.
A cross-country runner, herself, Abbruzzese would find herself preoccupied during the marathon. She fixated not on the runners; but the shoes. Abbruzzese went on to join New Balance where she headed up the development of a new market: the walking shoe. "New Balance wasn't a huge company then; they were still creating their category development and building up their international business," she recounts.
The timing was just right; in the late nineties walking was emerging as its own sport. And because feet strike in different places when running and walking, walking shoes are built differently, with greater arch support and more flexibility around the ball of the foot. "Our claim to fame arrived when Consumer Reports listed ours as the number one walking shoe in the country," says Abbruzzese. But it wasn't until she was working at Stride Rite, developing a children's line for Target, that Abbruzzese started to see where children's shoes fell short.
And so began Morgan & Milo in 2003.
The company has since expanded into children's apparel, and while the brand's inspiring use of color and New England style translate well to clothing, it's the shoes that continue to outperform other brands: The LTT High is a shimmery, silver lace up boot with a sneaker bottom and orchid-colored accents; while the Tucker Chukka is an Oxford with grey felted uppers and bright lemon laces. Last week Abbruzzese was kind enough to talk to CircleUp about inspiration, fundraising, manufacturing, and why so many design-centric brands fail.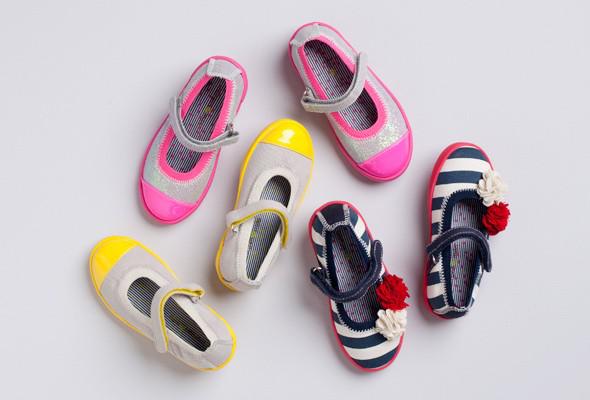 What Inspired the Morgan & Milo Style? It's So Unique.
Around the time I was creating the idea for Morgan & Milo there was this new trend of combining mass and class. This was right after Sharon Stone went to the 1998 Academy Awards in a loose, white Gap men's button down shirt and a couture skirt. Now it's common, but then it really wasn't. We were seeing that trend emerge and I saw it as a opportunity to take European styles—the colors and the playful children's footwear—and style it for the US market, but priced lower. In Europe these styles were selling for $100 for a pair of children's shoes. The inspiration for Morgan & Milo was to take the concept of those brands, add a little bit of the New England, preppy style to it, and then bring it to the open market.
The signature of our brand is the casual lower, with a styled upper—so, like a sparkle Mary Jane with a bottom like a tennis shoe. Parents love them because they're cute and durable. It was two or three years into it before I stumbled on this idea. We started in 2003 and expanded all over the United States—we've gone in and out of distribution internationally.
What Countries Are You In?
We were in Canada, though we're not now. We were in Korea and Australia. We're currently in Israel, we're in China. At one point in China, we had a really strong distribution throughout the department stores. Now, of course, that business has really evolved into more of an online business. People in the U.S. have been shopping online for awhile, but in China that wasn't common until very recently.
So You Started With Shoes, and Expanded to Apparel?
Right, we launched shoes first and then we moved into apparel when the market crashed. The idea for the brand was always to create a complete children's lifestyle brand. So when the economy crashed we saw it as an opportunity to show more to our existing customer base. Because of the way we use color combinations and patterns, large retailers were always telling us they wanted to sell whole outfits, head to toe.
And since Morgan & Milo was never just going to be a footwear brand, we thought why not now? We launched apparel in 2011. And the line's been growing ever since. We have really nice traction, great catalog accounts, and lots of independent retailers. The apparel line has been very well received. And the apparel market is probably four times the size of the footwear market.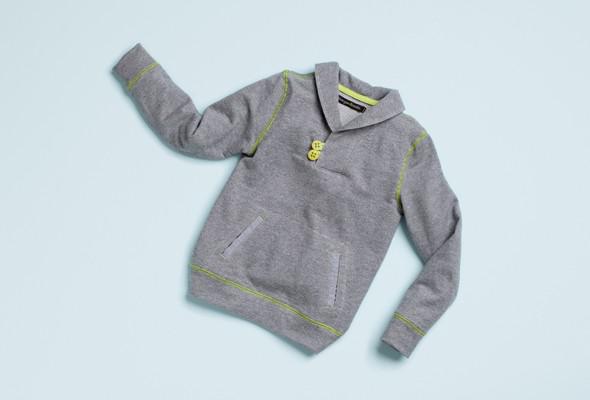 Wow. Is Apparel a Larger Part of Your Market Share at Morgan & Milo?
Not yet. Apparel is a very sample-intensive area; you really have to have a full collection. You have to be able to outfit the child from accessories to outerwear. It requires a much more extensive collection to get larger retailers. One of the reasons we go to independent retailers, is that it doesn't need to be that extensive. You don't have to have this huge line. Right now we're slowly growing the range. So, first we need to make sure we can produce it on time, that we can produce a quality product, and we have a great relationship with our manufacturer. These past few years have been getting to that point. And now, we are at the point where we have the opportunity to go and introduce a larger line to a large retailer.
Looking Back, Is There Anything You'd Change if You Could?
I made plenty of bad decisions, mostly in hiring people. I paid too much money to people I didn't necessarily need. I thought I needed a big head of sales. I was hiring people who were costing me a lot of money. Looking back, I'd make more strategic decisions and have a little bit more faith in my background. Though, I wouldn't have had the sales relationships otherwise, because my background wasn't in sales. Those questionable hiring decisions actually enabled me to meet a few integral people I work with now.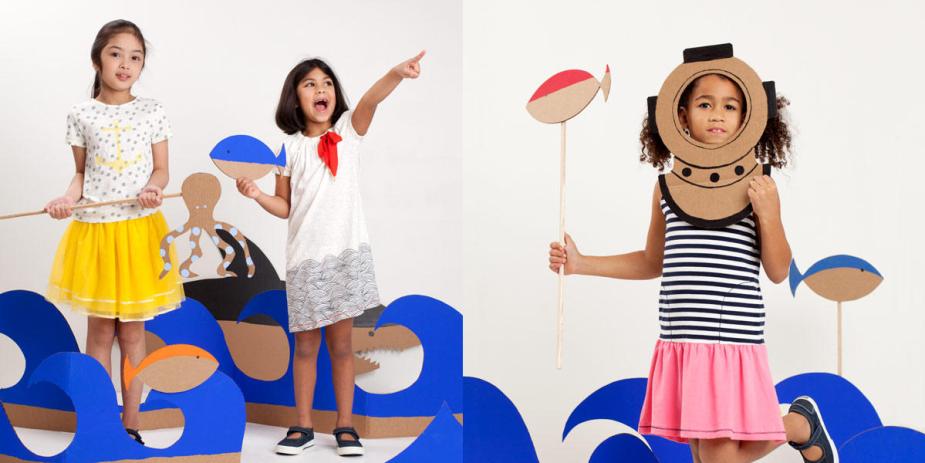 How Do You Approach Fundraising in the Footwear/Apparel Markets?
Morgan & Milo got started with active financing. Before anything you need samples, and the only way to get samples is to find someone to make them for you. The factories gave us the factory space, made the samples with the promise that sales would go back to them. When we were about three years in we hit a point where we couldn't pay for the next line. We were going to skip a season or close up shop—of course, when you're new, you don't know how many alternatives you truly have.
One night I had dinner a friend from Smith—she's an interior designer and had a client who used to be in the footwear business. She said, "Just give him a call and see if he's interested." As it turns out he was able to help and within two years we broke even. We've been profitable ever since. Now, we're out raising capital again. And on this round the plan is similar to last time, except the market is really shifting to be a more direct to consumer market. That's where we're going to focus on exploring social media and marketing, which we've not concentrated on before. We're going to focus on driving traffic to our website. Obviously the margins are much better there and we think we can drive more revenue.
Do You Have Any Advice for New Entrepreneurs in the Apparel Category?
If you don't love it it's never going to take off. You have to love what you're doing and you have to love what you're making and designing. That's really what makes a difference, because it's not easy. About 80% of my time is spent with business operations stuff and only 20% of my time is spent on product development.
I think that designers get lost in the product development. I'm always seeing these beautiful brands at shows that aren't there the next year. They're too preoccupied with the design. You have to understand that it's a business. You either have to have a great business partner who can take care of that stuff, or you need to really understand delivering products on time, for a great price and quality. That takes a lot more time than actually designing it.
Thanks, Mia!