The best way to describe Punch Bowl Social is if your favorite local restaurant started hanging out with a hipster diner, got really into craft cocktails and microbrews, married a bowling alley, and then took up with an old-school arcade — and it's a huge success. Each of the massive, 24,000 square foot locations boast four bars, a full service gastro-diner, a bowling alley, a couple of skeeball machines, a shuffleboard court, foosball, and a good selection of arcade games. In other words, it's heaven for the hipster/millennial crowd.
What's clear from the minute you meet Punch Bowl's Founder and CEO, Robert Thompson, is that part of the success of the business is his due to his passion. These locations aren't just products to him; Thompson truly loves Punch Bowl and puts tremendous care into each detail, viewing it from the millennial's perspective every step of the way. This method has resulted in the most independent-feeling, personality-filled chain you've ever encountered.
Because the concept is so millennial, Thompson started with cities that artistic twenty-somethings love, that means he said no to LA and Manhattan and instead ran toward epicenters of creativity and innovation, namely Denver, Portland, Austin, and Detroit.
"We were very focused on culturally relevant cities," Thompson says. "Youth drives culture, our customer base is millennial, 21 to 36 year olds. There's high art to our concept, and we've gone into what you might consider high art cities."
And it's worked. The first four locations have done so well, Punch Bowl Social is expanding to Cleveland, Sacramento, Indianapolis, Schaumburg (just outside Chicago), Brooklyn, and the old Denver airport tower — all set to open in the next two years.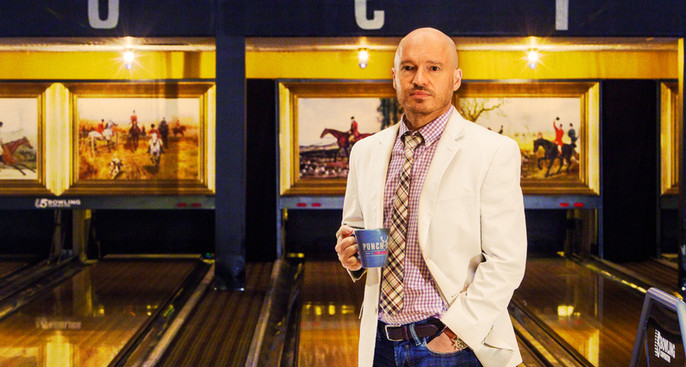 But it's not all sunshine and obscure hipster roses; running such a large space takes incredible organization and planning. And the economies of appealing to younger generations can be tricky too: if you're selling bowling for $4 an hour, how do you make a profit? We took the opportunity to ask Thompson all of this and more during a recent phone interview.
How Do You Keep Punch Bowl Social Feeling Local With So Many Locations?
I'm a restaurateur and I'm independent minded. We don't operate like a chain, that's part of our business model. For example, we always have a local organic ketchup in each location. And then, of course, we focus on local craft breweries. A lot of folks don't realize how prevalent, for example, the Michigan craft brewing scene is, but it's massive. Now, with the emergence of localized distilleries, we can actually sell a lot of local spirits too.
You're creating a space for people to hang out in, but for a lot of restaurants the whole point is to get customers fed and out the door as fast as possible.
That's right. We're kind of the opposite of the QSR (quick serve restaurant) model. In fact, probably 60 to 75 percent of the food that they sell is eaten somewhere else. We do it the opposite way. We take down this big footprint, in prominent locations, and we invite you to hang around for three and a half hours.
How Do You Make That Work, Economically?
It's our footprint, we can hold the bodies. Punch Bowls vary between 20,000 and 24,000 square feet. We can fit a thousand people in the venue at one time. The trick is to take that space and design it in a way so that it still feels cozy in every corner.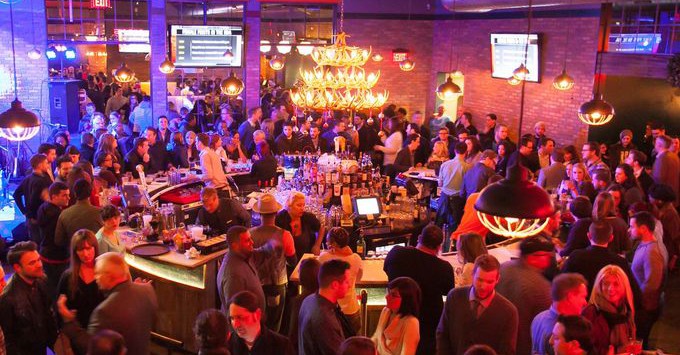 How Do You Manage That?
Compartmentalization. It's about internal walls — but there's still connectivity between the spaces. It involves psychological separations in certain areas of the venue. People often walk into a Punch Bowl and they understand from the outside there's a large scale to it, but as they walk through the venue, they continue to find new aspects of it around every corner, that just speaks to the way we break the space up.
Did You Base The Business Model on Another Concept, or Were You Inventing Something New?
No, I mean, there's nothing new anymore, right? We just iterate, we evolve. What differentiates us is the emphasis on the high-integrity culinary component and the craft beverage piece of it. We wrap all that in a very design-forward aesthetic. If you go to any bowling center in the United States, they'll all give you something to drink, something to eat, and a bowling ball. We do that too, but our delivery of all three of those components is very, very different.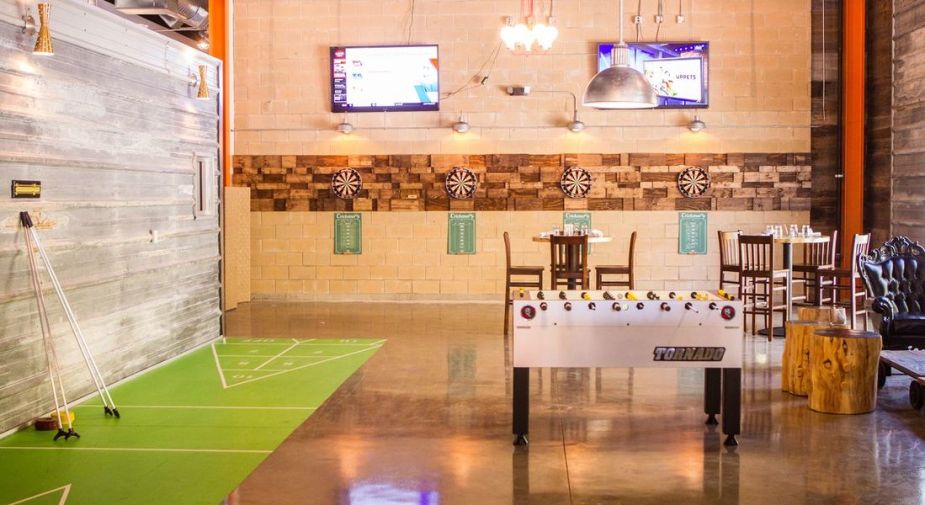 Most of the Yelp Reviews Mention How Affordable the Activities Are
We're not trying to make our money on the entertainment side of it. We are a food and beverage establishment. Modern interpretations of the bowling center can do as much as 50 percent of their revenue on the bowling piece — we do 10 to 11 percent of our business on the entertainment and 89 to 90 on food and beverage. We'd rather people have a better time over a three hour period and give them a deeper discount on the entertainment side.
How Do You Manage Such a Large Space?
Yeah. There are so many complicating factors in running a 24,000 square foot business. From time to time we get hit hard; 200 people walk in the door at the same time. It creates some operational and customer services challenges that require a game plan. There's a gastro-diner inside each location and four bars. Then there's the bowling alley. And they all have to work in concert. I just brought in a new Executive Vice President of Operations who came from a 1,000 unit restaurant group, so he has the experience to keep it running smoothly.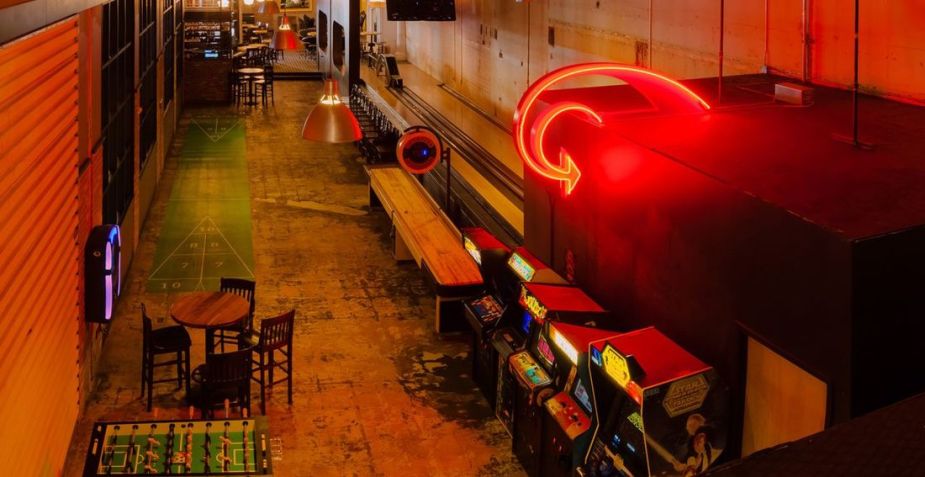 What Made You Decide to Go With CircleUp?
I've been a huge fan of crowdfunding ever since it first became a discussion topic going into the JOBS Act. It's been really fun to follow. We also thought it was really intriguing and relevant for our customer; it's a very millennial thing to do, to raise capital for our business on a crowd funding platform. There's a little bit of marketing for our customer in the capital raise. We have tens of thousands of fans that are our customers in these markets. It gives them an opportunity to participate. Nothing builds a loyal customer like owning a little piece of the business.
If You Could Go Back and Do Something Differently, What Would It Be?
We needed to anticipate the immediate enthusiasm. In our Detroit location, we did a million dollars in sales in the first 30 days. We weren't staffed for that. Then we lost staff because they were overworked and frustrated. There was a bit of a cascading effect there. Really, more than anything, I would say if I could go back in time I would staff my Detroit location more aggressively for the opening in anticipation of the onslaught.
The former Stapleton International Airport air traffic control tower will soon be home to a new Punch Bowl Social location. Set to open in 2016, the venue will have a capacity of 600.
What's Been The Biggest Surprise With Punch Bowl Social?
The thing that has been a great positive surprise is landlord enthusiasm to bring Punch Bowl Socials to their real estate, and the amount of capital they will put to work for us to get a new unit open. 60 to 75 percent of the aggregate capital to develop a Punch Bowl Social comes from the landlord side.
Why Do You Think They're So Eager?
We're best in category. It doesn't take long for someone who's studying the "eatertainment" space to figure out that we're a best in class. But that's not enough in itself. It has a lot to do with the concept model itself. Landlords are not just looking for retail or restaurants any longer, they want to merchandise with concepts that are relevant with the millennial. To be relevant with the millennial, you have to be authentic, you have to be independent minded. We check a lot of boxes for them.