By: CircleUp
One of the best places to find emerging trends in personal care is Cosmoprof North America. This year, there were about 34,000 attendees and 1,150 exhibitors. The event was chock full of innovative brands showcasing new products that cater to consumer demands for authenticity and quality. This comes at a time when big brands in health and beauty are gradually losing market share as fresh, emerging brands capture the attention — and wallets — of a new generation of shoppers. According to Euromonitor International data, between 2008 and 2013, name brands in the $7.2-billion bath-and-shower category lost 3% of their share. Emerging brands gained 3%, as major brands lost 2% and young brands gained 1% in the $13-billion skin care market.
While people continue to chose unique, emerging brands over the giant brands, there are a few trends surfacing in personal care, as evidenced by what we saw last month at Cosmoprof.*
Prebiotics and Probiotics
Don't think of probiotics and prebiotics as just food phenomena. The latest trends in personal care tout many of the same healthy ingredients included in food and beverage products, such as probiotics you'd find in kombucha or yogurts. There have been a number of articles on the benefits of probiotics in skin care, explaining the anti-aging effects.
The trend is taking the form of edible supplements, typically in pill form, containing other vitamins, minerals and antioxidants that work from within to promote a healthy exterior.
But the pre- and probiotic trend is not limited to ingestion. Brands such as Tula have formulated products containing these powerful ingredients in a topical format.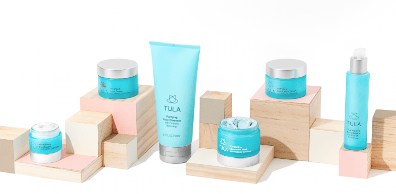 Green is the New Cream
Green and sustainable products have taken over our fridges, and now our our creams and cleansers. This year, Cosmoprof had a section dedicated to "green" beauty products—brands dedicated to eco-friendly, clean and organic beauty products. While visiting the Discover Green area, our Business Development Associate Allie Rabman came across the eye-catching brand Youth to the People. While the sharp branding alone makes it stand out, the product formulations are equally impressive. Youth to the People's skin care line contains many of the superfoods you'd find in products at the natural foods tradeshows Expo West and Fancy Food.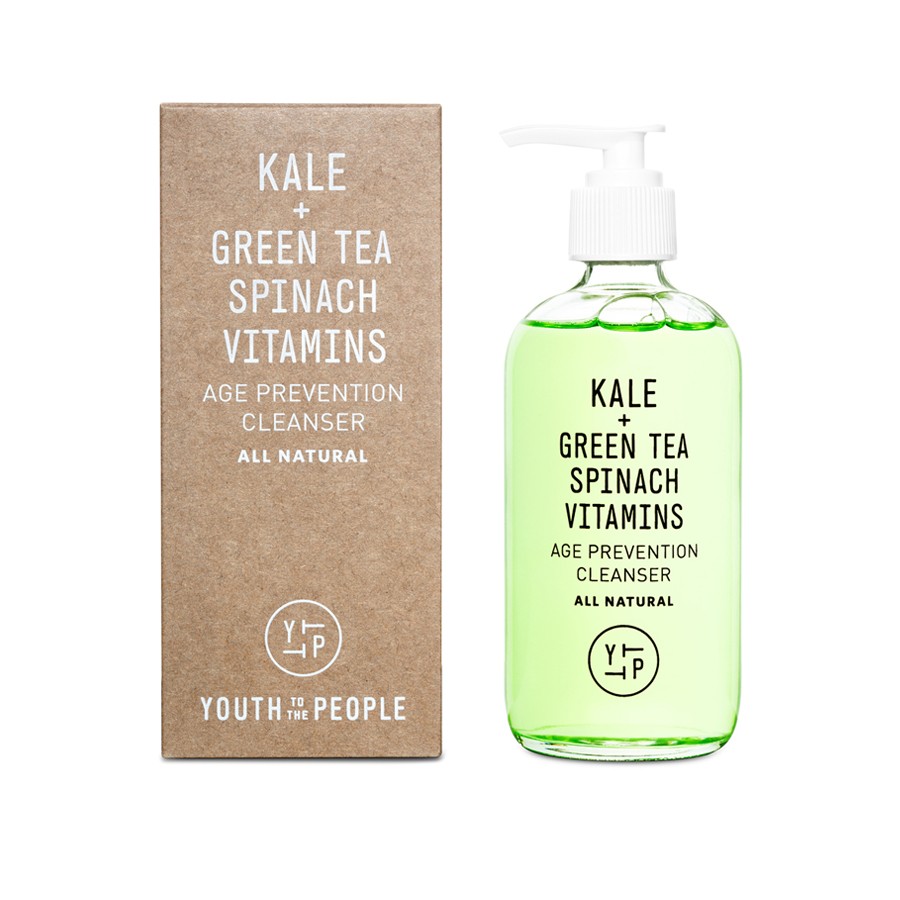 Doubled Down on Social Media
Finally, we saw the continuation of social media trends at Cosmoprof. Beauty brands are increasingly leading the wave when it comes to leveraging social media for marketing and distribution. Previously, beauty brands needed to get discovered in the typical places—TV commercials, Neiman Marcus, and so on. But social media and bloggers are increasingly becoming more important. This is something we've known for a while, but we are seeing the trend mature. An example Anastasia Beverly Hills, a mom and pop brand, has the beauty industry's largest Instagram following—larger than Mac, Benefit and others. The brand was built from the ground up on social sharing of customer advocates, and has grown into a powerhouse of different tools and products. As with other consumer categories, beauty brands are finding the power of low-cost marketing and distribution through digital channels.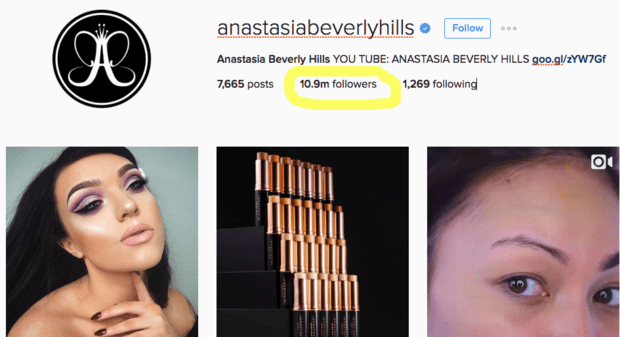 There are an abundance of great opportunities and new brands emerging in beauty products. It will be exciting to see how these current trends unfold and what new trends pick up.
*This communication is for informational purpose only. CircleUp makes no representations, guarantees, or warranties as to the accuracy, completeness or suitability of the information provided in this communication. Neither the information nor any opinion expressed in this communication constitutes a recommendation or a solicitation for an investment in any of the companies mentioned. CircleUp does not provide any investment advice, investment recommendations, or tax advice.