Company Name: Miyoko's Kitchen
Investors: JMK Consumer Growth Partners, Obvious Ventures, Stray Dog Capital, CircleUp Growth Fund
Recent Raise: $6 million series B
Miyoko's Kitchen is the brainchild of vegan, chef, and animal rights activist Miyoko Schinner. With freshly minted capital raised on CircleUp, Schinner is aiming to edge her brand's gourmet, plant-based cheese — as well as her compassionate brand mission — into the mainstream.
After the close of her successful raise, we caught up with Miyoko herself to see what's next for Miyoko's Kitchen.
What's your brand's mission?
Miyoko Schinner (MS): I'm a long-time vegan and animal rights activist, and I firmly believe in a world where all species can live together in peace and harmony. I know it sounds all new-agey, but I really believe it. Humans need to evolve to a point where we embrace the right of all beings to live out their full and natural lives. It's core to the Miyoko's Kitchen brand that we are promoting compassion, we're promoting peace, we're promoting equality of all species, and at the same time we are combatting climate change and improving human health.
What gave you the initial idea for your product?
MS: I've been in food for a long time. One thing I kept hearing all over was "Oh I'd go vegan, but I can't give up cheese." And I used to be a cheese aficionado. To me, the way to relax on a Friday night is a bottle of wine and a beautiful cheese plate.
When I first started, part of it was selfish. I just wanted to have beautiful gourmet cheeses that I could enjoy, that my friends could enjoy. And I thought gee, maybe this will help people transition away from animal products.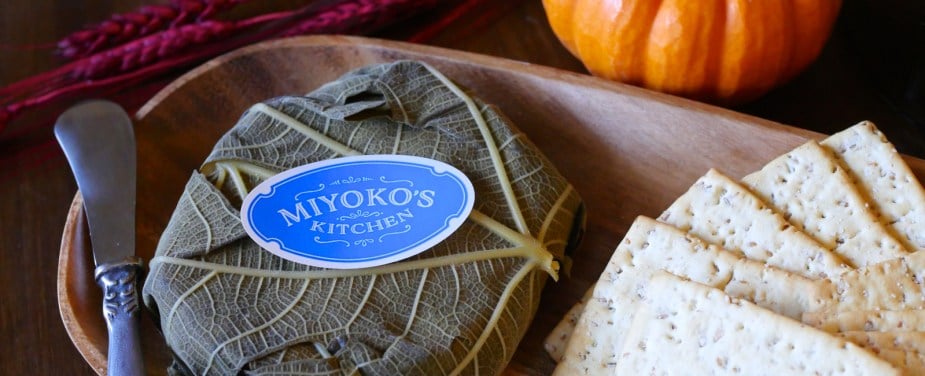 How do you plan to use the funding?
MS: A large part of it is going to go to building out our facility. We have a new, almost 30,000 square foot facility and that's going to really help us ramp up production and meet the demand that exists. One of our biggest constraints has been that we're in a very small facility right now, and we haven't been able to fill orders or take on new accounts, especially large chains. So we're building our new facility not too far from here, and we hope to be there in June.
Other areas are marketing and R&D. Most of our marketing has been grassroots social media, and we want to do a more active marketing campaign including an overhaul of our website. We're also finally putting together an R&D team. Until now I was the R&D team. We just hired our first food scientist and a R&D chef.
What was your favorite CircleUp moment?
MS: I really enjoyed working with Brett, a representative at CircleUp. He first came to me, and was very fresh in his approach. What I liked about CircleUp is that they were very amenable to negotiating and creating a relationship that would work. So I would say that their ability to be flexible and create a successful partnership best for me made up my favorite moments.
What's another consumer brand you admire and why?
MS: I really like Follow Your Heart. It's been around for a long time. One of the recommendations I have for entrepreneurs is "don't give up," and Bob Goldberg started that company back in the 1970's. Some companies get stuck doing one thing, they get stuck in time, but Follow Your Heart has stayed in touch with the times and in touch with needs of the consumers. The management has also evolved their own personal missions. I like their culture, the fact that they're innovative and that throughout the entire growth of the company, they've remained truly authentic.
If you could pitch your product to one person – any person you'd like – who would it be?
MS: It wouldn't necessarily be to have them invest, but to have them try the product and hopefully like it, and it would be Elon Musk. He is such an innovator, such a believer of what can be. There are so many people in the world who can find all the reasons why something can't be done. He is someone who believes things can be done. I love him for that, but if he truly is going to fight climate change he needs to become a vegan. I'd love to serve him a fancy cheese platter and convert him to veganism.