As sophomore athletes, Keeley Tillotson and Erika Welsh consumed peanut butter like it was water. In a beautifully simple product-first story, they started making their own peanut butter to save money, started sharing it with their friends, and… dropped out of college because it was so good.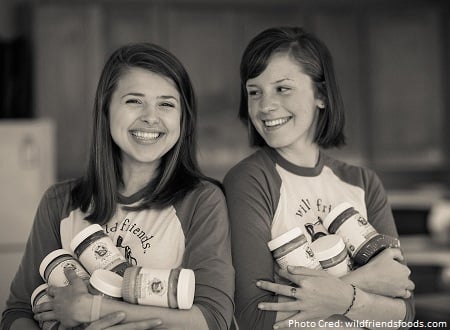 As they approached the fundraising stage for their new nut butter company Wild Friends Foods, they were pretty au fait with taking risks and seeing them pay off, but they needed help if they were going to keep growing. So they took to CircleUp and soon realized why landing a lead investor was their next big milestone.
A lead investor isn't just the "first dollar" into a raise. It can also be a first set of eyes and ears on your pitch and diligence materials, giving you feedback and advice — potentially even introductions to other investors.
For Wild Friends Foods that friendly face was John Foraker's, CEO of Annie's. Tillotson and Welsh couldn't hope for much more in a lead investor, but it wasn't just Foraker's prestige that boosted the Wild Friends team into a very successful raise.
Here's what a lead investor can do for you:
A Stamp of Validation
"Investors are just a bunch of people," says Tillotson. Through the fundraising process, she learned that investors needed reassurance when making decisions. "They're waiting for somebody else to legitimize the investment."
Social psychology has investigated this phenomenon extensively. In a study by psychologists Bandura and Menlove, a group of children who were afraid of dogs were shown videos every day of a little boy playing happily with his pet. After four days, 67% of those children were willing to sit in a pen with a dog.
A new company is just like that dog: risky. You need someone to show others that this scary new thing can be trusted. A lead investor is your stamp of approval. They've seen that this brand is worth investing in and they've put their money where their mouth is. As soon as Foraker signed the deal with Wild Friends, other investors came on board in droves.
For many investors, their ears were already perked— they just needed some social proof before they invested. "I think especially in consumer products, a lot of investors see it as a hobby," Tillotson admits. "They have other investments, they have sure bets, and the CPG investments are fun, something they can tell people about. But they're waiting for somebody else to do all the heavy lifting."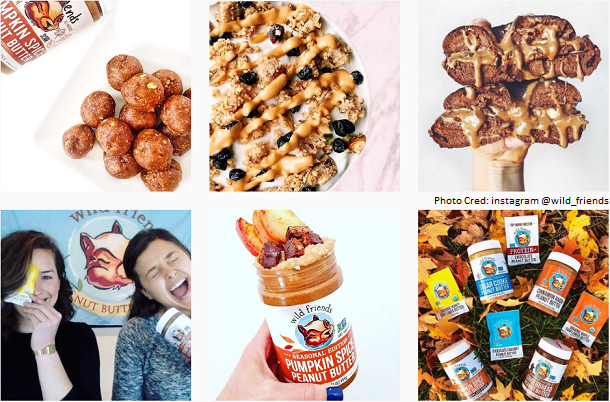 A Leg-up in Due Diligence
It's not just confidence that comes from a lead investment, it's a set of deal terms on the table, ready to make the next investor's job easier.
Securing a lead solidifies a real offering structure that follow-on investors can react to, including specific terms they can take or leave. Investors don't want to get bogged down by deal terms any more than founders do. Just as Wild Friends wanted to focus on their natural product, their potential investors are being advised to focus on product-first too. As Paul Graham mentors: "Don't get hung up on mechanics or deal terms. What you should spend your time thinking about is whether the company is good."
A lead investor takes on the burden and the time commitment to diligence the business. Follow-on investors are then able to leverage that diligence content for their own investment. The initial offering structure becomes a template. There are now specific terms on the table, rather than the company's expectation for what a deal might look like.
And if the lead investment takes the raise above the minimum raise amount, this also helps other investors by taking escrow out of the equation. The deal turns from an abstract proposition into a real sum of money.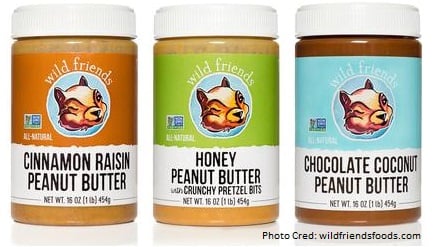 The Best Mentor You Ever Had
John Foraker's mentorship lets the Wild Friends founders take advantage of their mix of innocence and experience.
Often Tillotson and Welsh ask questions that see past industry norms to a fresh way of doing things. This is a natural way to gain a competitive advantage, and Foraker is there, as an investor and advisor, to answer these questions and provide context. Having seen so many companies grow and fall around him in the natural food arena, he can judge how Wild Friends is doing.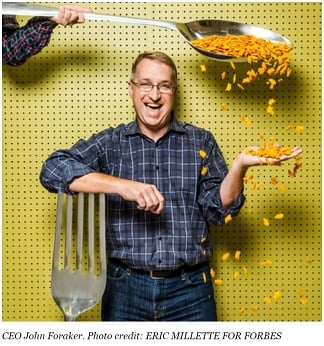 "He really prevents the constant comparison game that is so easy to get into," says Tillotson. "You'll see an article about a company, and they'll have these crazy revenue numbers, or you'll see somebody in your industry make a really successful sale. John lets us know how we're doing. He can look at our financials and say "You're doing fine." And if it wasn't going well we know he'd tell us how to shift our priorities."
Having a mentor like Foraker also shows other investors that Wild Friends is a company about to get a whole lot better. It's about to take advantage of unique industry expertise, it's about to make good decisions about co-packers and distribution channels, and it's about to get a lot richer.
"If You Want Money, Ask for Advice"
Wild Friends found their lead investor by going to trade shows and getting to know people. This is where they met John Foraker. "He became a sounding board," says Tillotson. "We'd send him questions via email from time to time but we didn't have an investor relationship with him at first. When it came time to fundraise, he'd watched us grow and was ready to invest."
The advantages of this mentor-first approach only become clear after all the due diligence is done, after the round is complete, when your team sits down to plan the next stage of the journey. For Wild Friends Foods, their lead investor continues to shape their progress. Armed with advice and best practices, as well as their own product-led vigor, they're now looking beyond the nut butter shelf.