By: CircleUp
A design company first, Urbio's original, signature product was designed to be a vertical, indoor gardening system. Created by designers, for designers, living in small, urban spaces, the system launched as a Kickstarter campaign in 2011. Within 5 weeks backers committed $77,000—more than 400% of Urbio's original goal.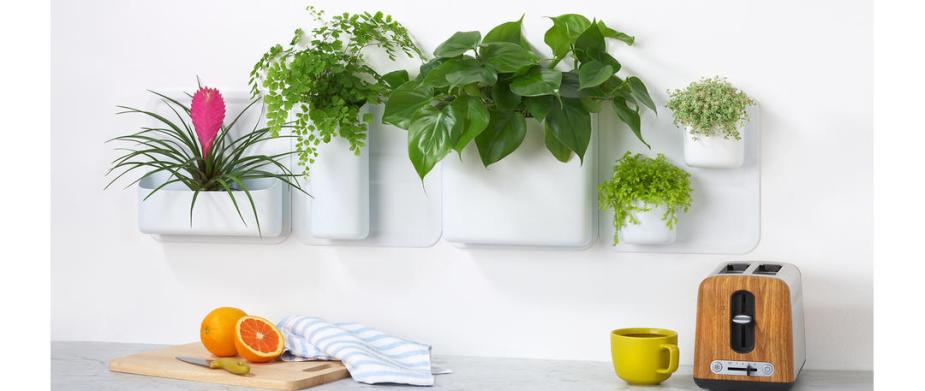 Here's where things got interesting. In the words of repeat entrepreneur and Stanford professor, Steve Blank: "No business plan survives first contact with customers." Upon shipping its first units Urbio saw that customers were not using the product how they envisioned, for indoor gardening. Rather, they were using it all around the house. For everything. To store crafting supplies, small toys, cosmetics, and even kitchen utensils. Drop this in the bucket of 'good problems to have.'
Customer-led, the company moved into a new and significantly larger market, pivoting from a product for indoor gardens, to a flexible storage system for everyone, anywhere.
In 2013 the company was featured on Shark Tank, where they announced their first major retail purchase order ("PO") for The Container Store. Today, the company is making another leap forward, by expanding its product line with an entirely new system: Perch.
"When we first came out with Urbio, we were in a lot of design blogs and got a lot of attention from the design world," says Merrick Rosner, Urbio's CEO. "But it wasn't necessarily accessible to everybody because of the price point." The new system aims to change all that.
We asked Rosner all about this new product, how Urbio handles marketing such a unique (yet open-ended) system, and what it's like to live 3,000 miles away from the company you run.
Urbio Was Originally Designed for Indoor Gardening, Right? but Customers Use It for Just About Anything. Did That Shift Happen Right Away?
Almost. Yes. That's the magic of our product. You have this modular, magnetic, wall-mounted system that was originally intended to help people garden vertically, but then they soon realized that this thing can carry a bunch of weight, it looks really good on my wall. I can use it in my bathroom, I can use it in my home office, I can use it in my kitchen. People started to put all sorts of things in it. And shortly thereafter, especially after Shark Tank and after it appeared in The Container Store—where we were able to show it in different settings—people really started to use it for all sorts of things and it went well beyond the vertical garden.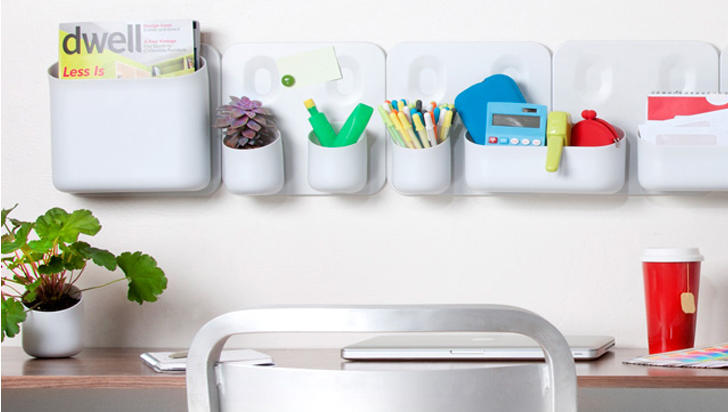 How Did That Change the Branding and Marketing?
You can get carried away and start to say, like, "We can do 500 different things" and then people can't picture what one thing they'd do with it. So we try to showcase the possibilities with our packaging. On the front of the box, we keep it relatively simple with a picture of a plant in it and a picture of a pair of sunglasses. But when you flip over the box, you see a much wider lens version where we show usage in the bathroom for your makeup, DIY, flowers, kitchen, office, entryway. So the image that grabs you is very simple and straightforward but then if you want to pick it up and learn more, we give some examples of all the other things Urbio can do.
You've Only Recently Transitioned in as the Ceo, Right?
About eight or nine months ago, yeah.
What's the Transition Been Like?
The transition has actually gone extremely well because I didn't have to come in and talk about designing great products and making beautiful things—this company already knew how to do that. So, instead we've been able to focus on building an infrastructure suitable to the wholesale and retail game.
Urbio Is Based in Oakland, but You're Out of New York, Correct?
Correct.
So, How Do You Make That Distance Work?
It's definitely a work in progress and I travel a lot. My wife doesn't love that part of it. But it's what I signed up for. Between visiting our retailers, visiting our manufacturers, visiting our other partners, and our office itself—I'm in a lot of different cities throughout the course of the month.
And we have a strong leadership team including our cofounders in Oakland. So it's not like there isn't clear leadership there. There is absolutely is. And then I'm there quite a bit as well. So yes, it's a different setup than I've had in the past. But being that it's a small, tight-knit group we've been able to remain focused on our objectives and what we need to accomplish as a team. I think we're doing a heck of a job.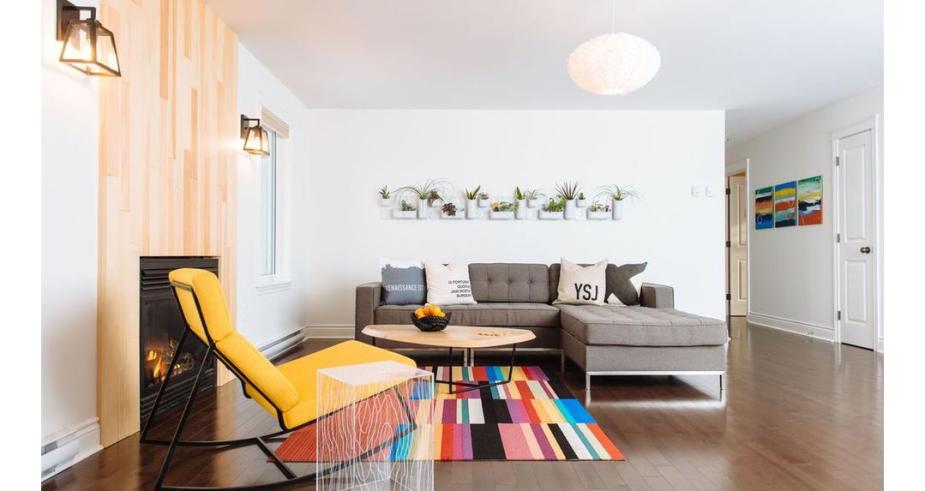 What Would You Say Has Been Your Biggest Challenge Since Joining Urbio?
Ramping up production to fulfill orders for mass retailers. It's just a very different order of operations than it was in the past. Even with The Container Store, for example. That's only 70 or so locations. Taking that size business and then, in a six month period, expanding production to deliver for over 2000 locations is a significant shift.
Do You Have Any Advice for New Ceos?
I think it's really important that when you're a small team, you understand people's strengths and weaknesses—including your own. Part of leading a team is understanding where you need support as a person, where your brand needs support, and then where your people need support. And then it's about plugging those holes appropriately. So we've had some situations where maybe I didn't have the funds to hire someone full time in a leadership role—maybe we can't afford a COO or CMO. But in lieu of that, I can plug those holes with a board of advisors role, or I can bring on a consultant for a period of time at an affordable rate to help us get these fundamentals in place so that we can build the business.
What's Next for Urbio?
The majority of our growth is coming from a new line that we're bringing to market, called Perch. It's a lower cost, easier to install version of Urbio. We've partnered with 3M to integrate their Command Strips into the wall plate design for super simple installation. You literally take it out of the box, peel and stick and you're ready to go. And through some re engineering of the products and reimagining of the magnets we use, we're able to deliver the product for about half the price point of the original Urbio.
In April, we're launching Perch in 500 Target stores and over 1,500 Office Depot/Max locations. Then we'll be introducing Perch to The Container Store in time for summer. Essentially, Perch is our way of saying: we believe that these functional and beautiful organization products should be accessible to everybody.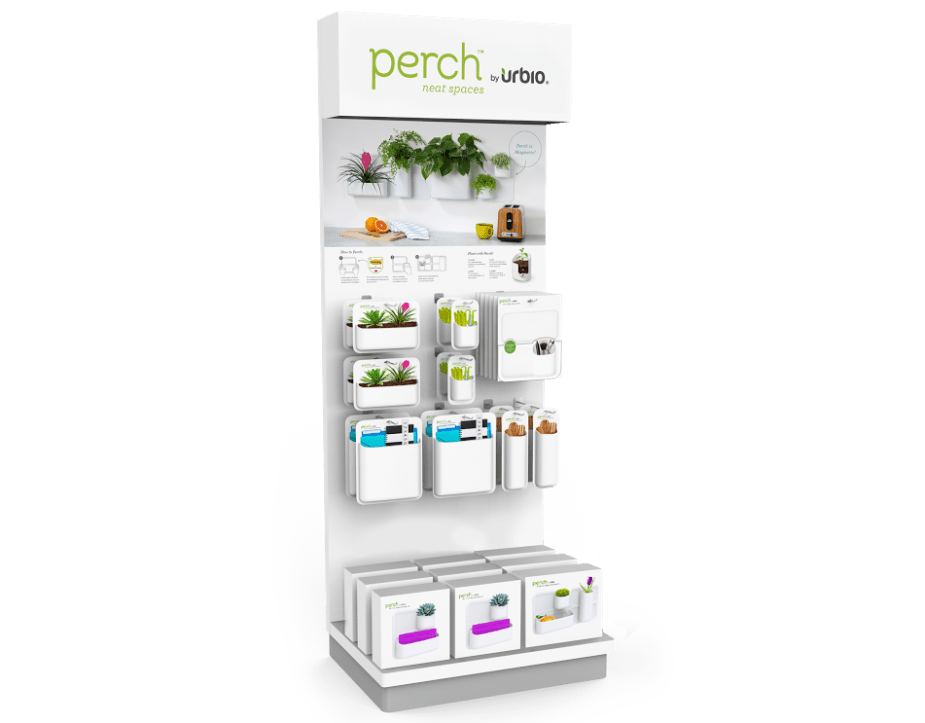 Thanks, Merrick!