By: CircleUp
We tend to think of wineries as passion brands. We imagine the people behind the brand spending every waking moment steeped in the rich and complex world of wine. We picture owners spending their days strolling through the vineyard with dirt under their fingernails, sharing a bottle of their favorite vintage each night with friends. And, to some extent, that image is right. You can't build a successful, premium wine without a deep understanding and love for the product.
"It's harder to get customers so passionate about other kinds of products," says Paul Leary, President of Blackbird Vineyards, a premium wine brand nestled in the highly competitive Napa Valley. "But with wine, you're able to deeply connect with your clients — and that makes it a very interesting business to be in."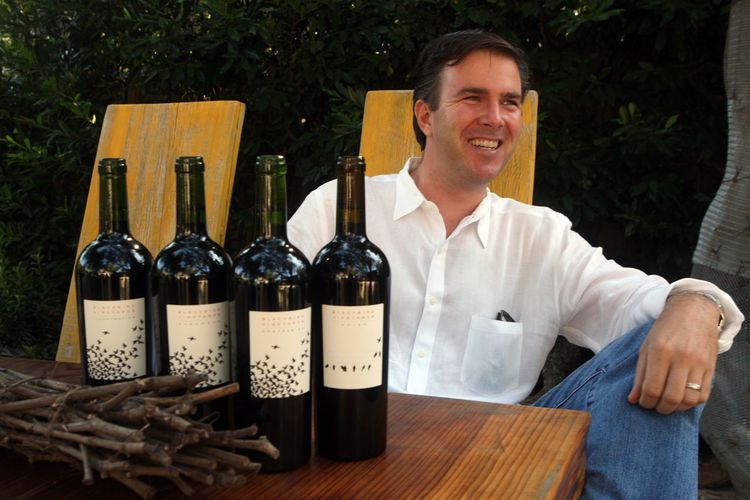 But it is still a business — one with some uniquely tricky branding, distribution, and sales challenges. So how do wine brands make it in such a competitive atmosphere? Given that wine is both a consumable and an investment, how do wine brands successfully position themselves? Currently raising on CircleUp, we took the opportunity to ask Leary all about the life cycle of wine, the dangers of overly enthusiastic distribution for a premium product, and how the complexity of wine can be a selling point.
Where Do Failed Wine Brands Usually Go Wrong?
When you're a wine brand, you grow, produce, bottle, wholesale, and retail a product. That's a lot, and people tend to think that the wine industry is extremely attractive. And it is; it's romantic. But you've got to be ready to deal with all the elements involved — and that includes dealing with agriculture (so mother nature ultimately has a say too), and then there's a lot of competition.
You also have to know your weaknesses. Maybe you're a good grower and producer, but you're not a good wholesaler or retailer. Figure that out; what are you going to do differently in your model? Maybe you are an amazing salesperson and you just don't understand or care to be involved in the growing or production process — change your model. Understand where you fit in in the realm — or don't try to do it all.
How Long Does It Take to Make a Bottle of Your Wine?
The life cycle of our wine is an average of about two years, from harvest to market. The wine has to be fermented, aged in barrels, bottled, and left to rest for a bit before it's ready for market. The production cycle is notable on a red wine like that. We have some that are 30 months, and we also have rosé with a six-month production cycle.
How Long Does It Take a Typical Wine Brand to Achieve Profitability?
It's a long-term business. You can't just start and be profitable a year or two later. Then again, you don't have some of the more common product issues. You can't try and sell iPhone 6 four years from now, right? It's going to be obsolete. But with premium wine, you have a 15+ year selling cycle, because usually the wine becomes more beautiful as it ages.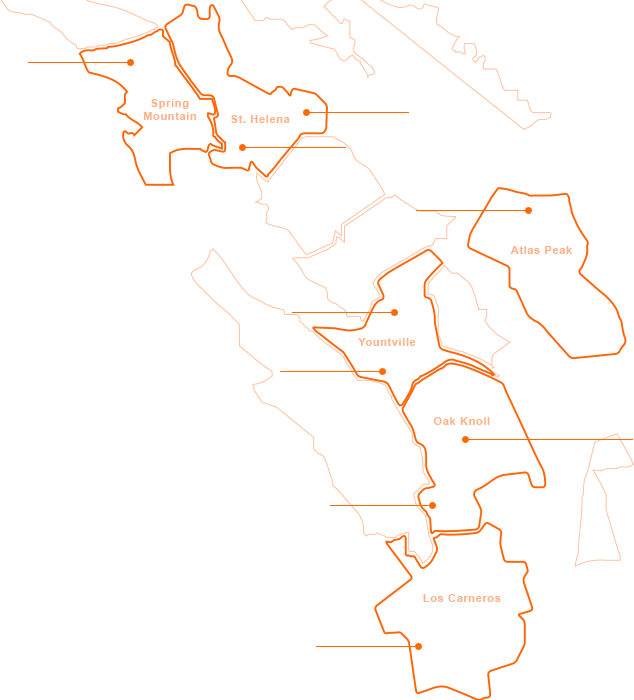 How Do You Position the Opportunity to Investors?
Well, for CircleUp investors that are coming up now in 2015 we could be looking at a selling opportunity in five to seven years. That's a window, not necessarily a target. It's going to depend on where we're at, of course, with the brand, and where the industry cycle is, where the macroeconomic cycles are.
Wine's a decently complicated product, right? Three of our products sell at $125 a bottle. That's incredible. That's a consumable good. Selling at that price point, you've got to be able to show that this is an investment, that this product is going to be an amazing wine to enjoy with family, friends, colleagues, etc. years down the line.
What Kind of Gross Margins Have You Been Able to Achieve?
It can be up 80% gross margins per bottle, regardless if you're talking about a bottle of rosé or red. The margins can be remarkable in wine if you can build out direct to consumer distribution.
How Do You Deal With the Highly Saturated, Competitive Atmosphere?
Many people would say: Does the world really need another wine brand? The reality is yes, if it's positioned properly with the right flavor profile, the right price positioning, the right packaging and the authentic story. You've need a clear set of brand standards and a clear path to get to your goals. If you just try and muddle through it you'll get absolutely eaten alive.

Did You Have the Path Laid Out From the Beginning?
We had it laid out from the beginning in terms of what our products would be, what our price positioning would be, what our channel strategy would be, and how we would grow the brand through different brand marketing objectives. We had a long term financial model that we still use to this day. If you look at Blackbird, you'll see it has very crisp branding. It's very clean in terms of positioning. Of course, we do test our different go-to-market strategies, but having a niche is critical.
What Is Your Niche?
Well, one of them is that we're in Napa Valley and which is primarily known for Cabernet Sauvignon. It's king here. We focus on red varietals, but Cabernet Sauvignon is not our dominant — Cabernet Franc and Merlot are. We have different positioning than more than 90% of our friends and competitors here. We focus on different varietals that are of the same quality level as Cabernet Sauvignon, but have slightly different flavor profiles, making us a more compelling wine.
Hitting on Distribution, for a Wine Brand, What Are Various Considerations for Direct-to-Consumer Versus Retail?
Well, we have direct-to-consumer, as you say, and then we have wholesale — meaning, we go through a distributor and sell in restaurants, hotels, and retail establishments. Wholesale is about 50% of our business and the direct-to-consumer is a little less than that, in terms of overall revenue.
Wholesale is key because it allows us to build the brand throughout the country in the minds and eyes of many clients we could never reach otherwise. To have your brand at the Four Seasons or the Mandarin Oriental, it gives you credibility which plays back to direct-to-consumer, or direct-to-client, as we like to call it.
Direct-to-client is amazing because a) you get to create a relationship with that individual with no middle man, and b) you're able to get a much higher margin and it allows you to hopefully scale at the right level. But it's harder to sell higher volume at the direct-to-client level than it is at wholesale.
How Much of Positioning a Premium Wine Brand Involves Balancing Exposure Against Over-Exposure? Is That a Concern?
Yes. For us it's a fine balance, and you just want to make sure that wholesale and direct-to-client are working together. If your wine is supposedly scarce in the marketplace and many of your clients buy it directly, but then all of a sudden they start seeing it available in a big retailer, that changes the client's mindset about the brand.
Blackbird Wine is a luxury good, that's the tier that we're playing at. It's an interesting dance. What we do is we produce some wines that are only available direct-to-client. You can't get them anywhere else. That creates a clear scarcity and people value that. They absolutely do, because there's an insider track.
What Kind of Tools Do You Use for Marketing/sales? Are They Specific to Wine?
No. One tool that's critical to our growth is Nielsen data. They deal with metrics related to how people purchase at different venues around the country. We get monthly BDN (Beverage Data Network) data that comes straight into our system — we use Salesforce — and tells us what products were sold, to which accounts, in what quantity in that particular market. It allows us incredible insight into each account without having to bother the distributor.
What Do You Love Most About Building a Wine Brand?
What's amazing about wine is that you're taking a product from the land and turning it into a beverage that is enjoyed so many times in great settings. It's an incredibly emotional product and you can tap into that emotion with clients at a very high level but it has to be real, it has to be genuine, authentic and wine brands are something people want to be a part of.
They don't just want to use the product, they want to understand the product. They want to get to know the founder or the people involved in the business. It's a business that provides an owner a tremendous amount of opportunity to create loyalty.