Keto Krisp, a line of whole food protein bars, came to CircleUp Credit Advisors in July of 2021 looking for non-dilutive funding to support its rapid growth during the Covid-19 pandemic. Within two months of taking out an initial line of credit, Keto Krisp nearly doubled its maximum line to support its growth. Today, Keto Krisp is a

beloved

brand of protein bars that continues to fuel consumers nationwide.
About Keto Krisp
Founded in 2019, Keto Krisp by CanDo is the brainchild of entrepreneur Adam Bremen. Bremen launched the crispy low-carb protein bars in their original three flavors, Chocolate Mint, Almond Butter, and Raspberry at Earthbar, a Los Angeles based health food cafe, in Brentwood, CA after successfully losing 50 pounds on the Keto diet.
Bremen, who was born with cerebral palsy, has used an electric wheelchair his entire life making weightloss a challenge. When starting the Keto diet, he found that it was difficult to get an easy snack full of whole-food ingredients and healthy fats, while being low in sugar and high in protein, so he made it his mission to create a delicious, nutritious bar because according to the company's motto, Life's Too Short to Eat Shi#ty Tasting Bars.
"A challenge I came across early on was finding something to snack on in-between meals. I searched, but wasn't satisfied with what I found; nothing tasted good! This is when I realized there was a real need for a GREAT tasting Keto bar and started working on the creation of Keto Krisp: a bar that keeps you in a state of Ketosis and tastes AWESOME!" - Adam Bremen, Founder, Keto Krisp by CanDo
Today, just three years after launching, Keto Krisp bars are sold at major national retailers, including Costco and Whole Foods, and have thousands of five-star reviews on Amazon. We sat down with CEO, Matt Clifford to understand how the Keto Krisp team fueled their massive expansion in such a short period of time.
Preparing for high-growth with capital
When launching a new CPG brand, there is an expected cost. Founders need available cash for research, packaging, shipping, and marketing. And while nearly all CPG founders have lofty goals of being a household name with products available in thousands of stores across the country, it's easy to underestimate just how expensive it is to scale a high-growth CPG brand.
In order to go from offering your product in a few local coffee shops, to selling your product in major retailers nationwide as Keto Krisp did, a huge investment needs to be made to produce enough supply to fill demand. It was important for the Keto Krisp team to find a financing partner that minimized dilution and funded their growth at a transparent and low cost.
"Scaling high growth CPG brands [is] expensive, finding the right equity and debt partners early preserves dilution for the entire cap table and allows the team to focus on making the best decisions for the brand." - Matt Clifford, CEO of Keto Krisp by CanDo
Using credit to scale during COVID-19
During the early days of the COVID-19 pandemic, small CPG companies faced numerous challenges, from navigating disrupted supply chains to shifting to ecommerce and direct-to-consumer channels, and adapting to shifts in supply and demand. For many CPGs, costly operational shifts left founders and executives looking for new sources of financing to offset the costs and keep the business running smoothly.
The Keto Krisp team came to CircleUp Credit Advisors in July of 2021 looking for a financing partner that could help scale the business despite complications from COVID-19. Across the country supply chain headwinds caused delays and shortages, but the Keto Krisp team was growing fast and needed to respond to multiple POs they had received from large national retailers.
A "good problem"
According to McKinsey, CPG brands experienced intense growth during the pandemic: more absolute growth in 2020 than in the four-year period from 2016 to 2019. And the main driver of this growth was based on availability to consumers. So for CPG startups faced with an opportunity to break into national retailers, taking any available opportunity (and finding sufficient capital to do so) was paramount for growth. This is exactly what happened to Keto Krisp.
In fact, within the first few months of opening a line of credit with CircleUp the Keto Krisp team grew so fast that they needed additional funding for building larger inventory positions to meet additional purchase order (PO) minimums. As a result, our credit team worked with Matt to more than double their line of credit to accommodate the growth in just two months after first coming to CircleUp.
"CircleUp's availability for lending on both PO's and Inventory was super helpful for us as we have a fast-growing Costco business that would have been very expensive to finance with equity." – Matt Clifford, CEO of Keto Krisp by CanDo
Gaining an industry partner
When debating funding options, to fuel their growth what stood out to them the most about CircleUp compared to other lenders, was the deep CPG industry knowledge and personal relationship advisors have with borrowers.
Compared to a bank's small-to-midsize-business (SMB) loan, a line of credit from CircleUp comes with a team of industry experts that only work with consumer companies. Because of our deep industry knowledge, we can offer companies like Keto Krisp customized solutions to their unique problems, allowing them to grow as efficiently as possible.
"...Human side financing is paramount, because high-growth CPG brands are all about context. What retailers are being onboarded and where is the growth coming from, is it quality, profitable growth with strong velocities? This critical context gets lost in automated loan processing. CircleUp has been a partner with a seat at the table in our capital structure from the beginning."– Matt Clifford, CEO of Keto Krisp by CanDo
We are honored to watch Keto Krisp grow into a beloved, nationwide brand! If you're looking to scale your consumer business with non-dilutive capital, reach out to our credit team today!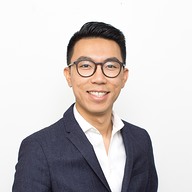 Huy Lam
Huy is a Senior Credit Associate at CircleUp Credit Advisors. He's responsible for the analysis and underwriting of new credit opportunities as well as the management CircleUp's existing credit portfolio. Huy has six years of commercial underwriting experience and has experience doing senior secured credit, unsecured credit as well as secured lines of credit.