Sheryl O'Loughlin thought she was done being a CEO. After a long, successful run leading Clif Bar and then co-founding, running, and selling Plum Organics, O'Loughlin was settling into a quieter life. "The plan was to teach entrepreneurship at Sonoma State, and just lie on my back porch," O'Loughlin jokes. "And then randomly, about five months ago now I found out Palo Hawken had launched this new herb adaptogen beverage startup. The first ever to do something like this." So she went to Whole Foods to try the new product herself. While waiting in the checkout line, she asked the woman in front of her (who was also buying a few bottles of REBBL tonic) what she thought of it. "I love it," the woman said. O'Loughlin knew right then that there was something special about REBBL. "I've seen it a few times in my life. I experienced that at Plum, I experience that at Cliff. I could tell I had a winner."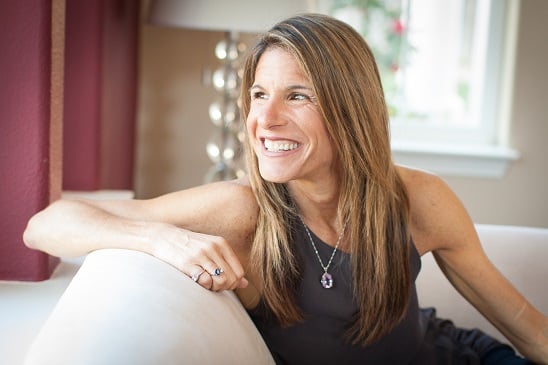 But her plans for kicking back weren't completely dashed until she met the REBBL team. "They've got that thing," she says. "That magic ingredient. It's such a strong team, you know? Smart and super creative, super passionate, with such a deep ownership of the company."
REBBL's purpose is threefold: To introduce the American market to adaptogen herbs, eradicate slavery and human trafficking, and prove once again that an ethical business can be a successful one.
During our interview O'Loughlin was kind enough to answer all our questions about what she's learned from each of the three companies, why selling out can actually make a positive impact, and how you go about making a truly great food product.
Let's start with Not For Sale, can you tell me about REBBL's relationship with them?
Not For Sale is a nonprofit that addresses the issue of modern-day slave labor around the world. For instance, in Peru there are these powerful herbs that grow in the jungle and the mountains and then these middlemen control the market by buying up all the herbs for next-to-nothing and selling them for exorbitant prices in Cusco. So the locals are stuck in these horrible situations. Not For Sale is working to solve that problem and one of the ways is through REBBL. We pay fair prices for these herbs and use them in the beverages, we also donate 2.5% of our sales to support Not For Sale.

What's an adaptogen herb?
Adaptogen herbs have been used in Chinese and South American medicine forever, and now we're at this tipping point where clinical studies are starting to back-up the claims that these herbs bring your body back to homeostasis. So, if you're overstressed (and we all know the damage that can cause over time) these herbs to help to bring your body back down to a calm level. And vice versa, if you're exhausted and you need more of a boost, they'll do that for your body.

You guys use some really rare ingredients (particularly for Americans). How are you going about presenting them to the US market?
We had a lot of good learning on that when we introduced the elixirs last year. Originally, with the tonic line, we came at it from an Eastern perspective, where everything is very holistic. So when we communicated that holistic message on the package, it was kind of overwhelming. Over here, we're used to a structured function claim: it has this, so it does this. What we've done with REBBL packaging now is refocused the elixirs on just a single herb. We know that was the right move because the elixirs are just flying off the shelves. The tonics are doing very well, even with the old packaging, but the elixirs are moving at double the velocity of the tonics.

What's the biggest challenge in running a business someone else founded?
I don't know about the biggest, but one is just learning this new startup and its heartbeat. What I did at Clif Bar, and I keep wanting to do here too, is develop a deep and intimate understanding of what makes the brand so special. It's really easy to come into a company and say, "Here are all my preconceived notions, what I think, what I've heard, and what I've learned." But what you have to do is go to your most humble place, and start just asking questions, so you can get to a beginner's mind.
REBBL is in a very crowded category that requires constant innovation. Why not take the herbs to something else?
If you look at the category we're in, functional beverages (which is a huge category and growing tremendously), we have first positioning; we're the first functional beverage brand to have herbal adaptogens. Customer demand for these herbs is growing and growing, so we can bring in completely new customers to the refrigerated case. That's huge for retailers, to be able to have that opportunity. And it's not just knocking off another brand, it's actually bringing in new users and creating a new space.
How are you approaching growth?
We are using a disciplined approach informed by a basic idea, which is: don't build out distribution before you have the velocity in place. So we're finishing the year at about $2.7 million in sales, but we will only be doing that with probably about 1,200 to 1,400 stores. Currently, we're at a $2.5 million run with only 900 stores. And that's because we are doing it at a good pace. It also requires, though, knowing when it's time to pump up the volume. But again I don't want to pace it too quickly so we get thrown out of a retailer due to not performing. I've been through that in the past, it's no fun for us, or for them.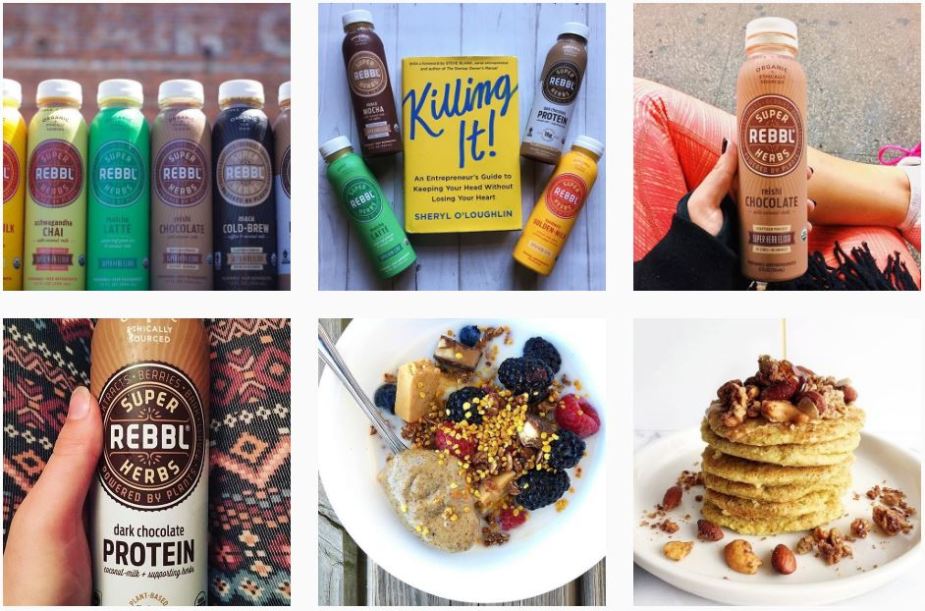 Is there anything, in particular, that you learned from your time at Clif, that you're bringing with you to REBBL?
Oh, everything. But in particular? At Clif Bar one of the reasons we introduced Luna Bar was because there was a type of consumer who was not really using the category. And now more than half of the users are women. So that's the carve-out that you want to see with a totally new type of product. And that's what I see in REBBL.
What makes a successful food product? Beyond hiring a great team of leaders, what's the secret to making a food product that stands out?
Don't go out and just hire food scientists. You hire chefs. You hire people who know food, and yes, who understand food science in order to make it work as a product that can sit on a shelf or in a refrigerator. But they also need to understand the beauty of good food.
How has the industry changed over your career?
When I started at Cliff bar you never heard the word "sustainability." "Organic" was only associated with produce. A company that's good for the world? That sounded crazy.
Can you elaborate on that last bit?
Soon after I joined Cliff bar, Nestlé bought Power Bar, and then Balance Bar was bought by Kraft. We were told by everybody that we would die as a small, private company. That we would never make it without selling. So Gary [Erickson] was sitting in his office, and he at the lawyers next to him, the investment bankers, everybody — waiting for him to sign the papers. Because we listened and we decided to sell. So his 50-50 cofounder was sitting next to him and they were moments away from signing this contract worth millions and millions of dollars. Gary got up, went out to walk around the block, and when he came back he looked at them all and he said, "I can't sell. You're going to have to go home." Everyone was floored. We ended up taking out a $45 million loan on a $90 million company. Gary started to articulate his vision of a company that has a positive impact on the world. Now people are very familiar with the triple bottom line, but at that time it was crazy talk. We were financially strapped, and everybody thought we were selling — the employees all had one foot out the door, because we'd been so transparent about the sale. So he had to resuscitate this company, and from the outside people just didn't get why he was doing it.
That was my job as CEO: prove that a company with that kind of philosophy could do great business. And we did it, so I've seen it work. I saw it Clif and I saw again at Plum and I see it now with REBBL.
You haven't been shy about the possibility of being bought out by a big brand. Can you talk about why that appeals to you?
Well, we definitely want to make sure that we have a company that stays true to its principles. We want to make sure that our product continue to be healthy, to be ethical, to be sustainable. That, to us, is primary. In terms of the business itself, we want this in as many hands as possible, so our philosophy is that, eventually, when REBBL does get bought out, that's a good thing. It will be impacting more people positively. And we want to get a return for our employees, our investors, everyone who's been a part of making this company great.
And what is it about companies like REBBL that so appeals to large corporations?
What the Cokes and the Pepsis of the world look for now are startups like REBBL because they know that they can't do it themselves. And because they can't do it themselves, they pay really high multiples. That's why there's such a huge value when you can carve out this unique space. What does that mean for our future? You can imagine other beverages, you can imagine potentially other food categories. So our job right now is to own this and build this, so we have those opportunities to continue to push it out further.
REBBL closed a seed round of $4 million, led by PowerPlant Ventures, the venture capital firm co-founded by Mark Rampolla.