"…There is something important about bicycles in big cities — they are a statement of the importance of public design." ~ Rob Forbes, founder of Public bicycles
A Public bicycle is a thing of beauty.
It is a simple machine — one that harkens back to the days when bicycle craftsmen gave as much thought to visual design as they did to functionality and efficiency. Crafted from strong lightweight steel, and painted in bold, monochromatic tones, each curve and line serves a purpose that is every bit as functional as it is stylish.
In every sense, it is a bike that extolls the virtues of its creator, Rob Forbes.
A self-proclaimed "streetwalker" who takes 5,000 photographs a year, Forbes gained renown in the 1990s for launching Design Within Reach, a company that not only made high-end furniture more accessible, but sparked a renewed appreciation for interior aesthetics in America.
After spending years dipping in and out of European, Forbes came to a realization: cities abroad were more bicycle-friendly than the U.S., and, as a result, the urban planning in those cities was more design-centric. And so, Forbes set off on a quest to use design to encourage Americans to ride bikes and become more closely connected with their communities and public spaces.
As a company, Public communicates that good design isn't just a perfect balance of function and form, but something that implores one to think differently about the world we live in. Since raising $2.5 million on the CircleUp platform earlier this year, Public has continued to provide casual commuters with the opportunity to better the everyday aesthetics of city life.
The Impassioned Potter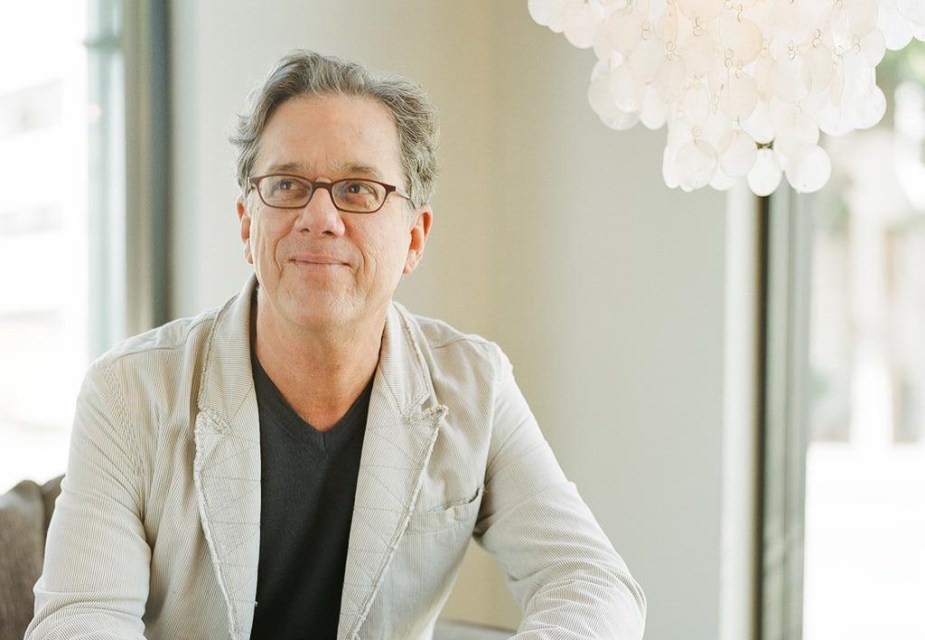 In 1969, while majoring in philosophy at the University of California, Santa Cruz, Rob Forbes took up ceramics as a hobby and became "inseparably hooked." For the Pasadena-born teen, it was a craft that brought together everything he admired: utilitarianism, functionality, and the freedom to experiment with composition and form.
It also ended up changing the course of Forbes' life. After graduating six years later with a degree in fine art, he took off to Europe, where he apprenticed under famed British potter Michael Cardew, and gallivanted around the continent, exploring the aesthetics of different cultures. Here, he "became acclimated to the European approach to design," and developed a deep love for their cities and lifestyle.
Freshly steeped in this appreciation, he returned, earned an MFA at New York's Alfred University, then enrolled in Stanford University's MBA program. In the mid-1980s, minted with an amalgam of degrees, he embarked on a career as ceramic designer and "direct marketing" — first, for Williams-Sonoma and, later for Smith & Hawken, a leading upscale outdoor furniture company. At the time, says Forbes, Smith & Hawken was "a business-to-business company before anyone really recognized that term:" in the pre-Internet days, they sold high-quality, gardening furniture directly to landscape architects, making extensive use of storytelling in monthly catalogues.
Forbes, a "management guy who was bored of being a manager," realized that the company's business model had great potential.
"I saw a real opportunity for direct sales to spread in the design world," he tells us. "I believed that design had a future, and that Americans didn't just want to buy stuff on discount. So, I took that model and began thinking about how to apply it to indoor furniture."
Not one to be shy of risk-taking, Forbes left his job and decided to spend a year concocting a business plan for his spur-of-the-moment idea. After some serious finagling to secure funding, he launched his first startup in 1999: Design Within Reach.
At the time, high-end furniture — $5,000 Eames chairs, Le Corbusier couches, and Møller benches — weren't widely available to most Americans. As writes Fast Company, "[These items] were cloistered in showrooms open exclusively 'to the trade'; only interior designers could give us the golden keys."
Utilizing an online store, an email newsletter, and a direct-mail catalog, Design Within Reach sought to make this furniture more accessible to the (reasonably well-off) masses.
The company's first catalogue, sent out in July of 1999, featured extensive use of Forbes' experience with storytelling: "For every chair, there was the biography connecting the person with the product…[f]rom the beginning, our brand equity was the sum total of the people behind it."
"We spent six years really building Design Within Reach — and really, we became successful because we leveraged the Internet," says Forbes. "We got lucky, but we also started with a good idea and did a lot of things right."
Initially, Design Within Reach was a contract business, selling to museums, libraries, and schools — but it eventually spread to something much bigger: an extensive online catalogue led to 33 "studio" locations, essentially giant warehouses where people could peruse at their leisure, and where they was no air of stuffiness or pretentiousness.
When Design Within Reach went public some 5 years later, it was valued at $211 million (and years later, furniture maker Herman Miller would buy a controlling interest in the company for $154 million).
But by that stage, Forbes had already begun implementing his next business idea.
A Bike for the Urban Commuter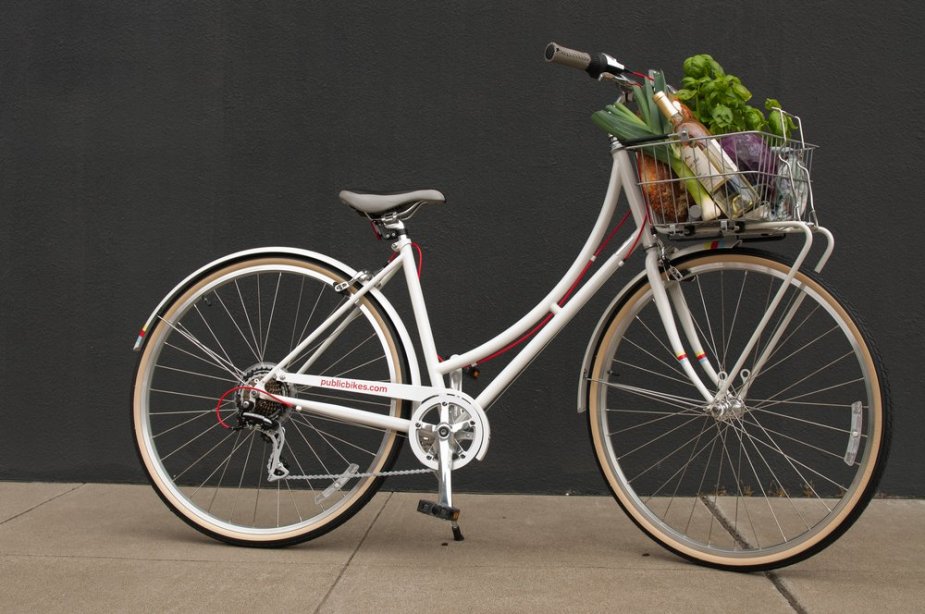 As part of his duties at Design Within Reach, Forbes spent a lot of time traveling in urban areas throughout Europe, studying design in the public sector. Gradually, he began to realize a trend.
"I noticed that in all of these beautifully designed cities in Europe, there were so many bicycles!" he recalls. "And I thought, 'There is something important about bicycles in big cities — they are a statement of the importance of public design.'"
Forbes was especially struck by Amsterdam, a city that "hadn't been taken over by modernism," where design that's in the public meant a lot to people. When he returned home, he increasingly took notice of how auto-centric the U.S. was, and how behind the curve it was at making its cities bicycle-friendly. More importantly, he was also aware that with an influx of young residents moving to cities like San Francisco, bicycle commuting was growing in popularity — and that this was an opportunity to infuse these places with public, mobile touches of design.
So, he left Design Within Reach and drafted a business plan for a bicycle company. Despite the volatile financial environment — the stock market had just crashed, and the country was enduring a hard-hitting recession — Forbes used his creative vision to get investors on board.
Public, launched in 2010, aimed to provide young commuters with a stylish, beautifully-designed alternative to big-name, bland-looking bicycles:
"We wanted to think about how to design a bike as an extension of how you want to live — most bike companies don't do that. In the U.S., 95% of bikes are from Trek, Specialized, or Giant. All those guys sell $49 kid's bikes at Target, as well as $10,000 racing bikes. These brands don't mean anything, or stand for anything. With cars it's different: if you're a BMW guy, that brands represents a cultural lifestyle. So why not with bikes?"
What's more, while big-name brands like Trek, Specialized, and Shimano (which manufactures parts, like brakes and gear sets) have spent decades perfecting the mechanical components of bicycles, they don't necessarily have, say, a 30-year-old, female, casual city rider in mind. Public Bikes aimed to create comfortable, stylish bikes that are easy to ride, and that are fine-tuned for stop-and-go city use.
With these thoughts in mind, Forbes set out to hire the "best bicycle designers" he could find. He ended up assembling an eclectic team of long-time "gearheads" — dedicated bicycle workers who've worked in the industry for 20-30 years, and who deeply believe in the artistry of their craft. "They range from mechanical engineers to high-school dropouts," says Forbes, "but they all share that intense passion."
Once settled, the team got to designing the ultimate urban bicycle — one that was not just geometrically ideal, but that extolled the virtues of simplicity. They settled on a few ground rules: the bikes would have a monochromatic palette, and would be based on old, retro designs from the past (the original was modeled after a 1950s Parisian design). The components were sourced from all around the world — China, Japan, Italy, England, Denmark, Germany — but mostly come from Taiwan, where, according to Forbes, some of the highest-quality, affordable parts come from. For the frames, the company works with a "very skilled contractor" who uses automated design software to custom cut the tubes.
***
As is only fitting for a bicycle company, Public Bikes encountered a few roadblocks early on. "For one, figuring out the colors was an issue," admits Forbes. "I made a few bikes in powder blue; I loved it, and rode it around everywhere, but nobody else wanted it."
Forbes' biggest error (which was still relatively minor), was assuming that millennials would pay more for higher quality bicycles.
"Commuters in Europe don't mind paying for a quality bicycle; I found out quickly that people in America aren't as receptive to that idea. We have no problem spending $30,000 on a car, but there's a perception that bikes should be super affordable — like under $200. This is especially true of millennials, who want to spend less money."
Forbes overshot Public's pricing by "about 20 to 30%" and demand wasn't as high as he would've liked. Still, as a person who has "always enjoyed the challenge of getting people to step up and pay a little more for design that is sustainable and lasts longer," he was able to find a middle ground, and sales quickly shot up. (Today, most Public bicycles retail on their website for between $399 and $799.)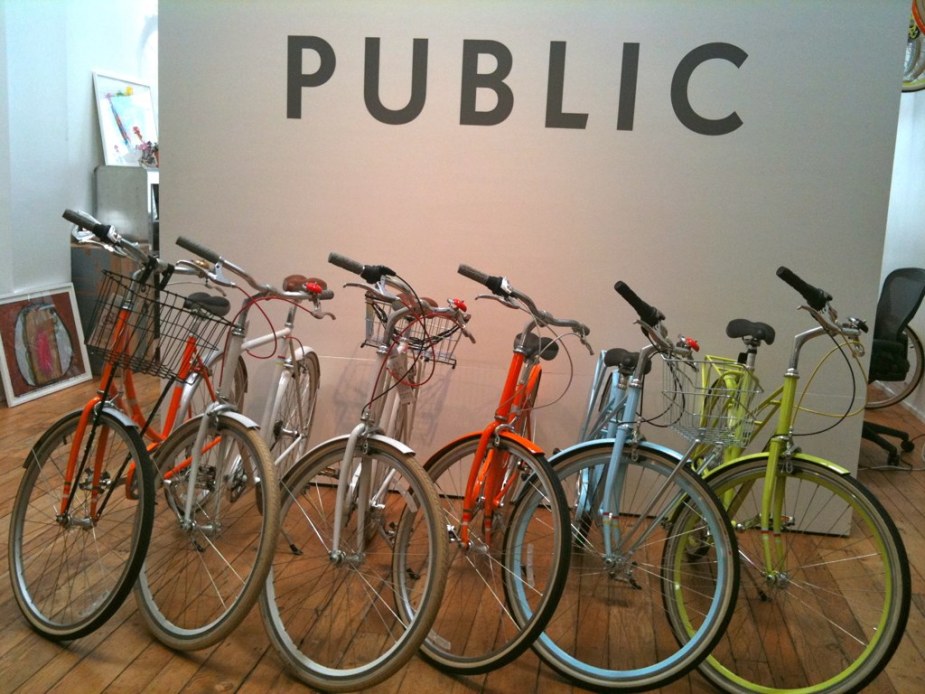 Almost immediately, Public saw great success –mostly through direct online sales and corporate partnerships. Apple, in Cupertino, California, ordered a large shipment of the company's M3 Mixte model for use on their campus. Gap (the clothing store) featured the bikes in their retail stores for some time. A number of large, urban hotels placed huge orders through the website.
As large bike retailers only favor the big-name bikes, Public opted to open their own retail stores, first one in San Francisco's SOMA district, and later, one on Valencia Street, the city's "bicycle corridor." Since, they've expanded to Seattle and Brooklyn — although most of their sales are still made through the website, direct.
"We'll sell bikes to anybody," says Forbes, "but we prefer to have direct sales, and stay as close as we can to our customers. In this way, we've built a little community."
The Future, on Two Wheels
With Public, Forbes seemed to tap into a larger trend.
According to the League of American Bicyclists, bicycle commuting — especially in dense, urban areas — is on the rise. Overall, since 2005, states have seen an average increase in 46%, and the number of bicycles trips made each year has more than doubled, from 1.7 billion to more than 4 billion. More and more commuters are turning in their cars for bicycles:
CircleUp; Data via BikeLeague.org
Many of these new commuters aren't "gearheads" interested in $4,000 racing bikes; rather, they're young urbanites seeking a comfortable, affordable, beautiful bicycle to take them short distances through the city.
Public is serving this clientele — and they're doing it in fashion.
"When you really think about what we were doing at Design Within Reach, we were improving the quality of spaces we live in — both public and private spaces," says Forbes. "That's our mission at Public too: we're contributing to well-being, and the way we live as urban people."
At this point in the interview, as if on cue, Forbes interrupts himself. He's driving down Silicon Valley's Sand Hill Road, and has just spotted something that peaks his interest: a woman cruises by on a shiny, red bicycle, the color starkly contrasting against the white concrete office buildings behind it.
"Look at that — there's someone riding a Public!" he reports, as if spotting a rare bird. "How do you not turn your head for that?"