The 2015 CircleUp25 winners were announced on Forbes here.
Innovation and disruption in consumer and retail is exploding. Ignited by the maturation of Millennial consumers—who are voting with their wallet and opting for new and authentic brands—emerging brands are re-imagining nearly every consumer category, and sometimes creating entirely new ones. Investors are seeing the strong returns that these long-term trends are generating; and retailers are taking notice, placing greater emphasis on emerging brands.
While we often hear about innovations in technology — amplified at times to deafening levels by a large ever-more-growing crowd of startup blogs, podcasts, pundits, and TV shows—we hear far less about the innovations taking place in consumer industries. Why is this? Consumer and retail accounts for more than 20% of the U.S. economy — touching nearly every aspect of our lives, influencing what we eat, wear, and increasingly, reflecting what we believe.
Innovation, and the young, emerging brands driving it, are rarely celebrated, even when they perform exceptionally well and help to change lives. I want to change that — and celebrate the incredible innovation that is coming out of consumer and retail.
Who are these innovative companies?
For the third consecutive year, CircleUp scoured the country to find, select, and celebrate twenty five of the most innovative consumer and retail companies. These companies are defying convention, revitalizing stale consumer industries and inventing new ones, and changing the way we live our lives—from what we eat, to what we wear, to what we do.
The Selection Process
We started with an open call for nominations. In an effort to capture the consumer's pulse we posed a simple question: What brand are you most fanatical about? Thousands of consumers tuned in to submit their votes via Twitter (#CircleUp25), Facebook and email. We also received nominations from a wide variety of experts — C-level executives at publicly traded consumer companies and national retailers, reporters at top-tier consumer/retail trade publications, angel investors, and investment firm professionals. Ultimately, 345 unique companies were nominated. (You can see the full list of nominations here.)
We then asked consumer and retail entrepreneurs to select the 25 winners. We distributed the 2015 CircleUp25 nominees to notable consumer entrepreneurs, founders and CEOs, coming from myriad categories and geographies, and asked them to vote on the company they were most excited about. Over 150 individuals submitted nearly 800 votes.
These entrepreneurs are masters of their respective categories — and have collectively built businesses worth billions of dollars. We believe overlaying the crowd's votes with their deep experience and expertise is the best way to surface the most innovative and exciting consumer companies around.
The Winners
Without further ado, I'm thrilled to present the 2015 CircleUp25 winners (in no particular order)!
Disclaimer: While a tremendous number of innovative companies have raised growth capital on CircleUp we excluded these companies from eligibility to avoid any bias or conflict of interest.
4Moms | Pittsburgh, PA
Why? For incorporating robotic technology into easy-to-use baby products, including a baby seat that bounces and sways like human parents.
What they've built. 4Moms reports revenues of approximately $50 million annually and growing fast. Their products are available online as well in retailers such as Toy R' Us, Nordstrom, and Buy Buy Baby.
Who did it? Cofounders Rob Daley and Henry Thorne saw a need to bring technology innovation to juvenile products, so they mixed robotics with design and started 4moms.
Big Investors. Castanea, a top-tier consumer investment firm.
SkinnyPop Popcorn (Amplify Snack Brands) | Skokie, IL
Why? For pioneering ultra-fresh "better-for-you" popcorn.
What they've built. Started in 2010, the big distributors turned down SkinnyPop in its early days. Fast forward to today and the company is now doing $59 million in EBITDA in a single year. Their ready-to-eat popcorn is sold in thousands of stores nationwide and is carried by supermarkets such as Costco, Kroger, and Whole Foods Market.
Who did it? Pam Netzky and Andy Friedman founded SkinnyPop in 2010. Faced with the inability to raise funding in 2011, the two focused on distribution and rapidly became the market leader for "better for you" popcorn.
Billion dollar IPO. Amplify Snack Brands, parent company of SkinnyPop, went public on August 5, 2015 on the New York Stock Exchange, raising more than $250 million at a valuation over $1.2 billion. Nominations and judging occurred before the IPO was announced, so we decided to keep them on the list because of the immense support they got from other entrepreneurs.
SoulCycle | New York City, NY
Why? For commingling motivational coaching and upbeat music for an intense workout.
What they've built. Since its inception in 2006, SoulCycle has opened 41 studios throughout the US. They put an emphasis on the customer experience from the moment they step in the door.
Who did it? Cofounders Elizabeth Cutler and Julie Rice met in New York City and were tired of workouts that felt like work.
Big Investors. Allen Cutler. SoulCycle filed for an IPO in late July, after they had been nominated for CircleUp25.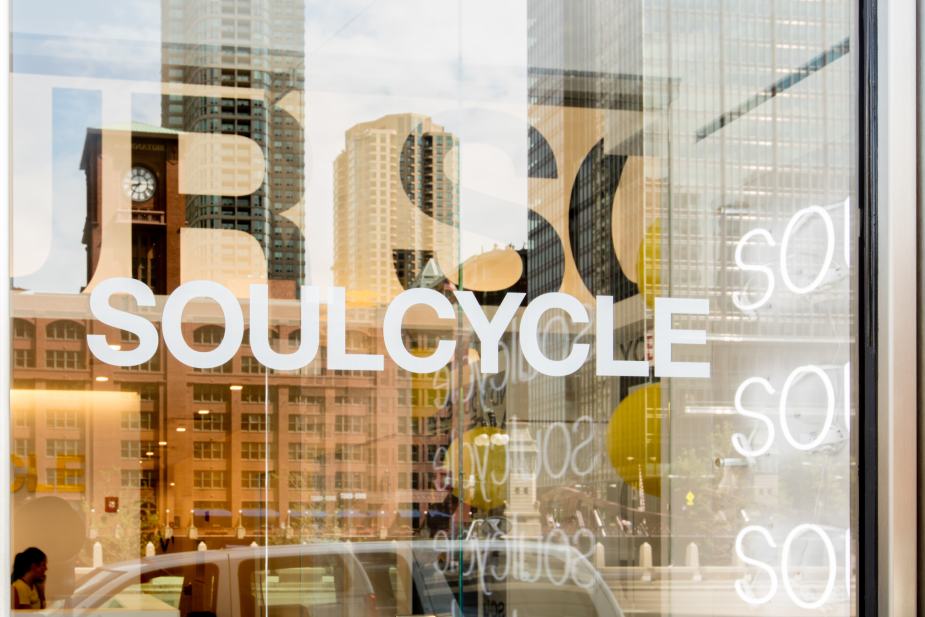 Shinola (Bedrock Manufacturing Co.) | Detroit, MI
Why? For making American luxury goods. In Detroit.
What they've built. Shinola manufactures in Motor City a wide variety of luxury goods, from $1,000 watches to $2,000 bicycles to $125 dog leashes. The "underdog" narrative has resonated with consumers, as reflected by $80 million in sales over its first 18 months of production. Find me the tech company that has done that in the first 18 months. Shinola products are available at its namesake retail stores, fashion retailers, and online.
Who did it? Tom Kartsotis wanted to produce luxury watches and other goods, so he bought the rights to Shinola, a former shoe polish company, and started manufacturing in Detroit. A seasoned entrepreneur, Tom previously founded Fossil Group.
Big Investors. Dan Gilbert's Rock Ventures and the Troy-based Kresge Foundation.
Stumptown | Portland, OR
Why? For being on the forefront of the specialty coffee movement, including pioneering innovations with cold brew.
What they've built. Although Stumptown started with modest beginnings in Portland, it now has locations in Seattle, New York, and Los Angeles. It generates approximately $40 million in annual revenue from their cafes, bottled coffee and online sales.
Who did it? Founded by Duane Sorenson in 1999, who quit his job as head roaster of another coffee company to do it his way.
Big Investors. TSG Consumer Partners, LLC.
The Honest Company | Santa Monica, CA
Why? For creating effective, nontoxic, and socially responsible infant and household products.
What they've built. The Honest Company launched in 2012 and scaled remarkably to $150 million in sales by 2014. Their products are now available in Whole Foods, Costco, Target, Buy Buy Baby, and Nordstrom.
Who did it? Started by actress and mother Jessica Alba, who is known to dive deeply into the product innovation process. Her cofounder includes Brian Lee, a serial entrepreneur who also started LegalZoom.
Big Investors. $122 million raised through General Catalyst Partners, Institutional Venture Partners, and Wellington Management.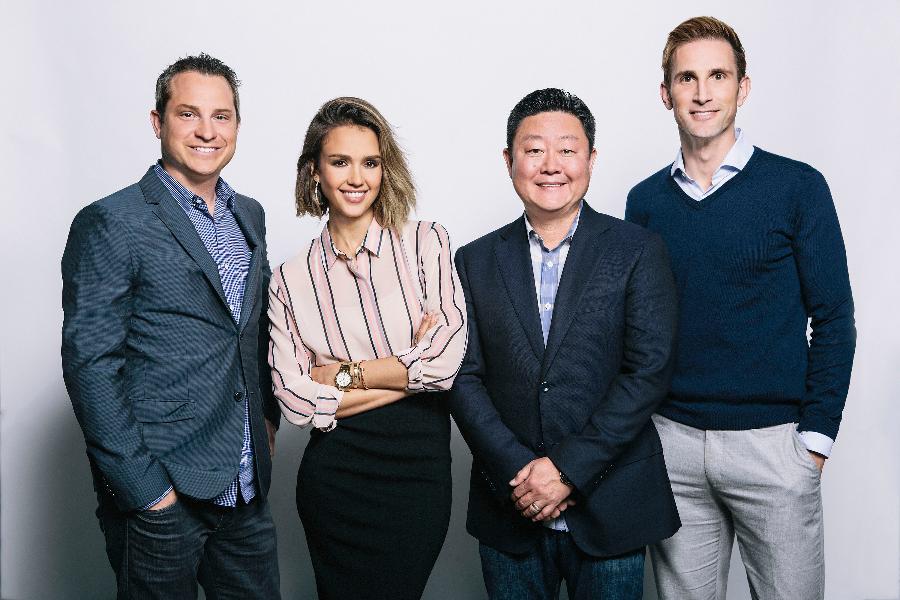 Tough Mudder | Brooklyn, NY
Why? For showing us that you can build teamwork and community around a grueling 10-12 mile obstacle courses featuring electroshock, fire, and, of course, lots of mud.
What they've built. Over 2 million people have participated in these formidable events.
Who did it? Founded in 2010 by Will Dean, a Harvard Business School grad, and Guy Livingstone, a Stanford Graduate School of Business grad. The very first race drew more than 4500 participants, which which blew away their expectations.
Are you tough enough? World's Toughest Mudder pits select contenders in a continuous 24-hour obstacle course. Previous winners have gone as far as 95 miles.
Boll & Branch | Chatham, NJ
Why? For revolutionizing the bedding and linens industry, while working to combat human trafficking.
What they've built. Boll and Branch develops organic, fair-trade, and direct-to-consumer bedding. A portion of their revenue is dedicated to Not For Sale, a anti-human-trafficking organization.
Who did it? Founders Missy and Scott Tannen set out to make luxury linens with a transparent, fair, and simple way of buying them. To make a great product, they recognized that they needed to use organic cotton, to pay their employees a fair wage, and to keep kids out of the factory and in school.
Big Investors. Hammerstone Capital.
Tender Greens | Culver City, CA
Why? For providing farm-to-table dishes at accessible prices in a fast, casual setting.
What they've built. With 22 locations in California, Tender Greens has grown quickly. Average sales per restaurant exceeds $3 million annually.
Who did it? Founded by Erik Oberholtzer, David Dressler, and Matt Lyman who grew weary of their "corporate" restaurant jobs in Santa Monica in 2002.
Big Investors. ACG and high-profile NYC restaurateur Danny Meyer.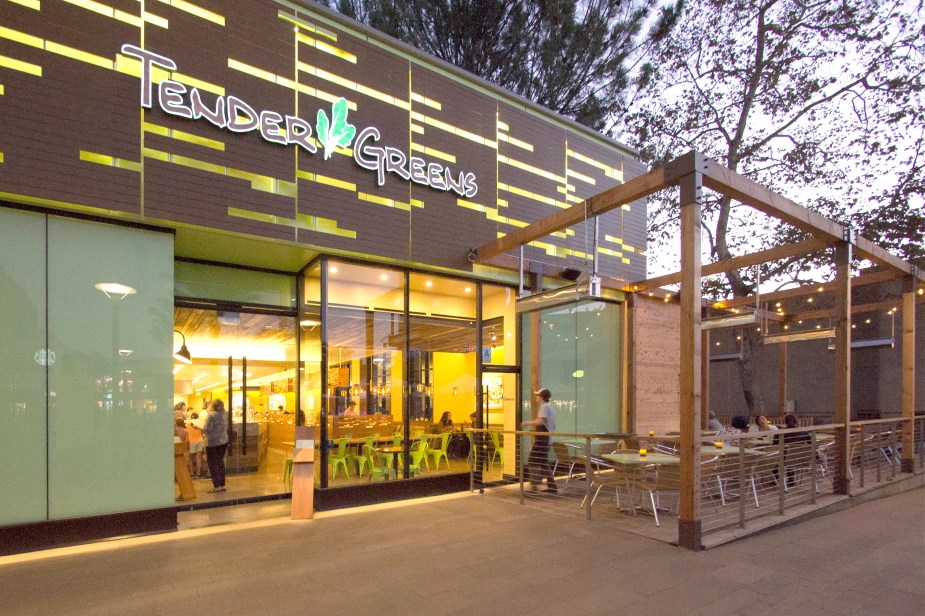 Dang Foods | Berkeley, CA
Why? For creating GMO-free coconut chips that have generated a feverish following amongst foodies and non-foodies alike.
What they've built. Dang offers 5 flavors of coconut chips, from Salted Caramel to Original. Their chips are available in over 6,000 stores across the U.S., including Safeway and Whole Foods. Revenues are expected to double in 2015 to $8 million.
Who did it? An engineer by training, Vincent Kitirattragarn spent months perfecting the recipe for coconut chips, which he needed for his mother's Thai lettuce wraps. He got so addicted snacking on the coconut chips that he called his brother in Thailand and the two scoured the country for suppliers to get the family business off the ground.
Dang! That's some hustle. Founder Kitirattragarn snuck Dang samples in a backpack into Fancy Foods, a major trade show. The guerilla tactic worked. In 2014, his products won "The Best Snack Award" at the same show.
Ringly | New York City, NY
Why? For combining technology and high fashion to help us stay connected in a discreet and stylish way.
What they've built. Ringly started with a bang by selling over 1,000 rings in their first 24 hours of business. They are now working to create new additions to their jewelry collection and to develop partnerships with different fashion brands.
Who did it? Cofounder Christina Mercando was solving her own problem of missing important calls because she kept her phone in her purse. The former eBay product manager teamed up with Logan Munro and other engineers from Stanford, MIT, and Carnegie Mellon to develop a stylish solution in June 2013.
Big Investors. Raised $5.1 million in Series A funding. Investors include Andreessen Horowitz, Silas Capital and First Round Capital.
Harry's | New York City, NY
Why? For manufacturing and direct sales of quality razor blades at a reasonable prices.
What they've built. Harry's bought a German factory that produces razors, a notoriously difficult production process with deep trade secrets. This vertical integration allows Harry's to cut out the middleman and develop direct relation feedback loops with customers, while providing a dramatically lower price.
Who did it? Founded by Jeff Raider (cofounder of Warby Parker), because he was fed up with paying $25 for razors.
Big Investors. $75.6 million Series C funding round led by Wellington Management and Thrive Capital. Raised a total of $287.1 million. Valued at $750 million.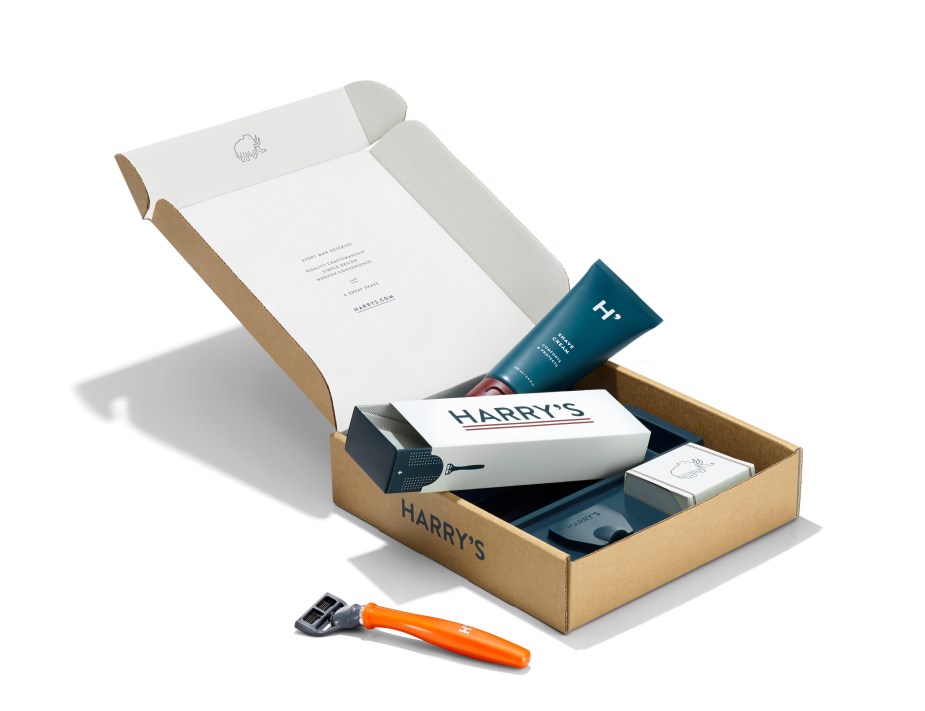 Epic Provisions | Austin, TX
Why? For creating savory protein bars made from high-quality meats — and nuts and fruits— for the active lifestyle.
What they've built. Flavors include Bison Bacon Cranberry and Chicken Sriracha. Currently sold in hundreds of specialty retailers, including Whole Foods and REI.
Who did it? Cofounders Taylor Collins and Katie Forrest noticed that there was "no conveniently packaged nutrient dense animal protein," so they set out to make the EPIC bar.
Maxed-out nutrition: Both founders were actually vegetarian until they started Epic. They realized that grass-fed meats contained what they needed to compete as world-class triathletes.
Barry's Bootcamp | Los Angeles, CA
Why? For combining bootcamp-style workouts in a club-like atmosphere with lights and hip-hop music.
What they've built. Barry's has grown rapidly, with 14 locations in the U.S. and 4 overseas. It is also popular among celebrities, some of whom are known to drop in as guest instructors.
Who did it? Founded by fitness instructor Barry Jay, who grew a devoted audience that pays $20 to $30 per session to be pushed hard and barked at.
Star struck. Kim Kardashian and Katie Holmes are devotees of Barry's hour-long sessions that are known to burn up to 1000 calories.
Blue Apron | New York City, NY
Why? For awakening the chefs in all of us by delivering farm-fresh ingredients and easy-to-follow recipes to our doors.
What they've built. Only 3 years young, Blue Apron already ships over 3 million meals every month.
Who did it? Founded by Matt Salzberg, Ilia Papas, and Matt Wadiak in 2012, when they were buying, packaging and shipping ingredients themselves out of the proverbial "garage" (it was a kitchen).
Big Investors. $193 million in 4 rounds, including Fidelity investments.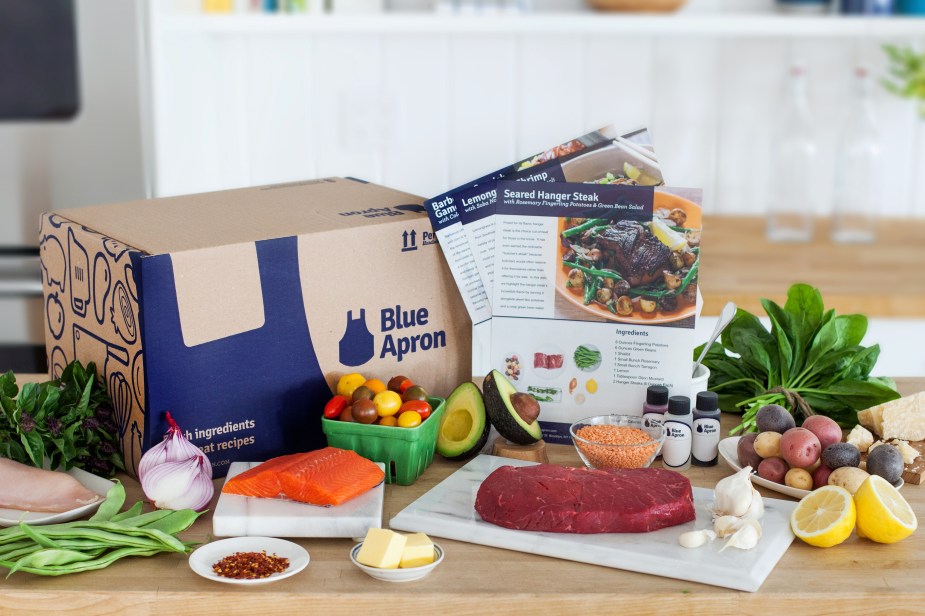 Teatulia | Denver, CO
Why? For bringing us organic tea, while operating a social cooperative tea garden in Bangladesh–one of the largest in the world. A certified B-Corporation, Teatulia's mission is to improve the health, education, and overall welfare of citizens in Bangladesh.
What they've built. Teatulia offers various black teas, green teas, oolong teas, herbal teas, and white teas from Northern Bangladesh. Their teas are available online and in grocery retailers throughout the U.S. and Canada.
Who did it? Cofounders Kazi Anis Ahmed and Linda Appel Lipsius partnered up to make great tea and rebuild local ecosystems in Bangladesh.
International relations. Teatulia is the first to import tea from Bangladesh into the U.S.
Ipsy | San Mateo, CA
Why? For inspiring women around the world by enabling them to express their own unique beauty through its monthly personalized makeup subscriptions ("glambags"), and its thriving online beauty community.
What they've built. It currently boasts more than 1 million monthly "glambag" subscribers and recently crossed the $150 million revenue milestone.
Who did it? YouTube sensation Michelle Phan conceptualized the monthly Glam Bag in 2011 as a way to share her favorite products with women around the world, and more importantly, create a platform for home and beauty conversations and content.
Big Investors. 500 Startups & Crosscut Ventures.
Why? For being one of the fastest-growing "better burger" joints, and doing it with a local twist.
What they've built. Smashburger generates revenues over $250 million from over 300 locations in 32 states and 5 countries. They're know for actually smashing beef patties to order (to achieve a better sear) and offer craft beers local to the region.
Who did it? Founded by Tom Ryan, who launched McDonald's Dollar Menu during his career as their Chief Marketing Officer.
Big Investors. Consumer Capital Partners and Golub Capital. Fastest growing ever. Smashburger opened its 200th location in just 6 years, making it the fastest growing quick-serve restaurant ever.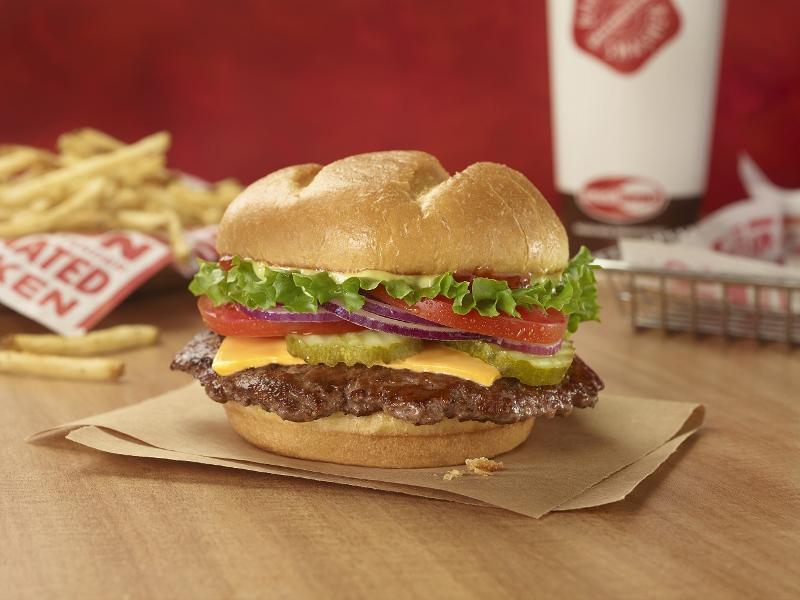 Casper | New York, NY
Why? For creating a direct-to-consumer bed that conforms to your body and doesn't cost you an arm and a leg.
What they've built. Casper weds latex and memory foam to create "cloud-like" mattresses. Eliminating retail costs and innovative shipping techniques allow them to set affordable prices for their mattresses, which is a notoriously non-transparent industry.
Who did it? Founders Philip Krim, Jeff Chapin, and Gabriel Flateman found the mattress-buying experience uncomfortable, inconvenient, and expensive, so they set out to change it. They generated $1 million in sales in their first month.
Big Investors. $70 million across 3 rounds, including Institutional Venture Partners.
Quest Nutrition | El Segundo, CA
Why? For making nutrition products that taste so good, they've developed a cultish following.
What they've built. Quest has expanded its product line to include protein bars, powders, cravings (protein-rich peanut butter cups), chips and pasta. GNC crowned Quest with "Protein Bar of the Year" in both 2012 and 2013. In only three years, Quest has grown its revenue from $143,853 to $250 million.
Who did it? Founder Shannan Penna wanted to make a protein bar that people actually wanted to eat, so she started experimenting and arrived at a product that were not only healthy but delicious.
Big Investors. VMG Partners.
MeUndies | Culver City, CA
Why? For developing a convenient and affordable way to get high-quality undies.
What they've built. MeUndies provides a subscription underwear service, with stylish and "outrageously comfy" selections. The subscription is month-to-month, and their skivvies will only cost around $16 each.
Who did it? Founder Bryan Lalezarian was tired of over-priced underwear and uncomfortable shopping experiences, so he founded MeUndies, cut out the middleman and dramatically reduced the price.
Big Investors. Winklevoss Capital.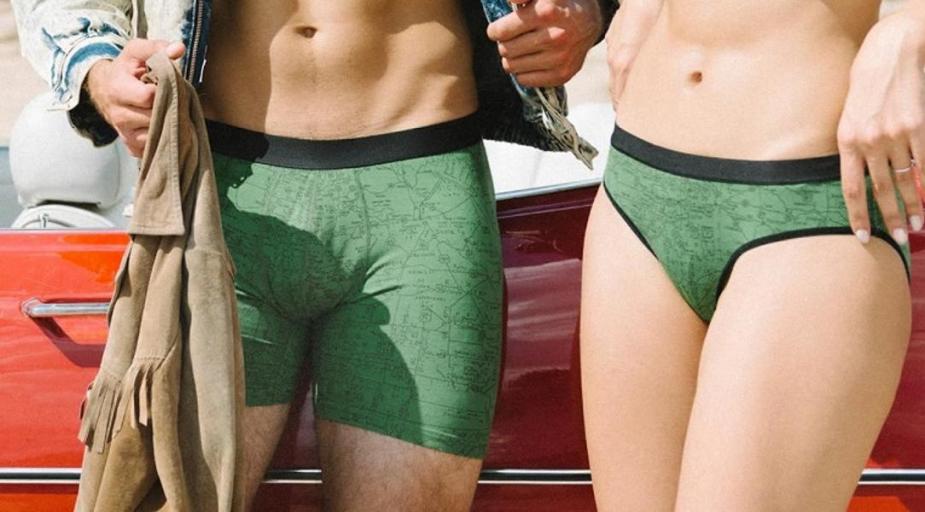 Exo | New York City, NY
Why? For creating nutrition bars that harness the power of crickets, a highly sustainable source of complete protein.
What they've built. Every Exo bar contains 40 crickets and comes in 4 flavors. Their products are available for sale online as well as in grocery retailers throughout the United States.
Who did it? Gabi Lewis and roommate Greg Sewitz started Exo while at Brown University. Lewis's obsession with nutrition and Sewitz's interest in entomophagy (eating insects) led them to experiment with crickets, and they never looked back.
Big Investors. $1.2 million from Collaborative Fund.
Bai Brands | Hamilton, NJ
Why? For creating a antioxidant rich drink from coffee fruit — that's the outer part of the fruit that produces coffee beans.
What they've built. Bai's flavored waters are low-calorie and antioxidant rich. Products are distributed in Target, Safeway and others. Sales in 2015 are expected to reach far greater than $100 million.
Who did it? Founder Ben Weiss was inspired by the coffee fruit, an anti-oxidant rich plant which is typically relegated to farming compost after the coffee bean is harvested.
Big Investors. Dr Pepper Snapple Group acquired a minority stake in 2015 at a $500 million valuation, joining other investors who have given the company $45 million in funding, including veteran beverage industry executive and angel investor Ken Sadowsky.
Full Sail Brewery | Hood River, OR
Why? For pioneering a microbrewery that had been employee owned since 1999. Craft beers drive about 15% of the $100 billion U.S. beer industry, a share that has increased over time.
What they've built. Full Sail produced about 115,000 barrels in 2014, making it the 25th largest craft brewery in the country.
Who did it? Founders Irene Firmat and James Emmerson were inspired to open Full Sailing Brewery, because of their affinity for good brews and their desire to create a company "where people mattered." They were among the first to create a employee-owned brewery.
Committed to employees. In an almost unanimous vote in March 2015, Full Sail employees decided to sell the company to investors including Encore Consumer Capital.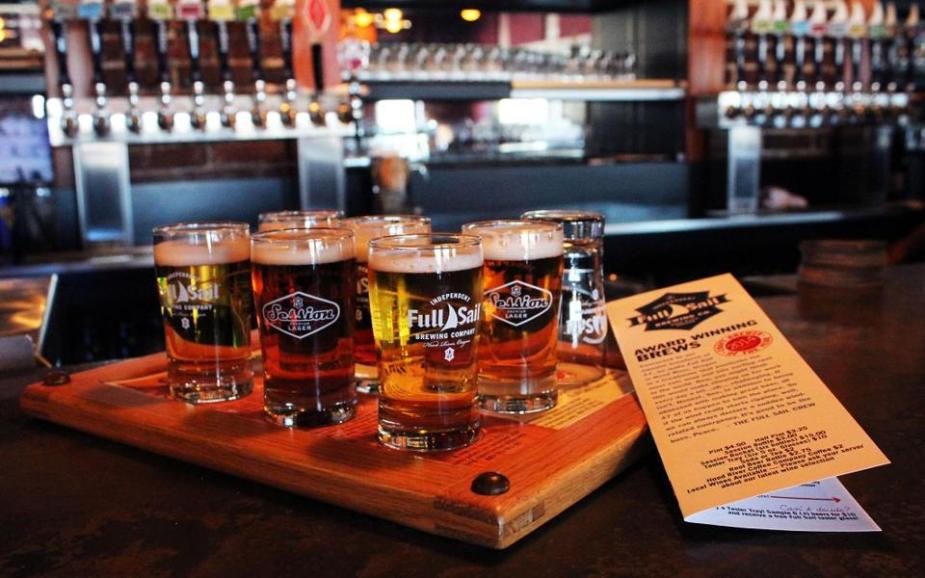 noosa | Bellvue, CO
Why? For bucking the Greek yogurt trend and bringing us Australian yoghurt (yes, that's with an "h")
What they've built. Noosa is based on a secret recipe that renders the yoghurt ultra-creamy. Founded in early 2010, the company is already on track to make over $100 million in revenue in 2015.
Who did it? Co-founder Koel Thomae fell in love with a yoghurt she tasted in Australia. She partnered with Robert Graves, a 4th Generation dairy farmer in Colorado, to make this velvety yoghurt here in the US.
Big Investors. Advent International
Talk about local. The founders convinced a local dairy producer to build a yoghurt factory right on their farm to ensure quality and freshness.
Shout Outs There were a select few companies that clearly stood out as getting amazing support online. These three brands received the CircleUp25 Fans' Choice Award:
Daily Harvest has created an easy and delicious way for us to get our "daily dose" of fruits and vegetables with pre-portioned, unprocessed, and nutrient-packed smoothie ingredients that are delivered directly to our doorsteps. Founded by Rachel Drori.
Beautycounter is helping create new health standards in the personal-care industry and specializes in safe, effective, and beautiful products for the skin and body. Founded by Gregg Renfrew.
DRINKMaple harnesses the nutritional power of the maple tree by producing pure, nutrient-rich maple water—proving that "Mother Nature is the best chemist." Founded by Kate Weiler and Jeff Rose.
While we excluded companies that have worked with CircleUp from being named a finalist, several still garnered strong support from their fans, including Three Twins (organic ice cream), SoapBox Soaps (socially conscious household products) and Happy Tree (raw organic maple water).
Finally, this is the third year for CircleUp25. Previous winners include Sahale Snacks (2013 Winner, acquired in 2014) Krave Jerky (2013 Winner, acquired in 2015), Shake Shack (2014 Winner, IPO in 2015) and Blue Buffalo (2014 Winner, IPO in 2015).
You can see the full list of previous CircleUp25 winners from 2013 and 2014.