Meet Splendid Spoon, the delicious Direct-to-Consumer line of ready-to-eat, plant-based smoothies, soups, bowls, and noodles that's been making smiling faces and full tummies in homes across the U.S since 2013.
The company's founder Nicole Centeno, was a new mom with a bustling career when she realized how hard it was to create flavorful and nutritious meals while balancing all of life's responsibilities. With Splendid Spoon she set out to make mealtime easier, not only for her family, but for all families.
After her realization, Nicole began attending the French Culinary Institute in New York City and the first iteration of Splendid Spoon was born! In the early days, this involved Nicole delivering vegan soups she made just that morning, while she was on her lunch break at the Institute. In 2020, Elise Densborn joined the company as Co-CEO and Splendid Spoon grew its product offerings with a new line of wellness shots and noodle bowls.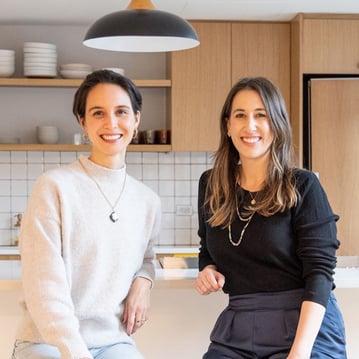 Source: Splendid Spoon
Supplementing Equity with Flexible Credit
Splendid Spoon raised a Series A for an undisclosed amount in 2018. In 2020, Nicole and Elise partnered with CircleUp Credit Advisors to borrow capital with the intention of growing the business in a way that minimized dilution and allowed the team to hold off on raising a Series B round until the most opportune moment.
Over the last two years, CircleUp Credit Advisors' capital efficiency helped Splendid Spoon grow to offer over 50 plant-based menu items that are delivered every state across the U.S. The company also has over 20,000 subscribers, more than doubled its overhead from 15 to 34 employees in 2021, and grew at an average rate of 100% per year since it was founded in 2013!
"Having our relationship with CircleUp was really powerful for us, especially through the early days of the pandemic. We had planned to raise equity capital in 2020, but switched gears when uncertainty was slowing venture capital markets, and our team needed focused operational leadership to navigate the challenges of our market environment and meet the shifting needs of our customers. We pushed back our capital raise a full year, and in the meantime financed substantial growth with CircleUp while protecting founder and operator equity. My advice: Focus first on your operating fundamentals. Having command of your business creates several capitalization paths. Be prepared to put together a capital stack that matches the risk levels of your capital requirements. Even in an early stage business, equity capital should not be your primary tool for financing working capital requirements!" – Elise Densborn, Co-CEO of Splendid Spoon
An Exciting Series B & the Future of Splendid Spoon
In February 2022, Splendid Spoon announced the completion of a Series B raise of $12M led by Nicoya, Danone Manifesto Ventures, Torch Capital, Reddit co-founder Alexis Ohanian, Rent the Runway co-founder Jennifer Fleiss and Ashok and Meera Vasudevan, founders of Tasty Bite. Splendid Spoon plans to use the funding to capture new markets, add additional menu items and offer new meal programs. The company will also be looking to find other channels beyond direct-to-consumer. CircleUp could not be more excited to continue supporting the Splendid Spoon team through this next phase of growth!
"We would not have achieved our Series B without the CircleUp team. A big part of the story is our capital efficiency, which has been made possible in large part by CircleUp and its lending model. CircleUp has championed Splendid Spoon, always looking for opportunities to celebrate and advocate for our success, provide network and founder community support and listen to feedback. Since we began working together, CircleUp has added features to the line—like payback ceilings and floors—that made our cash flow more predictable and our capital more competitively priced." – Elise Densborn, Co-CEO of Splendid Spoon
Congrats to the entire Splendid Spoon team, we can't wait to see what you do next!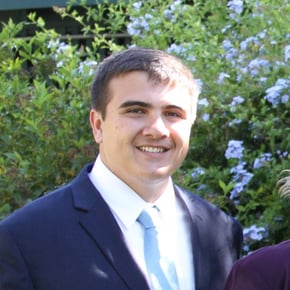 Pejman (PJ) Salehsari
PJ is a Senior Associate at CircleUp Credit Advisors. He's responsible for vetting and structuring new credit opportunities as well as monitoring a portfolio of current relationships. PJ has five years of underwriting experience and holds a degree in Finance from Cal Poly.