Ask 10 successful founders how they got broad distribution and you're likely to get 10 different answers. There is just no one-size-fits-all approach to getting traction in brick and mortar stores. Throw e-commerce in the mix and the path is even less clear.
Distribution is a complex beast. You need to spend time building relationships, but you can never lose focus on making a great product. Steady cash flow is paramount, but it can take months to get the big deals done. You need inventory, co-packers, brokers, sales teams, great marketing, an e-commerce strategy—the list goes on.
If you want volume—the kind that helps CPG companies grow to $20 million and beyond—you need to be in major chains. The question is…how?
We spoke with several founders who have raised money on CircleUp to learn about how they landed shelf space in mass market stores, how they think about e-commerce and what advice they'd offer to younger companies.
There are very few hard-and-fast rules in distribution, but there's plenty to be learned from these successful entrepreneurs.
Use E-Commerce to Ramp Up
When Madeline Haydon created a dairy-free creamer called Nutpods, she sought strategic advice from a few experienced entrepreneurs. "Focus on brick and mortar stores," they told her. "That's where the volume is."

A few years later, she's glad she didn't listen. Her product gained traction early, first on Kickstarter and then on Amazon, where she's currently selling in the six figures each month. "I'm only in about 300 stores right now," she told us. "It's taken me a long time to build up a network of distributors and brokers. I would suggest to anyone who has a product that is suitable for e-commerce to be selling on Amazon."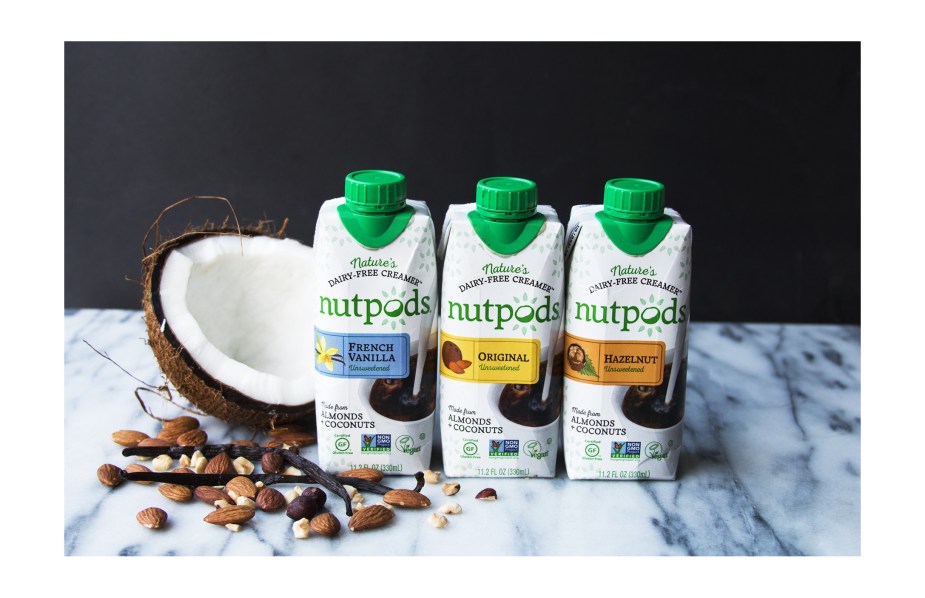 E-commerce will eventually make up a smaller percentage of her sales, but it's been vital to growing the business in the first few years. There are plenty of benefits of selling direct-to-consumer, but Madeline points to three key advantages of selling online:
Immediate Validation – It's hard to get feedback from customers without a direct line of communication. E-commerce provides that. Do they like the taste? The ingredients? Because Amazon asks customers to review their purchases, Madeline has been inundated with feedback, nearly all of it positive. "If you're going to fail, fail fast," Madeline says. "It'll save you a lot of money."
Avoiding Cash-Flow Issues – Getting broad distribution takes a lot of sweat and a lot of patience, but you need to keep the lights on while you build those networks. "When you pitch to Whole Foods, you have to wait for a category review," Madeline explains. "By the time they approve the product and bring you into the stores, it could be a year. Meanwhile, you've got to be selling somewhere."
Robust Data – When Nutpods sells a carton of dairy-free creamer to a customer in a grocery store, they have no idea who that person is or when they'll buy again. Getting data on repeat buy rates helps make the case that the product belongs on shelves. Regional data helps Nutpods identify which states to seek out distribution in next. "You cannot get those metrics through from grocery stores and they're very valuable for a young brand."
E-commerce is part of a great distribution strategy, but it's certainly not a silver bullet. Just ask Felipe D'Avila.
Cater To A Retailer's Needs
Felipe D'Avila brought Juiceology to Walmart, Whole Foods and Costco without a single online sale. The juice is refrigerated, which makes e-commerce cost-prohibitive. "The conventional route has worked great for us," he told us.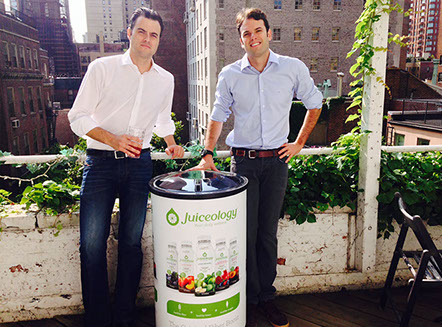 Felipe started experimenting in his kitchen in late 2010. He'd just immigrated to the US from Brazil and didn't know many people, let alone brokers or distributors. The product would need to speak for itself.
After refining the recipe, he ran a small production of 500 bottles with money borrowed from friends and family. He started sending Juiceology to brokers and within days, landed a meeting with Advantage Solutions (his broker to this day). Things happened quickly after that. Advantage helped them get into 100 regional grocery stores. Next came Whole Foods, then Walmart and Costco.
Excitement about your product is great, but it can present scaling challenges. He focused on making a product people loved, then fine-tuning the details of each new retail relationship to get his product on the shelf.
Walmart wanted to stock Juiceology in more stores than Felipe could handle—he just didn't have the inventory. Friends suggested that he hold off until he could get Walmart the inventory they wanted. "That seemed like a wasted opportunity," he says. "We negotiated and Walmart agreed to start small."
Costco presented a completely different challenge. They loved the juice, but wanted 64oz cartons instead of the normal 15.2oz bottles. Again, the opportunity was too good to turn down, so Felipe worked with his manufacturer to create cartons. It's the same great juice with packaging designed for Costco's customer.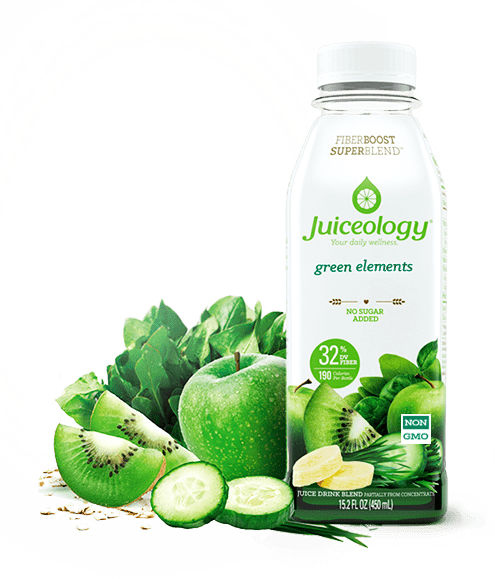 With no online sales to fall back on, it was important that he work closely with retailers to understand how his product was selling and how it needed to improve. At each turn, Felipe had to carefully leverage his resources and bank accounts. Today, he's raising money on CircleUp to finance larger production batches and get more working capital in the bank.
Reach Your Core Customer First
In 2013, Jeffrey and his daughter Meika launched Sustain, a sexual wellness company that makes all-natural condoms, lubricants and wipes. The new business is growing quickly, thanks in part to Jeffrey's retail experience and Meika's savvy online marketing.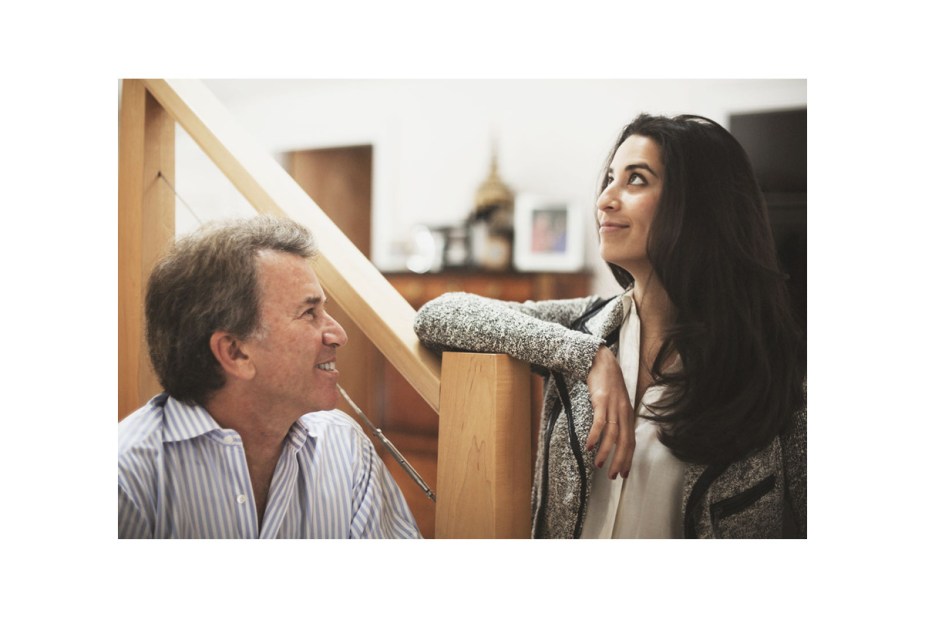 Jeffrey knows a thing or two about distribution. He founded Seventh Generation, an eco-friendly cleaning and personal care products company in 1988. He led the business for 20 years, landing huge deals with Target and national grocery chains. (Seventh Generation recently sold to Unilever for $700 million.)
Online sales are crucial to a business like Sustain. As Jeffrey pointed out, not everyone feels comfortable buying condoms in a store. They're aiming for a 50-50 split between online and retail revenue using a strategy that Jeffrey calls sequencing.
Natural products need a grassroots base of customers to grow. "It's nearly impossible to launch nationwide then move the other direction," Jeffrey says. Plus, big chains like Target are increasingly interested in featuring popular small brands.
Sustain first targeted natural channels like health food stores. This gets them in front of their core customers—women who are already interested in natural products. It provides both revenue and product validation to move to the next step, which is grocery stores. This builds momentum and creates the brand recognition needed to reach the third step, the mass market.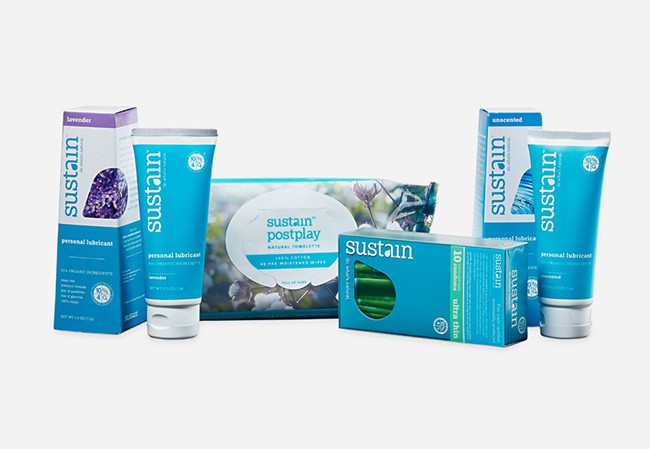 Sequencing also pairs nicely with an e-commerce strategy. Jeffrey noted that they use the online market to tinker with pricing and positioning. "We get immediate data. It's nearly impossible to do that with retail," he says.
Sustain is building the momentum to move upmarket one retailer at a time. The products are already widely available at health food stores as well as chains like Whole Foods and Bed, Bath & Beyond. There's no doubt that mass distribution is right around the corner.
The Golden Rules of Distribution
No two distribution strategies are identical, but these entrepreneurs offered up some advice for new companies in similar industries.
Madeline Haydon: "Never run out of money."
Raise money ahead of cash-flow issues and sell online to support the business as you build out distribution. Whatever you do, don't run out of money.
Felipe D'Avila: "Tackle one region at a time."
The further you ship, the more margin you lose. It's best to build out the infrastructure one region at a time, then find co-packers to help you reach new regions at lower costs.
Jeffrey Hollender: "Be on sales calls with your broker and sales team."
It sends the message that you care about building relationships with your retailers. You can hear their unfiltered feedback about your product.
Amazon founder Jeff Bezos once summed up his strategy for growing the company with perfect clarity: "We are stubborn on vision. We are flexible on details." Never lose focus on your product and core customer, but be flexible on your distribution strategy. It's likely that you'll need to adjust course many times as your business grows. As these three entrepreneurs prove, there's more than one path to success.