The non-alcoholic spirit market has been growing rapidly, but leading brands lack imagination and spirit. They mostly mimic the taste of and appearance of alcohol, with varying degrees of success. They emphasize what they are taking out of a drink rather than what they are putting into one.
Meeta Gournay, Tatiana Mercer, and Dash Lilley, the co-founders of Three Spirit, set out to solve this problem in the UK in 2018 and are now taking on the US. And things are off to a flying start.
Three Spirit makes premium, botanical non-alcoholic spirits with enough flavor to be sipped straight and functional ingredients to deliver a little extra to suit your mood. Big night on the town? Livener has you covered. Relaxing drink before bed? Nightcap will do the trick. Hanging out with friends? Look no further than Social Elixir.
The mission of Three Spirit is to show people that alcohol-free does not mean pleasure-free. As Helio (CircleUp's proprietary data platform) identified, taste is more important than function and ingredient profile in this emerging category. It's a sentiment that people understand, and one the team is delivering on with a product that consumers love.
Three Spirit is an early leader in the UK market.
The UK market is more mature than the US with about twice the number of non-alcoholic spirits brands being distributed and greater consumer experimentation with low-/non-alcoholic beverages.
Despite going head-to-head with competitors with deep pockets and the support of leading spirits companies, Three Spirit is close to the top of the pack in terms of social followers.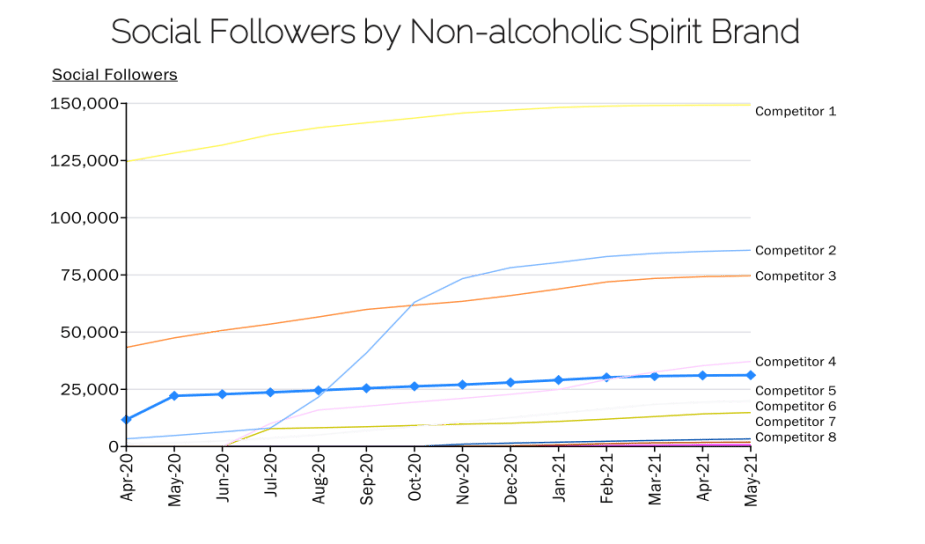 Source: CircleUp Helio
And Three Spirit is beating many incumbents on taste. This, paired with positioning that makes it clear when and how to consume the products, has allowed the brand to grow rapidly in a lean way.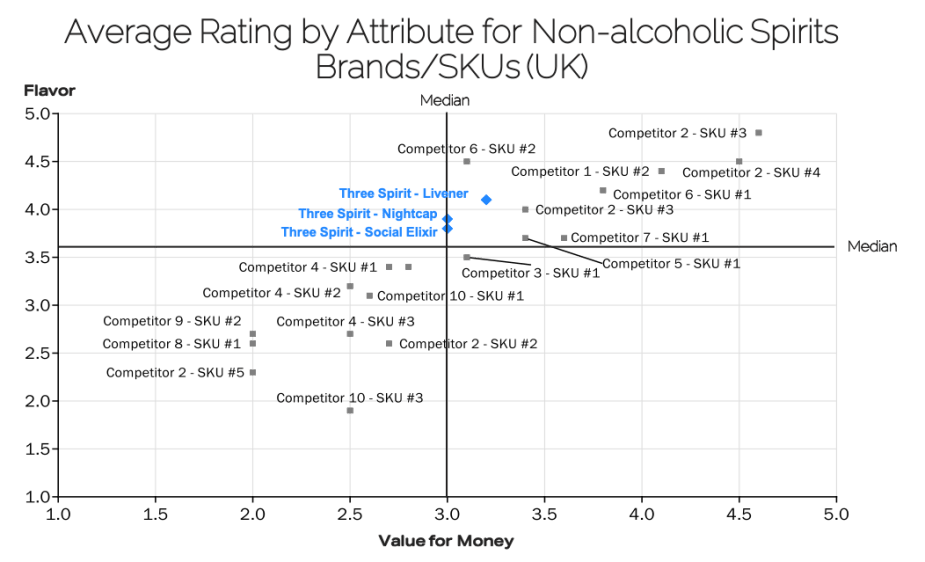 Source: CircleUp Helio
Based on reviews, UK consumers are talking more about Three Spirit's taste than functional benefits.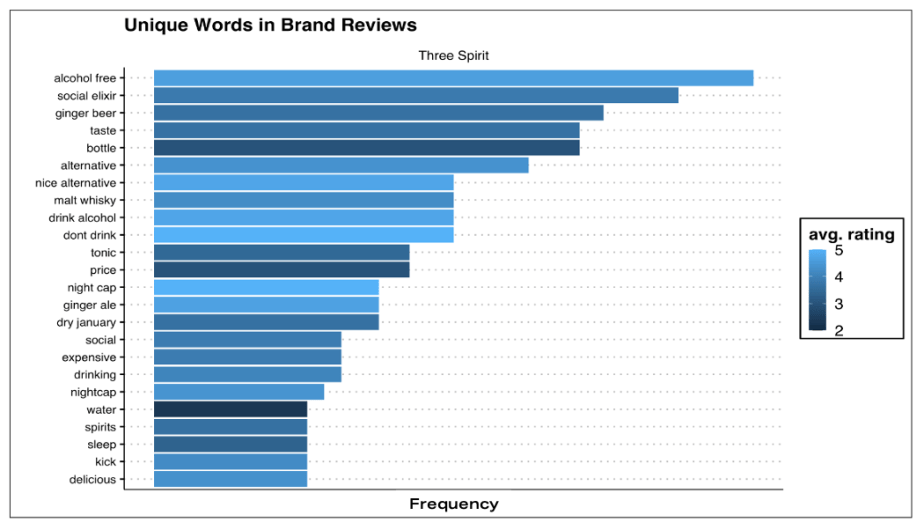 Source: CircleUp Helio
We are an inflection point for US non-alcoholic spirit adoption.
The US lags the UK and other Western European countries in terms of adoption of non-alcoholic spirits, despite similar proportions of the population abstaining from alcohol consumption. Per capita (adult non-drinkers only) retail non-alcoholic spirits sales are approximately 50x higher in the UK than in the US.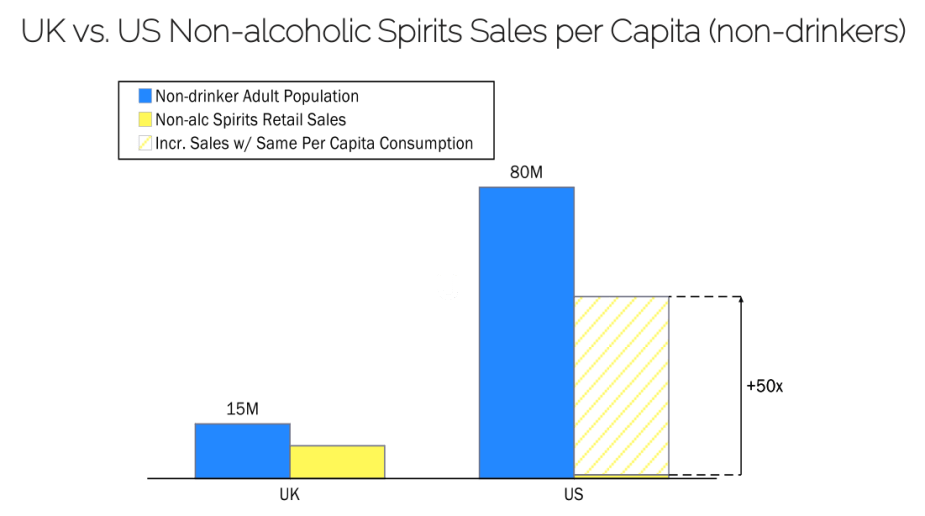 Source: ONS, US Census Bureau, Nielsen, YouGov, CircleUp Estimates
Americans looking to consume less alcohol is not a new trend. According to IWSR and Nielsen, approximately 50% of US adults and nearly two-thirds of millennials were trying to reduce their alcohol consumption in 2019. And an increasing number of Americans report not drinking at all.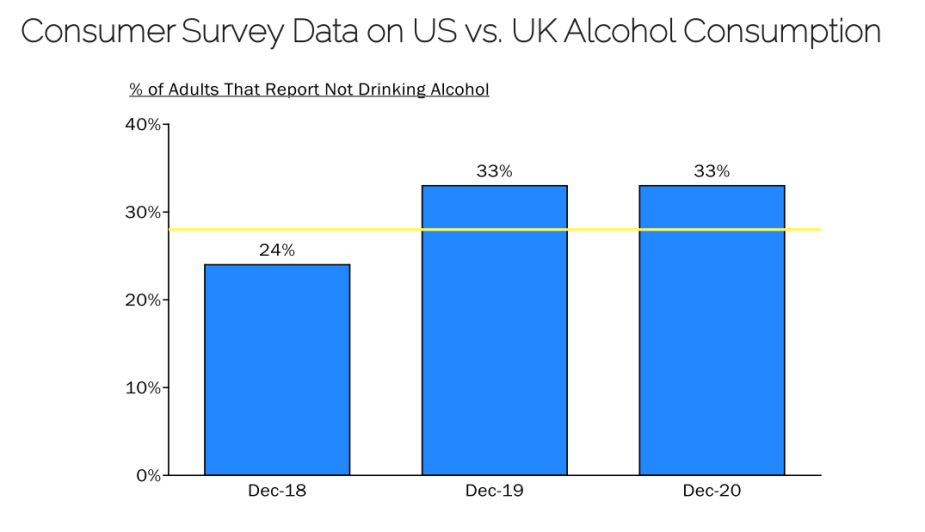 Source: YouGov
The impact of these trends and the distribution gains of incumbent non-alcoholic spirits brands can be seen in syndicated data.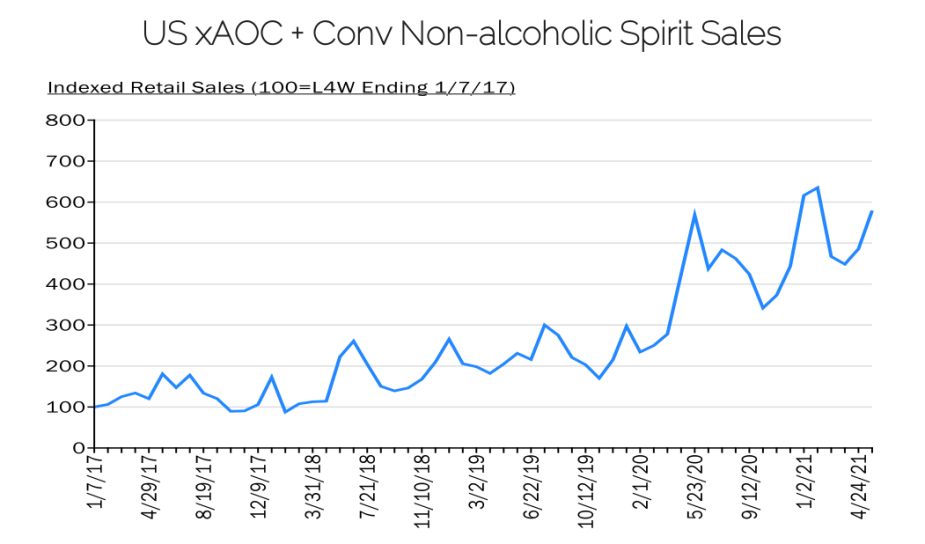 Source: NielsenIQ (xAOC = eXtended All Outlet Combined, Conv = Convenience Stores)
COVID has acted as a catalyst and brought new dynamics to the market. Younger, health-focused consumers, who may not be looking to eliminate alcohol consumption entirely, are now experimenting with non-alcoholic beverages. Heineken found that 52% of US millennials increased their consumption of non-alcoholic beer and "mocktails" since the start of COVID and 42% said they were likely to choose a non-alcohol option because it allows them to drink in moderation.
Syndicated data tells only part of the story given the importance of eCommerce over the past year and a half. Across a broader swath of non-alcoholic spirits brands including those that sell online exclusively, our data platform Helio shows that reviews are increasing through time and continue to accelerate coming out of COVID.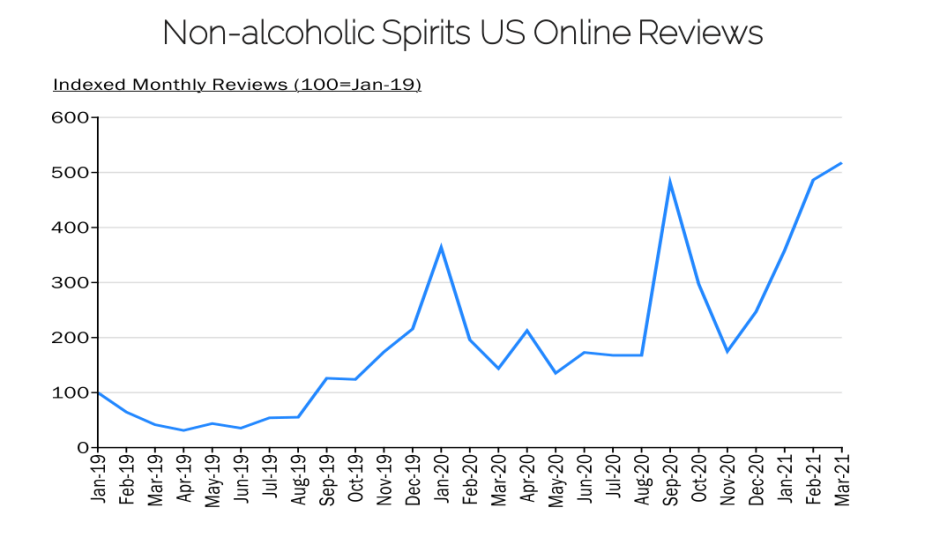 Source: CircleUp Helio
Following in the steps of non-alcoholic beer, we believe that non-alcoholic spirits are now primed for massive growth in the US.
Three Spirit is positioned to lead in the US.
Three Spirit launched in the US in January 2021 and has already seen strong traction. The products stand out from the existing non-alcoholic spirits in terms of their flavor profile, and there are a limited number of options with functional ingredients and an even more limited number that can be mixed with alcohol.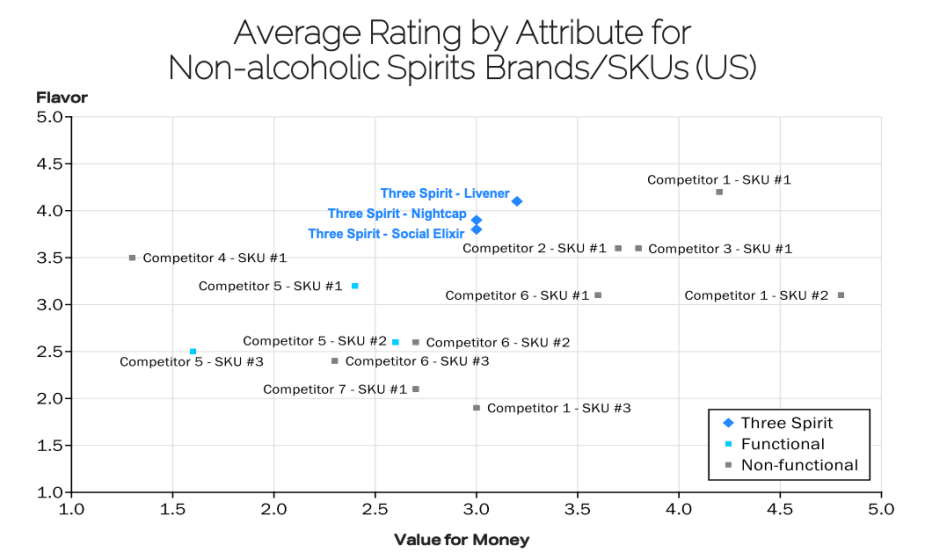 Source: CircleUp Helio
US consumers are already talking about the brand's flavor and ingredient profile in reviews. As awareness increases that Three Spirit products bring much more to the table than other alcohol-free distilled spirits, we believe that the combination of indulgent, complex flavor with unique herbal ingredients tailored to use occasions associated with existing drinking experiences puts the brand in a position to win in the US.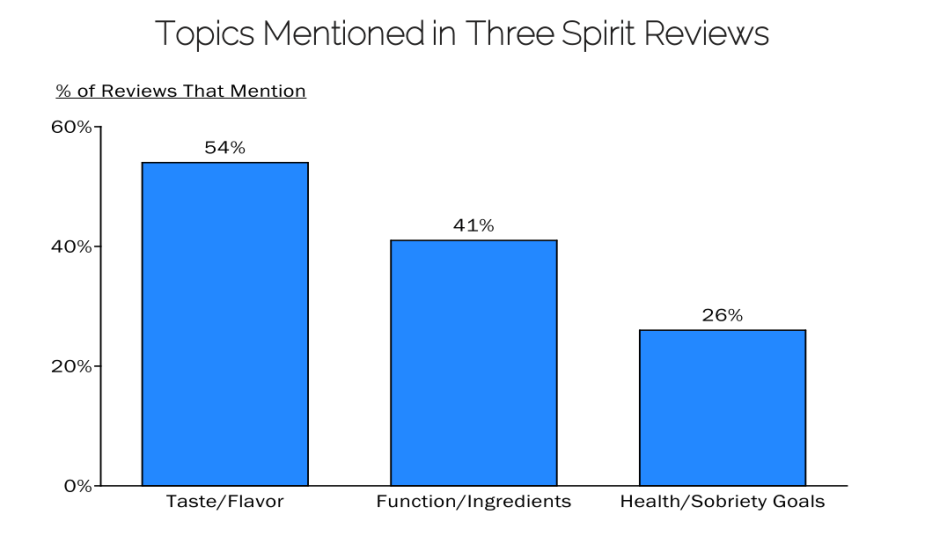 Source: CircleUp Helio
We are thrilled to welcome Meeta, Tatiana, Dash, and the rest of the Three Spirit team to the CircleUp family and are excited to be part of the journey to put some spirit into the non-alcoholic beverage market.