It is powerful when a founder's personal journey and company mission are aligned. It can create a passion and drive to win that is compelling. That combination is what helps make a business successful, and what we are looking for at CircleUp Growth Partners. We found exactly those characteristics with Joe and Serenity Carr at Serenity Kids. Today, I am thrilled to tell you about CircleUp's lead investment in Serenity Kids' Series A round, where we'll help Joe & Serenity transform the baby and toddler food industry with their focus on creating nutrient-dense foods, savory, high-quality, and low-sugar products with sourcing and testing traceability.
CircleUp uses its proprietary data platform, Helio, to find, diligence, and partner with brands that have been flagged as leaders and innovators in their industries. Helio first identified Serenity Kids over 18 months ago as one of the key brands to watch in the infant food category based on its fast retail expansion and high social media engagement. As we have gotten to know the brand and the team over time, the story has just gotten better and better.
Serenity Kids was started with a purpose and a passion to have all babies grow up healthy, happy, and strong because of the foods they eat. After searching high and low for nutrient-dense baby foods, all they could find were sweet-tasting products containing sugary fruits that lacked the well-sourced meats, healthy fats, and organic, savory vegetables that babies need to thrive. So they set forth on a mission to create a different kind of baby food and accelerate the advancement of the baby food industry — and we believe they will.
Nutrient Density Matters
Nutrient density is in the beginning stages of penetrating baby food. Serenity Kids' products mimic the nutrients in breast milk, as well as the USDA guidelines for baby health and development. The ingredients also mirror attributes important with adult nutrition, creating an easy proposition for parents to understand. While it has a full range of vegetable based pouch purees, Serenity Kids is unapologetically animal protein and healthy fat focused. We have seen authority in this attribute play out well with other brands (KRAVE, EPIC Provisions), but no one has tackled it in baby and toddler food. All of this drives Serenity Kids to meet the key purchase criteria for the consumer that Helio has identified as important for the baby food category, as outlined below.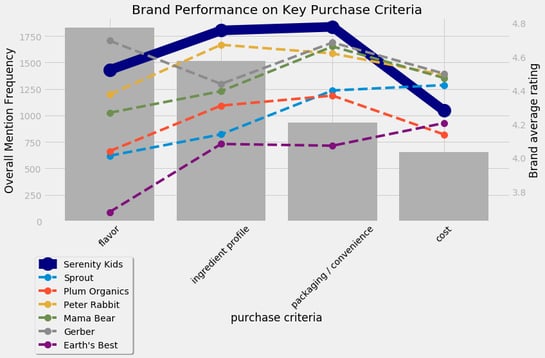 Source: Helio
It is clear that the flavor profiles and protein forward nature of the product is really what resonates with consumers vs similar products.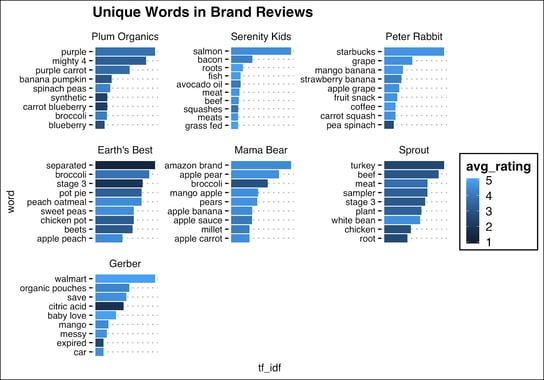 Source: Helio
Premiumization of a Category
The baby food category is getting more premium. While the bulk of the volume of baby food is still done in the 10 for $10 price range, the products selling in the $2-4 range are growing the fastest. Serenity Kids plays in the fastest growing part of the category and has shown that the brand can continue to do above average volumes, despite higher prices.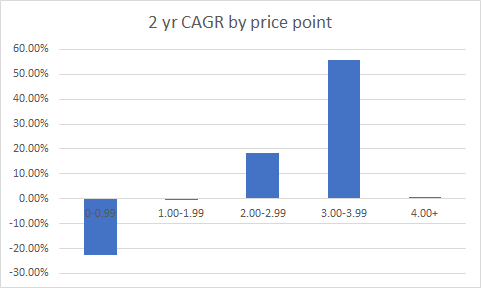 Source: Helio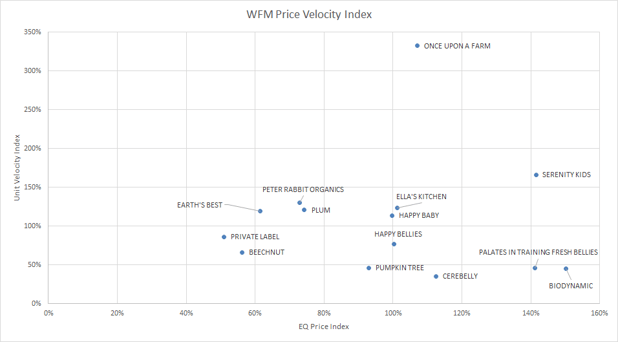 Source: Helio, Nielsen
Our work with Helio has also uncovered that Serenity Kids has the highest basket size of its premium competitors, bringing an attractive customer in for its key retail partners. We believe this is why the brand is seeing the strong offline door growth vs the rest of the category.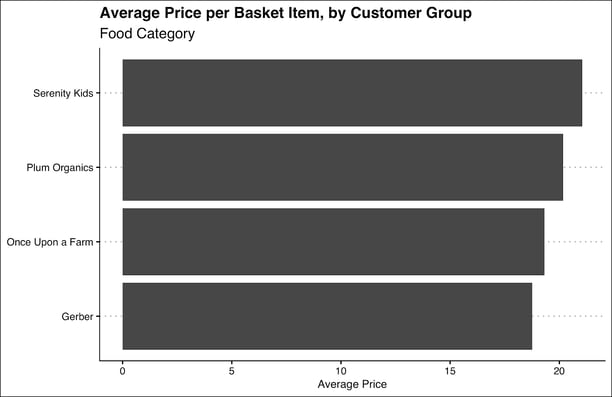 Source: Helio

Source: Helio
We also uncovered that Serenity is a sharetaker not just from other premium brands, but also from the large incumbents, materially increasing the size of the opportunity ahead of them.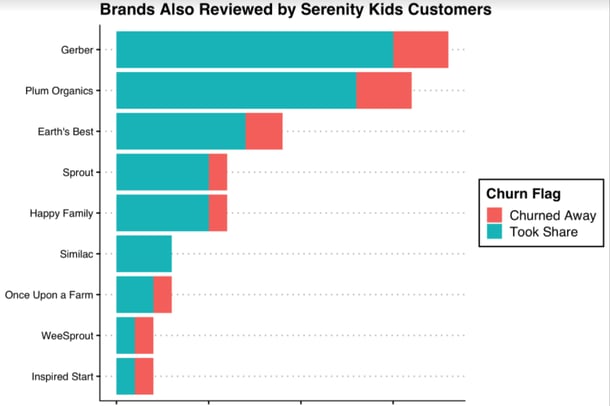 Source: Helio
Strong signs of omni-channel success: In addition to being the top three baby brand across a variety of retailers (conventional & natural), the company has a strong rating with Amazon reviews and good unit economics with its direct-to-consumer business.

Source: Helio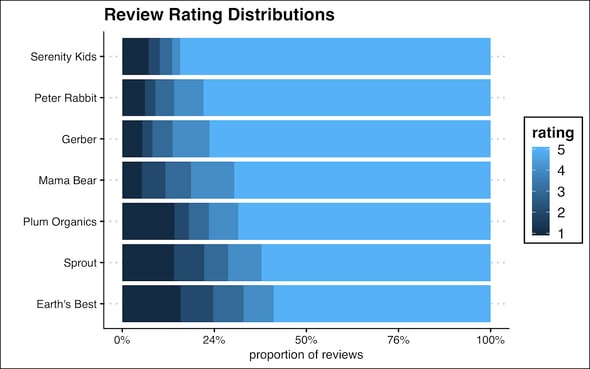 Source: Helio
We are thrilled to welcome Joe & Serenity, and the entire Serenity Kids team to the CircleUp family.